Editor's note: In 2022, we launched a series profiling the people of Bureo, our partner that collects and transforms discarded fishing nets from local fishers off the coast of South America and repurposes them into NetPlus® material for our jacket shells, hat brims and Baggies. In this installment, we meet Daniela Concha Hernández, executive director of Fundación El Árbol, a nonprofit founded in 2012 to promote environmental care in Chile's Biobío region and highlight local communities finding solutions to the climate crisis.
Words by Daniela Concha Hernández as told to Andrew O'Reilly
All photos by Jürgen Westermeyer
Every summer during my childhood, my family would pack up our stuff in the city and head to my grandmother's cabin in the countryside. The place was not fancy—it had an earthen floor and a wood-burning stove and was miles away from any nearby towns—but I can't imagine a better place for a young girl to spend her summers. The cabin was surrounded by old-growth forest and a clear, cold river that ran downstream into the Pacific Ocean. There were wildflowers everywhere, all types of wildlife and breaks in the trees that led to small-scale farms.
I spent my days exploring the woods and river. From a very young age, my parents and grandmother instilled in me the importance of protecting the wild places in Chile. It was at my grandmother's cabin that I developed a real, powerful connection to nature. And if that could happen to a city kid like me, why couldn't it be replicated with others?
I studied bioscience and environmental microbiology, thinking it would be a good way to help protect Chile's waters from pollutants and clean up the country's rivers and ocean. But it wasn't until I started working with kids at Fundación El Árbol that I realized that the solution to protecting Chile's environment was not in a lab or new technology, but in its people. The work we did with these kids in Concepción—teaching them about environmental awareness, proper recycling techniques or how to compost—was eye-opening both for me and the students. Kids who were at first so uncomfortable being barefoot on grass quickly became awed by the outdoors.
This type of education and experience is what we're trying to carry on at Fundación El Árbol and in our work with Bureo, but with community members of all ages. People in these fishing communities know that pollution and plastic waste in the rivers and oceans are a problem—they see it firsthand every day on the shore and on the docks—but they're not sure what they can do or how they can help. That's where Bureo and Fundación El Árbol come in, with Bureo doing the work of collecting the used fishing nets and the Fundación working to educate the people on more sustainable practices.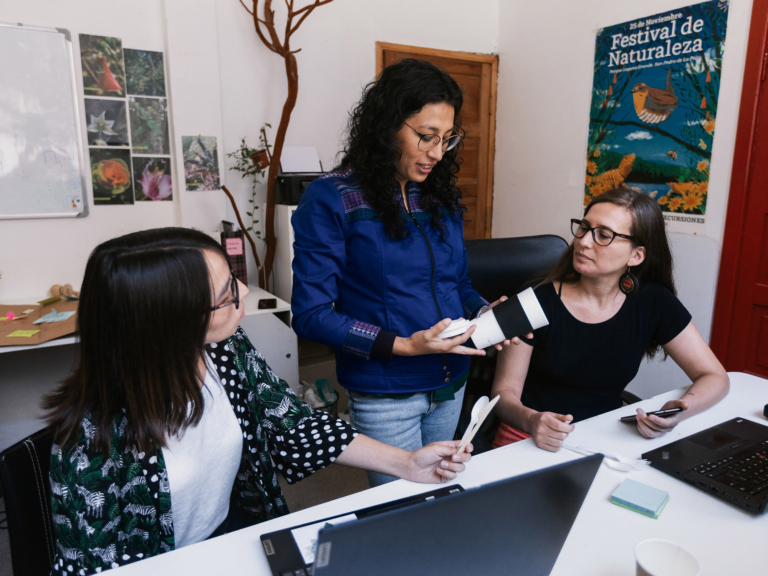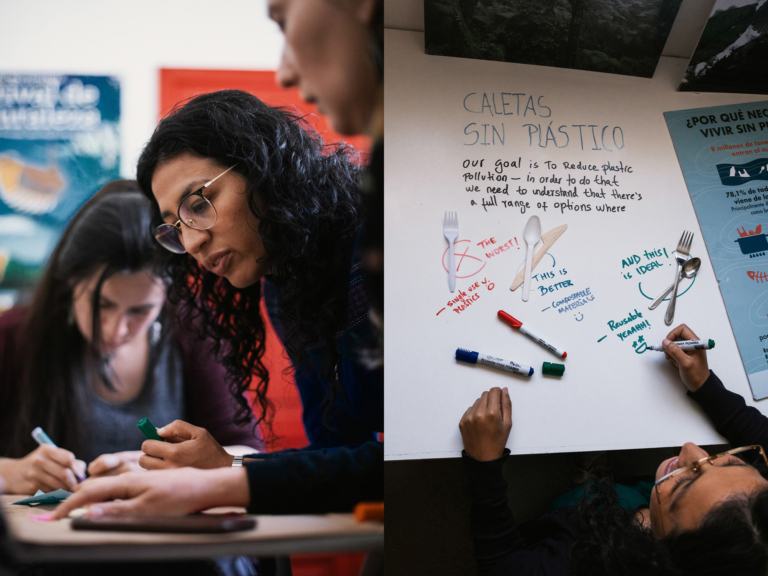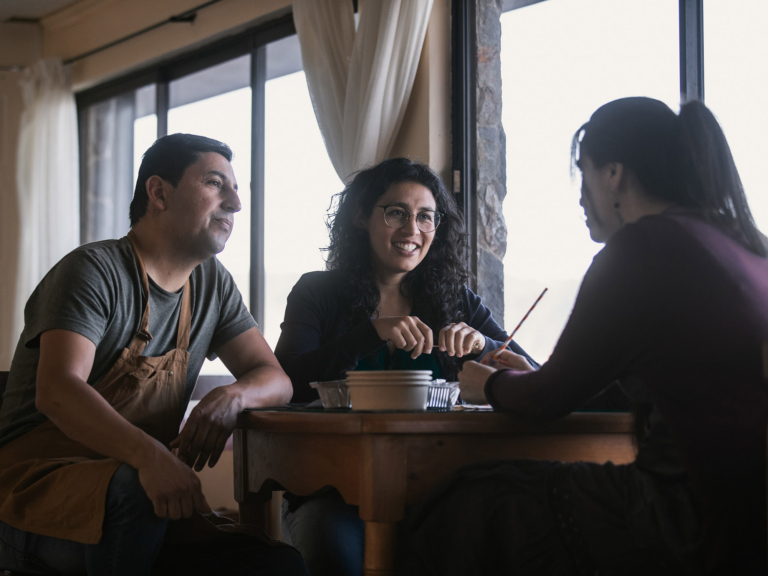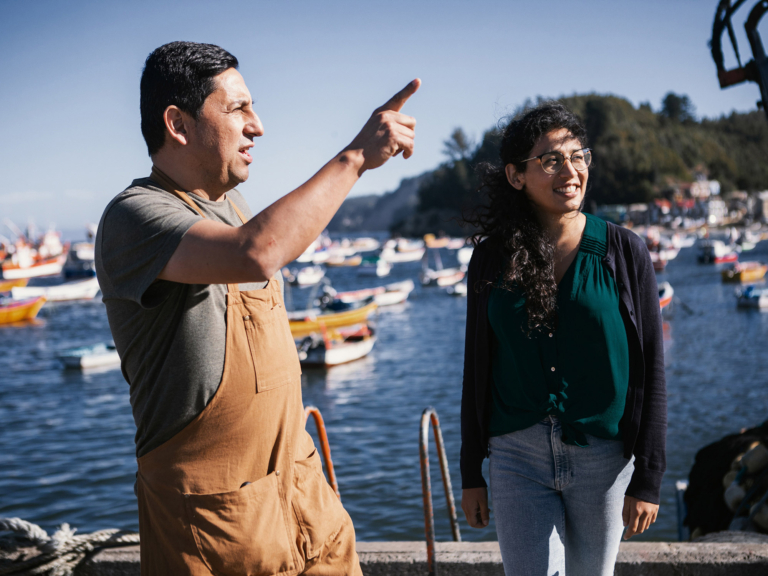 One of the tenets at Fundación El Árbol is that collective projects help create collective solutions. For example, by working with Bureo's Net Positiva Program, we helped start a community composting program in the fishing villages. We taught the wives of many of the fishermen how to build composters out of recycled materials and showed them the benefits of composting for their communities and the soil. We have also worked with many local restaurants to get them to stop using single-use plastic utensils, which vastly reduces the amount of unnecessary plastic waste that gets dumped into the environment every day.
Besides improving the environmental conditions in Chile, these types of projects foster a sense of community and pride, and those feelings continue to grow as our homelands and lives improve. It's a lot like what happened to me when I visited my grandmother's cabin. Before going there, I was like the kids in the Fundación's program—scared to take off my shoes in the dirt. But once I was able to experience Chile's wild places, I fell in love with nature, and it gave me my purpose in life. If we can do something similar with just one person—whether that be a student, a restaurant owner, a fisherman or anyone else in the community—then I know that the work Fundación El Árbol does is making a real difference.