Steve House and Marko Prezelj, Makalu 2011: Sweet & Sour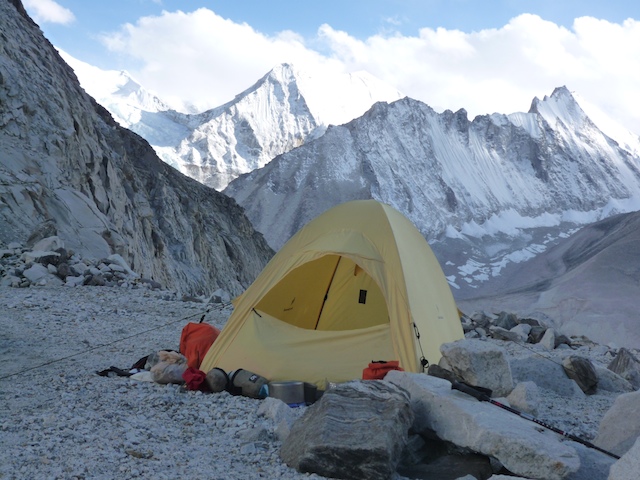 Steve House called today and shared the latest news from Makalu. He and fellow Patagonia ambassador Marko Prezelj finished their acclimatization and spent some time on the west face where the weather didn't cooperate all that well. But the forecast is improving slightly so the duo are going to head back to ABC and give the west face another go tomorrow.

Listen to Steve House – Makalu Call 2 – May 18, 2011
(4:41 – right-click to download MP3)
Let's all wish Steve and Marko good luck and safe climbing. We'll update you again as soon as possible.
Previous posts from this trip:
Makalu 2011
To see Steve and Marko in action, check out their 2005 video Cayesh: The Calling.
[My advanced base camp, at the base of Makalu's west face (2009). Photo: © Steve House]