Listen to "The Threshold Moment" Dirtbag Diaries Podcast Episode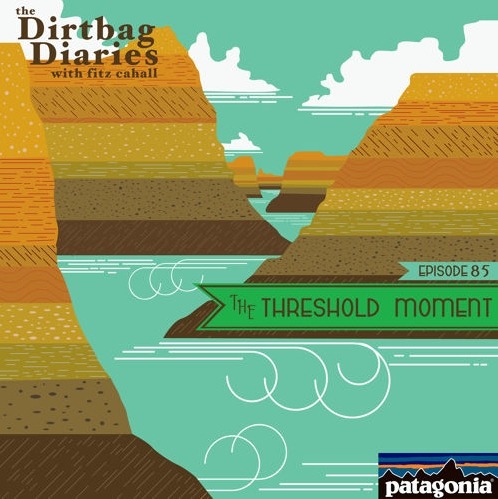 When Kevin Fedarko stepped through the door of the O.A.R.S. boathouse in Flagstaff, Arizona, he didn't realize he had crossed a figurative threshold as well as a literal one. Kevin had planned on rafting the Grand Canyon for a wilderness medicine course. Then, he planned to go back to his life as a successful freelance writer. But what he saw in that warehouse and in that first week on the Colorado River left him desperate to find a way to keep coming back. Kevin spent the next smelly, humiliating, beautiful and life-altering decade of his life developing a relationship with the Grand Canyon, writing about the Grand Canyon, and, ultimately, fighting to protect it.
To learn more about the current threats to the Grand Canyon and how you can help, visit Save the Confluence and Grand Canyon Trust.
Brendan Leonard wrote and narrated this episode. You can find more of his work at Semi-Rad.com.

Listen to "The Threshold Moment" by The Dirtbag Diaries on Soundcloud.
Visit dirtbagdiaries.com for links to past episodes, music credits and to pledge your support. You can subscribe to the podcast via iTunes, SoundCloud, Stitcher and DoggCatcher, or connect with the Dirtbag Diaries community on Facebook and Twitter. The Dirtbag Diaries is a Duct Tape Then Beer production. Graphic by Walker Cahall.
Have a great weekend everybody.