How to Protect 1 Million Acres of Public Lands
Jocelyn Torres
/
marzo 11, 2020
/
6 Minuti di lettura
/
Activism
Jocelyn Torres of Conservation Lands Foundation on the power of grassroots lobbying and voting for public lands.
I grew up in Las Vegas, a place known for neon lights that drown out the night, not so much for open space or the outdoors.
But my family and I spent many holidays outside of the city. The trips we took to the Nellis Dunes Recreation Area, Spring Mountains National Recreation Area and Lake Mead National Recreation Area were highlights of my childhood.
Back then, I had no idea these places—which all have the words "recreation area" in their name—were managed by three completely different government entities: the county, the US Forest Service and the National Park Service, respectively. I didn't fully understand this concept of different agencies managing natural places until well after I returned home from college. I know now that I was not alone in this—most people don't know which government agencies manage which areas.
I returned to Las Vegas in 2011 after going to college in Southern California because I wanted to make some kind of difference in the community that raised me. I've worked on various issues throughout my career with progressive nonprofits, and public lands issues have always been near and dear to my heart because access to public lands was one of very few kid-friendly and affordable entertainment options available to my family. It is also a complicated issue to voice your opinion about, and I felt I could help my community navigate this more easily.
I joined the Conservation Lands Foundation five years ago to focus on connecting the users, volunteers and neighbors of protected public lands with the Bureau of Land Management so the public can ensure their experiences in these places are reflected and accounted for. It quickly became clear that there is a discrepancy between who makes land-use decisions and who gets impacted by them.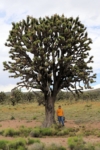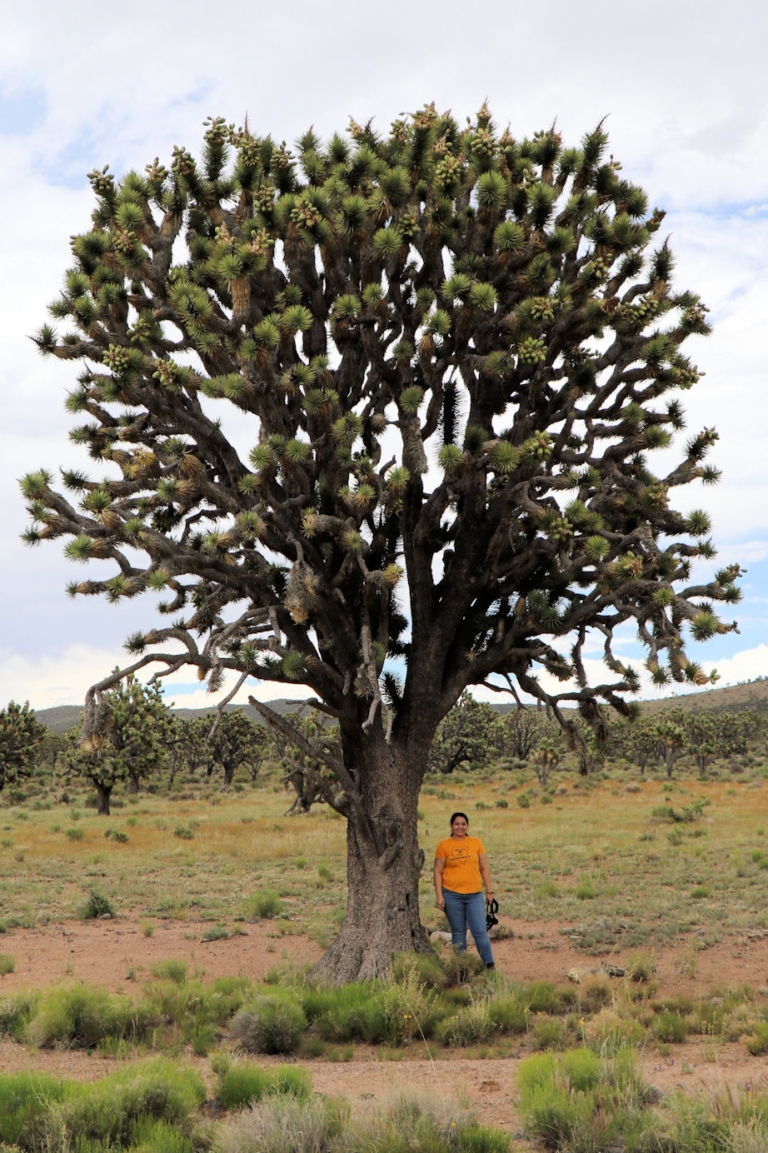 Whenever I join any land-planning meeting around southern Nevada, it's easy to notice there aren't a lot of people who reflect the local demographics. Land-planning meetings are public gatherings put together by a government agency to hear comments from the public about what they hope to see stay the same, or what they hope changes in a particular area (think: adding more bathrooms in a heavily visited place). The meetings are also an opportunity for the public to provide feedback about proposed decisions on how land will be enjoyed or used. This is why including participants who reflect the Las Vegas Valley in these meetings is crucial to ensuring the final decision works for the community and doesn't cause unintended harm—like the time when an agave-roasting pit was damaged due to the addition of a direct hiking trail to a cultural site.
The reason people who reflect the community aren't at these meetings can usually be attributed to cultural barriers, and the assumption that communities of color aren't visiting the places in question. But while Latinos or Asian Americans might be fewer in numbers than our white neighbors, it doesn't mean that these communities aren't there. According to the 2019 Outdoor Participation Report by the Outdoor Industry Association, Hispanics went on the most annual outings (nationally), an average of 62.7 trips per participant, and Asians had the highest outdoor participation rates at 66.9 percent.
The first place I got involved in protecting was the Basin and Range National Monument. Located about three hours northeast of Las Vegas, it includes petroglyph sites, gorgeous vistas of wide-open valleys surrounded by mountain ranges and artist Michael Heizer's unique art piece—which is the size of the National Mall and blends architecture with engineering and ancient American art. Basin and Range was the first place I played a role in designating as official public land.
During the planning process, I met with organizations and individuals to encourage them to submit comments to the Bureau of Land Management to express how they hoped the new national monument would accommodate their needs. The commenting process may seem like a trivial act in the age of social media when millions of comments exist on the internet, but comments are crucial pieces of information for the planners at the federal agencies.
Comments describe where people like to recreate, the types of infrastructure they hope to see, and the types of developments they don't want to see. And it's important that these comments are submitted because you better believe those who benefit from the extractive uses (oil, gas, mining) are sending in comments highlighting which areas they'd like to see further developed and closed to the public.
To help more people send in their comments, I worked with local advocates to create postcards with information about where to email comments, and bullet points about what type of information the agency was looking for. The biggest barrier in participating in an official public commenting process is that oftentimes people lack information about how to participate and what types of comments may be useful. Some people wonder whether their comments will even be considered if they don't have a Ph.D. or an official title tied to their signature.
We've learned in the era of social media that no comment is too small to get a point across. I worked with elementary school students on crafting a one-page letter sharing how they would use the monument for field trips. Their biggest request was to have a place for their vans to be able to turn around on the road.
Elections are another often overlooked opportunity where we can take an active role in protecting treasured landscapes. Ultimately, the people who we elect to Congress and the person we elect as president have great authority over which places are worthy of protections. They not only decide the physical boundaries of places, but they also make decisions regarding the resources our protected places receive for staffing and maintenance.
For those of us who have worked to ensure places receive the political and legal protections they deserve, we know the work never ends with the area being designated as a national park or national monument. The goal is to have the proper resources to keep our treasured landscapes pristine, accessible and protected. That takes watchful eyes from our local community, from the halls of Congress, from the White House. We can't accomplish this goal until we focus on ensuring that Congress and our president understand our conservation values and respect our most valued places.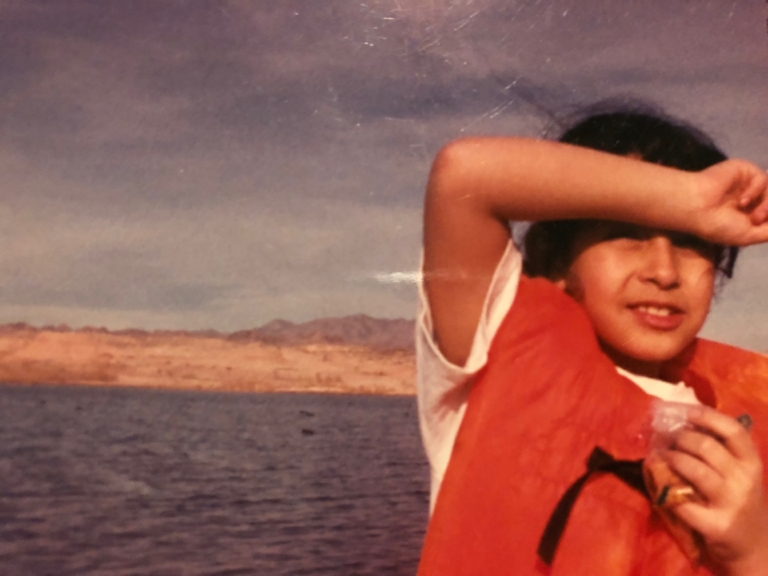 My public lands journey started when I was a child who simply enjoyed these places with my family. As an advocate who has helped designate almost 1 million acres, and now as a parent, I spend a lot of time teaching my daughter the importance of valuing the special places we enjoy—not just by visiting them and leaving them a little better than we found them, but by making sure they are being taken care of when we are not around.
Protect Public Lands
Add your voice against the Trump administration's plans to open nine iconic places across the American West to drilling, mining and other extractive operations.
Act Now