DamNation Petition Delivery to the White House – Washington state residents please take action
/
aprile 22, 2015
5 Minuti di lettura
/
Activism
On Wednesday, January 28, a small team representing activists, moviegoers, customers and the entire Patagonia family delivered a petition containing more than 70,000 signatures—the online petition and postcards combined—to President Obama and his top environmental advisers. Created in conjunction with the release of DamNation, the petition brought together activist voices from all 50 United States and 60 countries around the world asking President Obama to crack down on deadbeat dams—starting by finding a path to remove four harmful dams on one of the nation's most important salmon rivers, the lower Snake, and begin the biggest watershed restoration project in history.
Above: DamNation Petition Delivery to the White House. Video: Patagonia
DamNation has brought dam removal as a tool for river restoration to broad new audiences, won several major awards, attracted international media coverage and moved citizens to act all over the world. Decision makers in Washington D.C. and in the states are starting to pay attention. This is a good moment to celebrate the ongoing work of thousands of activists to remove low-value, high-cost dams in communities around the country, and remind ourselves how much more work there is to do!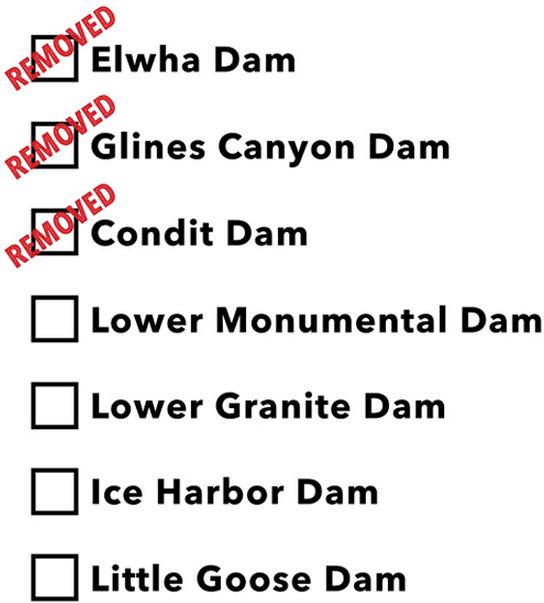 Washington state residents: Ask Senators Cantwell and Murray to help remove four deadbeat dams on the lower Snake River.
More than 70,000 people from all over the world signed the petition asking President Obama to remove the dams. But the feds want to see support from the leadership of Washington state. A phone call from you to Senators Cantwell (206-220-6400) and Murray (206-553-5545) is the most powerful way to get that support.
Check out some more photos from the DamNation petition delivery trip: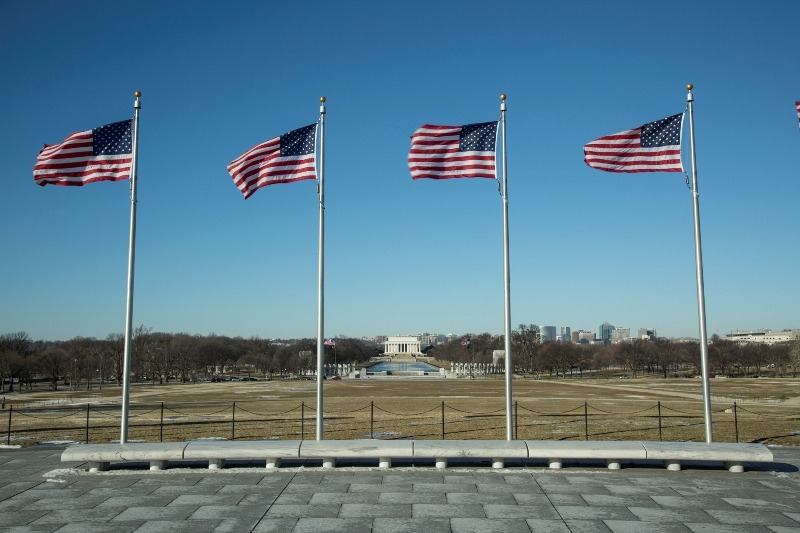 The view from the Washington Monument looking west toward the Lincoln Memorial. Photo: Erin Feinblatt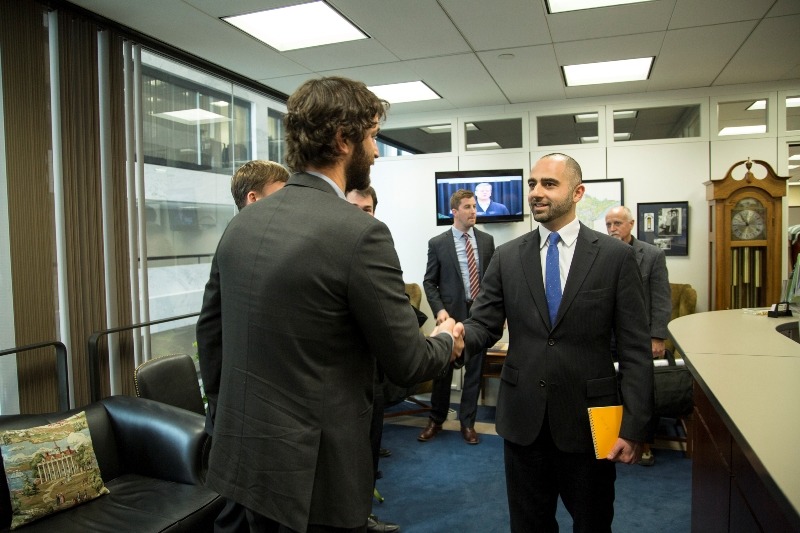 DamNation producer and underwater photographer, Matt Stoecker, greets a member of Senator Al Franken's (D-MN) staff. The Senator hosted a screening of DamNation on Capitol Hill for members of Congress, Congressional aides and other invited audience members. Photo: Erin Feinblatt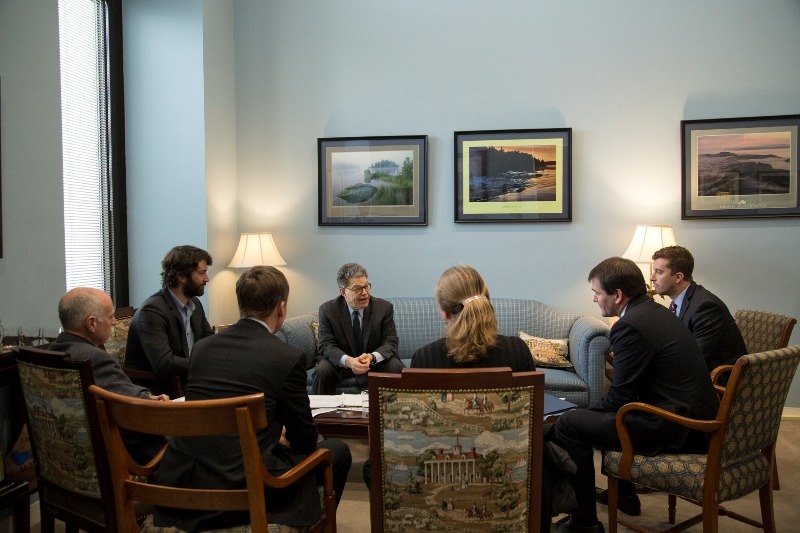 The DamNation crew meet with Senator Al Franken. From left to right: Jim Waddell (retired Army Corps engineer), Matt Stoecker, Travis Rummel (DamNation co-director/producer), Senator Franken, Sam Mace (Save Our Wild Salmon), Hans Cole (Patagonia), Adam Fetcher (Patagonia). Photo: Erin Feinblatt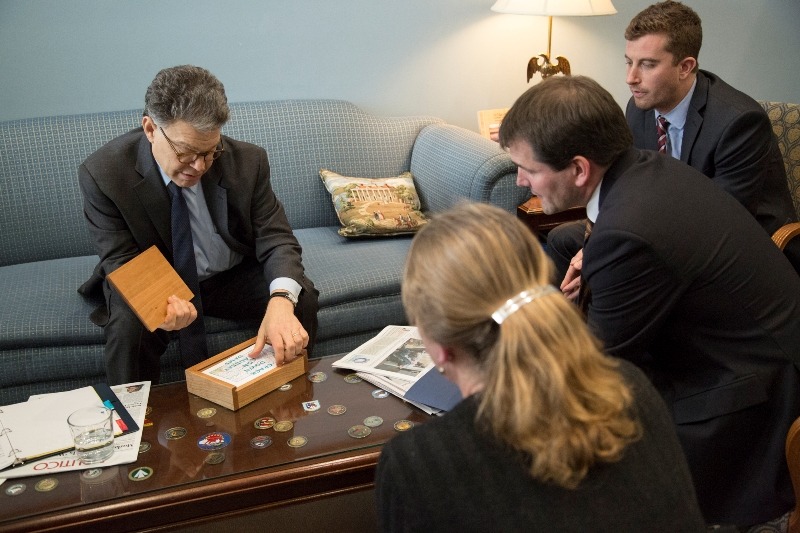 Senator Franken checks out the special box Patagonia made to represent the signatures of more than 70,000 activists calling for President Obama to remove the four deadbeat dams on the lower Snake River. Photo: Erin Feinblatt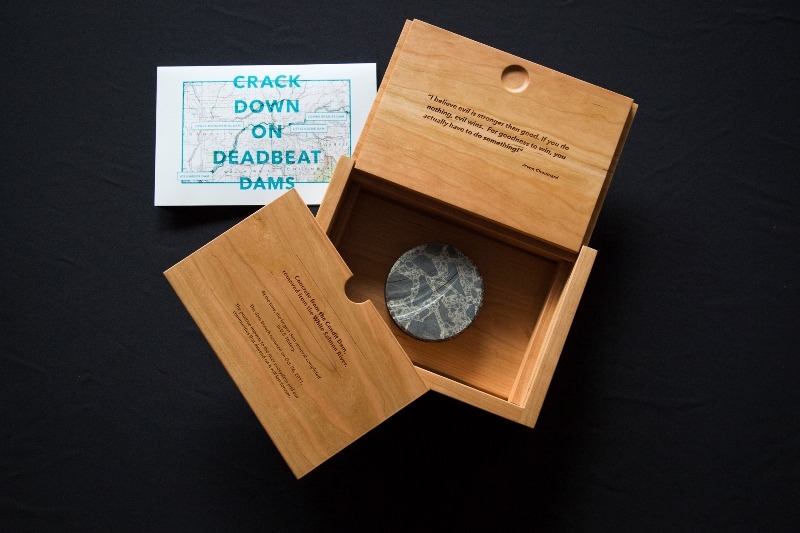 Inside the box was a piece of concrete from the Condit Dam removal on Washington's White Salmon River in 2011. "The positive impacts to the river ecosystem and our communities that depend on it will last forever." Photo: Erin Feinblatt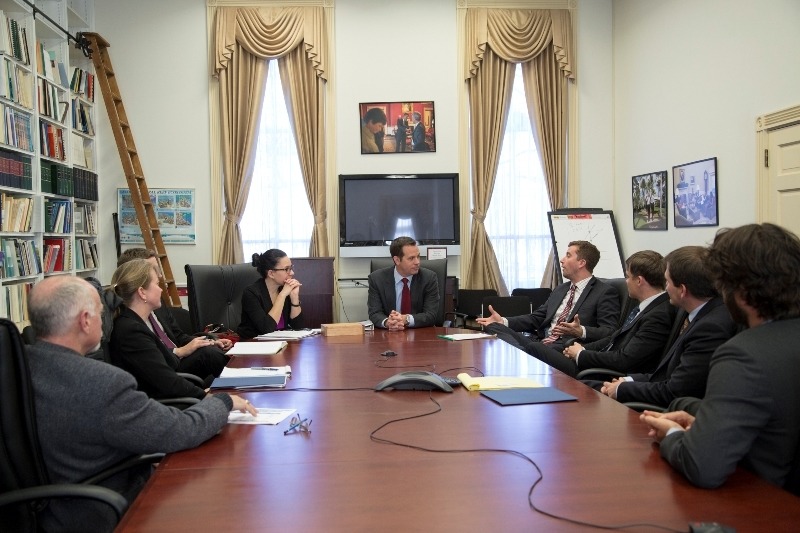 Meeting with staff from the White House Council on Environmental Quality (CEQ). Photo: Erin Feinblatt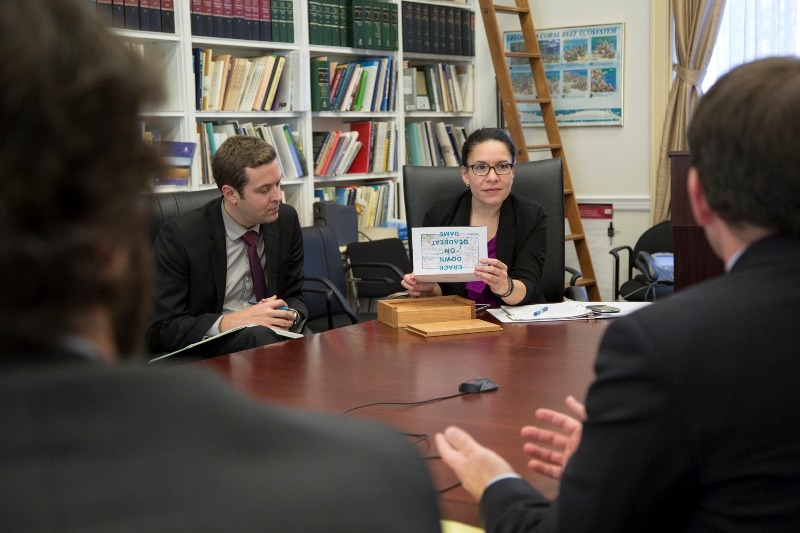 CEQ is the White House body charged with coordinating environmental policy across the administration. Pictured here: Michael Degnan, deputy associate director, and Angela Barranco, associate director. Photo: Erin Feinblatt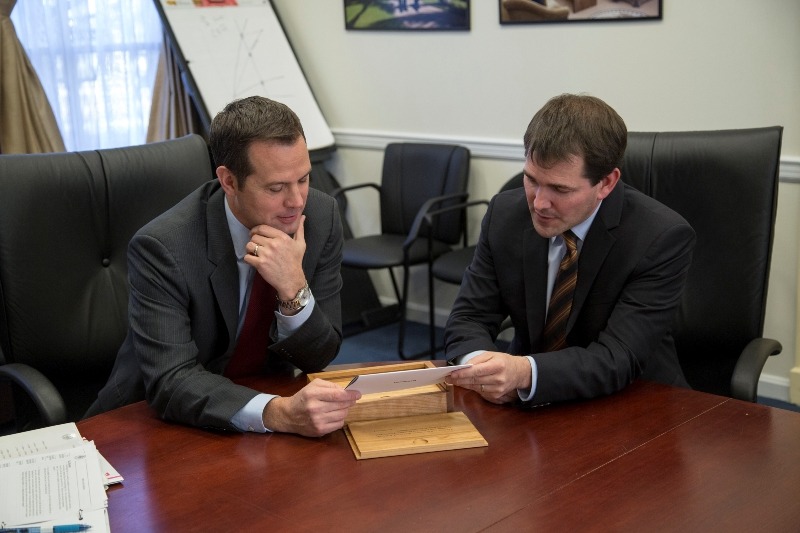 Hans Cole delivers the petition to the President's top environmental adviser, CEQ Chair Mike Boots. Photo: Erin Feinblatt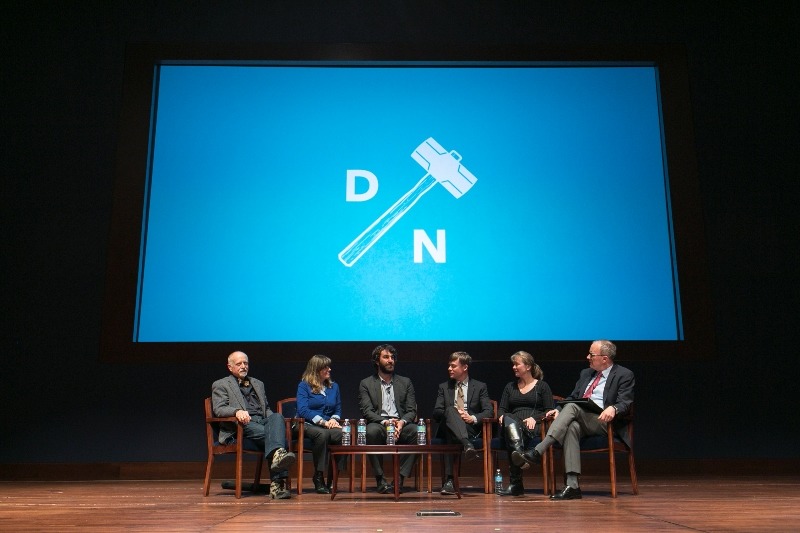 A panel held after the Capitol Hill screening of DamNation. From left to right: Jim Waddell, Leda Huta (Endangered Species Coalition), Matt Stoecker, Travis Rummel, Sam Mace, Chris Johns (National Geographic). Photo: Erin Feinblatt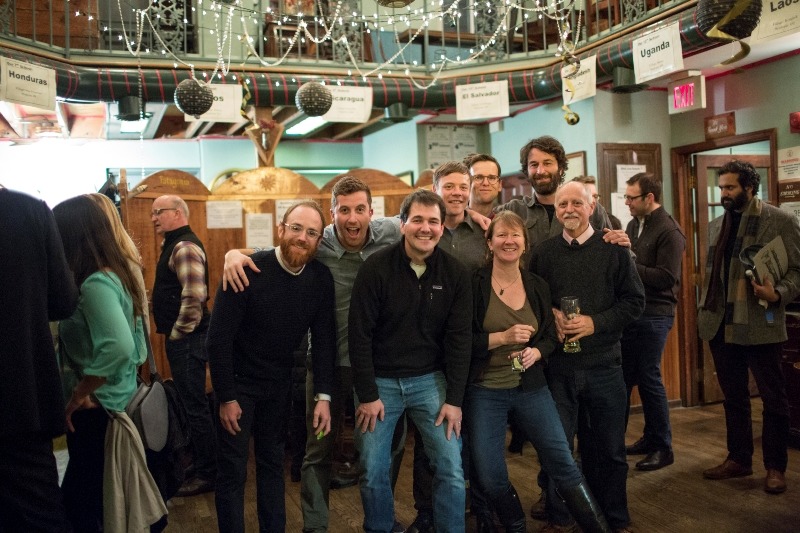 Post-screening celebration at The Saloon on historic U Street in Northwest Washington, D.C., with hundreds of Patagonia friends, dam removal supporters, Congressional and Obama administration staff and others who have been involved in this campaign. Photo: Erin Feinblatt
DamNation – Watch, Host, Help
To learn more about DamNation and see how you can watch it digitally (most streaming services are supported), please visit damnationfilm.com. DVD and Blu-ray versions of the film can be purchased at Patagonia.com.
To sponsor a local screening for your community, please see the DamNation listing on Bullfrog Communities to learn more.
To add your signature to the online petition (it's not too late), visit change.org.