"Real Life" Science with the Wild Fish Conservancy
Both of my kids love their science classes in school, and Skyla often mentions wanting to be a marine biologist when she grows up. So when the field biologists from the Wild Fish Conservancy invited us to participate in some beach-seine sampling, as part of their project to assess juvenile salmon habitat around Puget Sound, we jumped at the opportunity.
These guys were incredibly friendly and patient with the kids, happy to explain each process as they captured individual fish, measured and recorded them without harm, then placed them into another bucket for release once the netting was done. A great lesson in how science works in the field and the importance of consistent methodology.
Once the kids were familiar with how it all worked, the guys put them to work. I don't know how much actual "help" the kids provided, but it was a fantastic experience for the kids to feel like they were contributing.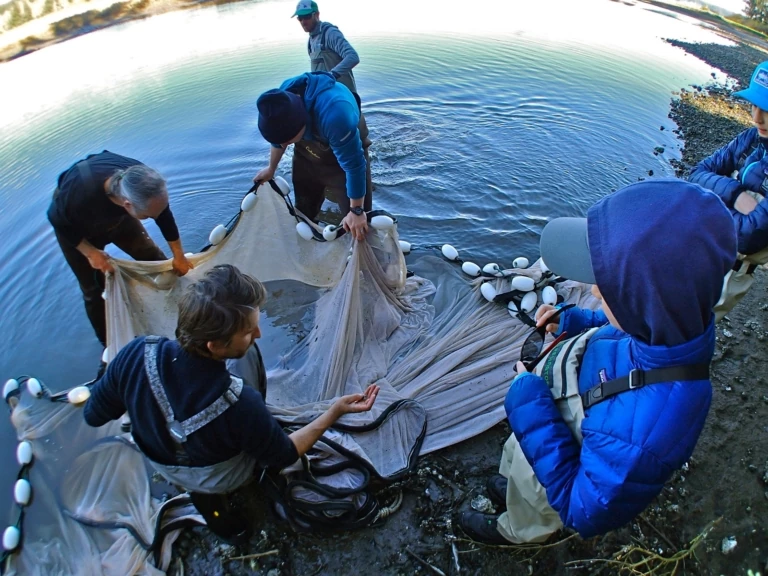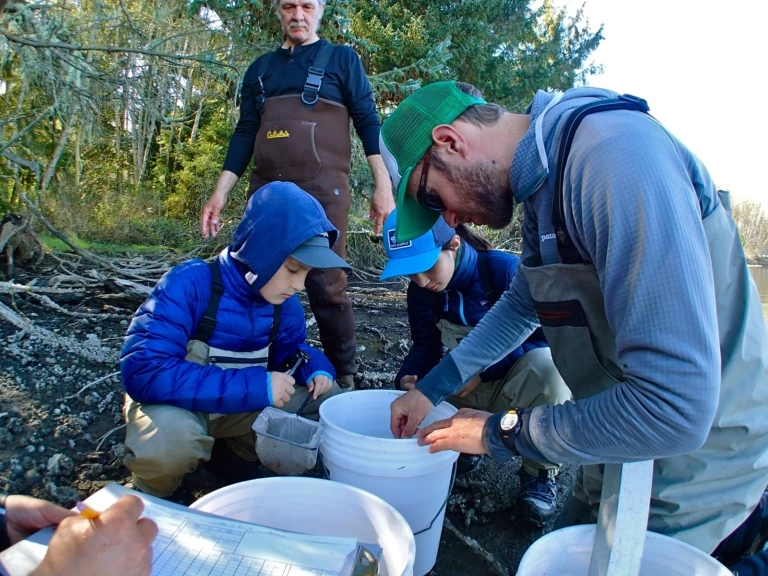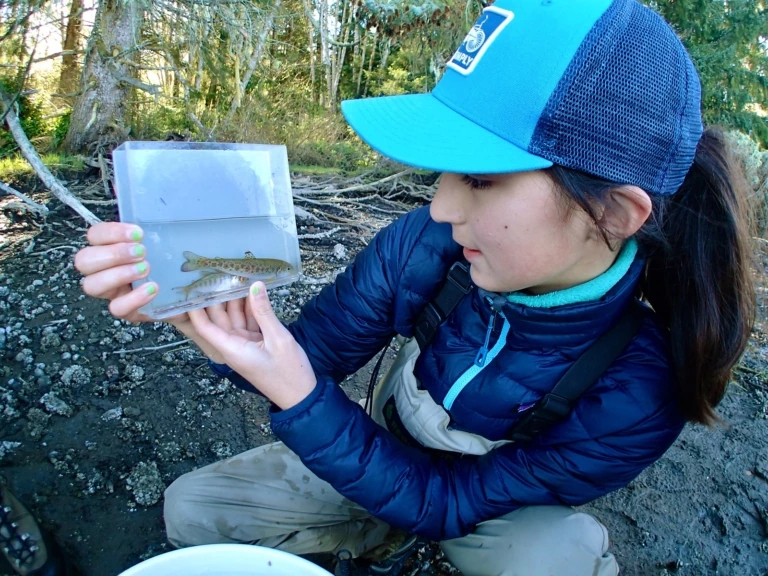 The abundance and variety of life captured in the seine impressed the kids, who are used to just observing from above the water while fishing. They caught juvenile chum, coho and pink salmon, cutthroat trout, a starry flounder, several varieties of sculpins, marine worms, shrimp … endless fascination. Huge thanks to everyone at Wild Fish Conservancy for making us feel like part of the crew and for all the important work you're doing to protect the fish we love.
Dylan is on the road this spring with some special guests to talk about food, foraging and getting kids outside. He'll also be reading from his book, Closer to the Ground: An Outdoor Family's Year On The Water, In The Woods and At The Table. Check the tour page on Dylan's website for the most up-to-date information.
Seattle, WA
April 12, 2016
Patagonia Seattle
Doors open 7:00pm, Event starts 7:30pm
In conversation with Bruce Barcott, author of The Measure of a Mountain, The Last Flight of the Scarlet Macaw, and Weed the People.
Vancouver, BC
April 27, 2016
Patagonia Vancouver
Doors open 7:00pm, Event starts 7:30pm
New York, NY
May 18, 2016
Patagonia Upper West Side
Doors open 7:00pm, Event starts 7:30pm
In conversation with New Yorker cover artist—and his brother—Adrian Tomine, author/illustrator of Summer Blonde, Shortcomings, and Killing and Dying.