Portland Sets the Standard in the Bike-to-Work Challenge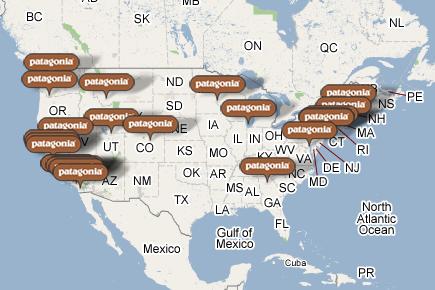 The results are in from the retail store Bike-to-Work challenge. Nick from Patagonia Seattle — the store that instigated the friendly competition — gives us the lowdown:
The final numbers are in and we have the results for the Retail Cycling Challenge. First, I would like to say thank you to all the stores that participated and were very enthusiastic about being a part of this challenge. I feel the percentages and the rankings are less important than the fact that all of the stores reduced their emissions, decreased their footprint, reduced congestion on the roads, and contributed to their own healthy lifestyle. Every store should feel proud about their participation in Bike to Work Week.

That being said, given the nature of a challenge, winners are to be crowned and awarded based on their superior performance…
As seen from the chart and the continuing trend, finishing with 100% of their employees cycling the entire week, Portlandis deemed the winner of the Retail Cycling Challenge. Their performancewas unmatched by any other store and they remained at the top for theduration of the week. A round of applause please for the folks inPortland, Oregon! You have earned your store pride and a shiny new FatTire Cruiser. Next comes Denver,who increased their average by more than 26% over the course of theweek and charged into second place. Following Denver comes Seattle in third, Santa Cruz and Reno outlets close behind keeping steady in fourth and fifth respectively.

While we have a winner, we can't forget those stores that reallystepped it up over the course of the week. A big shout out goes to Boston for increasing their average percentage by more than 26% and Sohowho increased theirs by nearly 17%. Almost all of the stores increasedtheir numbers over the duration of the week and for that they deserve around of applause as well. Thanks again to everyone that participatedand helped make Bike to Work Week a great time.