Good Snow in the Forest
Akio Shinya
/
November 13, 2021
/
10 Min Read
/
Snow
Niseko's Akio Shinya on avalanches,kayak expeditions and rules to live by.
All photos by Ayako Niki 
About 10 years ago, Corky Ward, director of the Jackson Hole Ski Patrol, came to Niseko from Wyoming as a guest for a K2 Skis event held at the Hanazono Niseko Resort. He seemed a little confused by the gathering. The subject of the event was the future of the snow industry, and the participants were comprised of stylish businesspeople, notable leaders in the field of winter sports and local elected officials. I was somewhat uncomfortable, and Corky must have been as well. Investors and management always want to spend as little on safety as possible. Therefore, the safety issues we were tackling were merely a hindrance to economic activities. Corky and I furtively discussed this problem in a corner of the festive party.
He was surprised to learn there were already rules for backcountry skiing in Niseko, Japan. "Jackson Hole has a backcountry policy as well," he said, "but how long did it take to write yours?" "About 20 years," I replied. Corky laughed and said, "It took us 30." He then asked if I was paid for my daily morning avalanche reports. "Enough to buy booze and cigarettes," I answered. I try not to think about the valuable time I spent on those efforts. Like Corky, I'm not a volunteer. I've been working on this problem professionally for a long time.
In Jackson Hole, Corky pursued "outlaws"—those who ski past the boundary ropes—for 30 years. It was Corky's job to catch and reprimand them for skiing out of bounds. But at some point, he changed his thinking. "Let them ski the backcountry," Corky said. "In order to keep brash kids from dying, it'd be better to establish rules they will agree to and that we can make them follow. I don't allow wayward behaviors but will respect their freedom." It was not that the outlaws outlasted Corky; it was the conclusion he came to after many years of chasing those outlaws.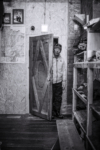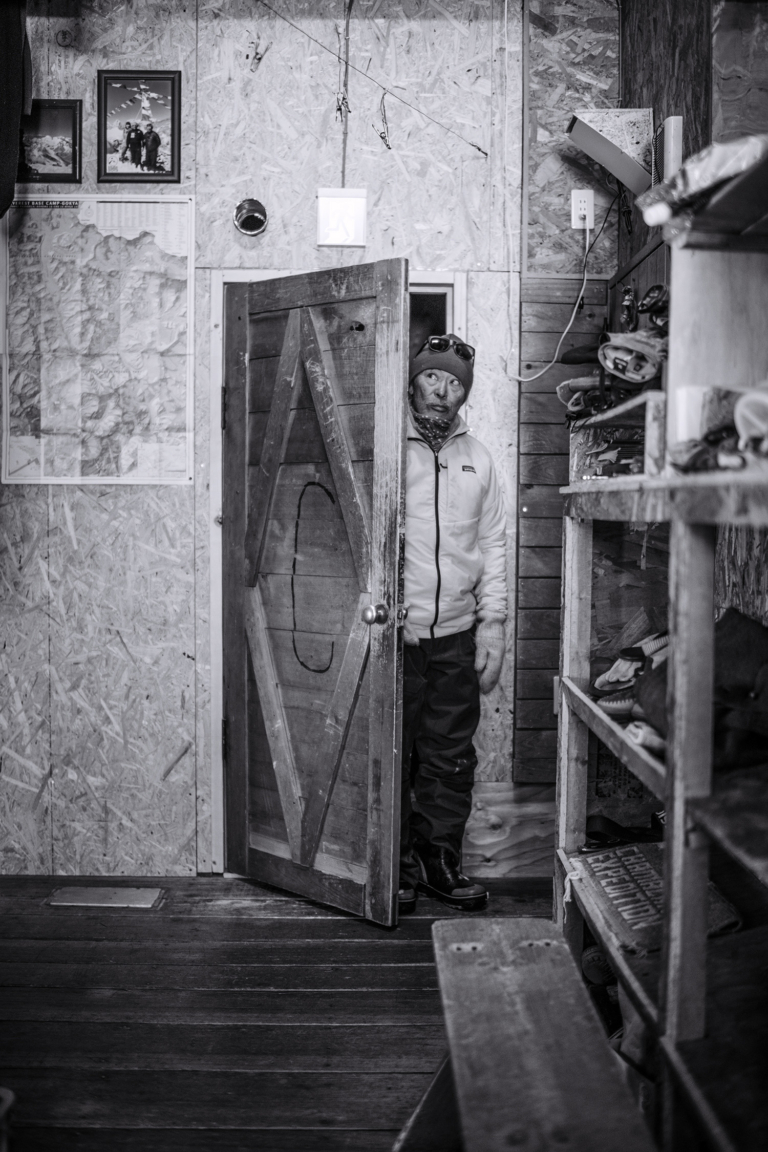 I came to Niseko Moiwa from Sapporo in 1974, at the age of 27, and opened up the forest to build a lodge. Before then, I'd spent my time climbing mountains in Hokkaido throughout the year. I trekked the Hidaka Mountains, Mount Daisetsu, Shiretoko Peninsula and Mount Rishiri in the winter and followed backcountry streams in the summer. As with many young climbers back then, I longed for the Himalaya. This dream came true in 1969, when I left Yokohama on a ship bound for Nepal. But you cannot eat dreams; you need to earn a living. So, I returned to Japan in 1974 and started my mountain lodge business. Needless to say, I was broke. I made money in hauling and construction. I worked at a factory as well, but that didn't last long. It felt like a Charlie Chaplin movie, and I couldn't be a cog.
Many of the guests at Niseko Moiwa are students and kids. After serving breakfast, I skied with the students. My equipment consisted of leather climbing boots and mountaineering skis. I couldn't afford ski boots. When the snow melted, I helped local farmers. They gave me potatoes and vegetables, and I lived on char that I caught. Whenever the timber frame for a farmhouse or barn was to be raised, I showed up carrying a hammer and chisel in my tool belt and a large bottle of sake for celebration. Thanks to those, my carpentry skills improved. In 1978, I joined a team and made an attempt to climb Batura II, in the Karakoram mountains of Pakistan.
Niseko saw repeated avalanches through the 1980s. The lift was extended to just below the summit of Mount Niseko Annupuri, which caused a sudden influx of powder hounds to its uppermost slopes. Accidents mainly occurred in the valleys on the side nearest to Niseko. I helped with search-and-rescue (SAR) efforts at the request of the town office and was soon running the SAR operation. There was no one else with as much experience.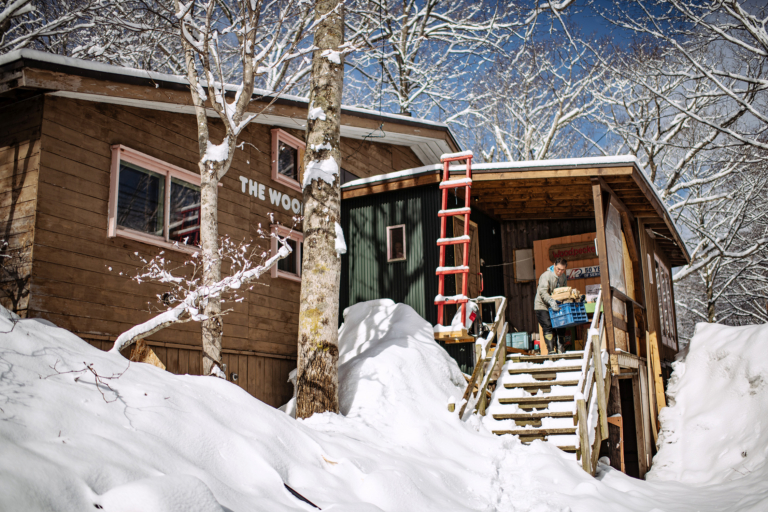 In January 1991, a young snowboarder was killed while following tracks in the Annupuri O-sawa. He'd taken the Annupuri Gondola, which was running at a reduced speed due to a blizzard. As the storm pushed snow downwind, a "wind slab" began to develop. Developing wind slab is unstable: A small impact could create a crack, causing it to break instantly like a thick sheet of glass. I sent out an avalanche warning to each ski resort that day, to no avail. There were few who would listen to the squawking of a mountain lodge buzzard, then and now. He was the first snowboarder to die in an avalanche in Japan.
Today, accident prevention efforts in Niseko rely largely on the enthusiasm of the ski patrollers. I talk to them every day during the winter. They take pride in their avalanche experience and in protecting the lives of guests. If the patrol's captain is capable, the younger patrollers will become so as well. In some ways, accidents have strengthened the abilities of Niseko's ski patrols. On the other hand, there is a persistent opinion among ski resorts and the public that the patrol's main duties are limited to safety control within the resort boundaries, and that backcountry SAR operations should be handled by the police and emergency services. But winter searches cannot wait. Only the ski patrollers are in a position to immediately respond to rescues. If we wait for the police team to arrive, lives that could be saved might be lost.

The Japanese Forestry Agency doesn't officially recognize skiing outside ski-resort boundaries. Niseko's rules—allowing skiing in the backcountry under certain conditions through established gates—is an exception. The country has no intention of changing this status quo. For a town office, the avalanche problem is a small one. Their plate is filled with issues like nuclear energy, environmental damage and healthcare, to name a few. In their mind, the current system is dealing with the problem so they don't need to look any deeper. Even if the prime minister agrees that avalanches are an important issue, until the government changes its methods, satellite offices will have to continue following current practices. Every aspect of life in Japan is exposed to these sorts of institutional issues. If those in town offices would sincerely engage and deal with small problems like avalanches, I think the current situation would be greatly improved.
In Niseko, five different companies run their own resorts, and all five agree on the avalanche-management issue. That's almost a miracle. It's likely due to bitter experiences in the past and the threats that arose from them. But that is also beginning to erode. As the number of avalanche accidents decreases, so does the sense of danger. Because Niseko does their rules uniquely, some foreigners and Japanese see it as a problem in comparison to the policies of the United States, Canada and Europe. The Niseko Rules are not perfect, but they were created through actual experience of the land over time.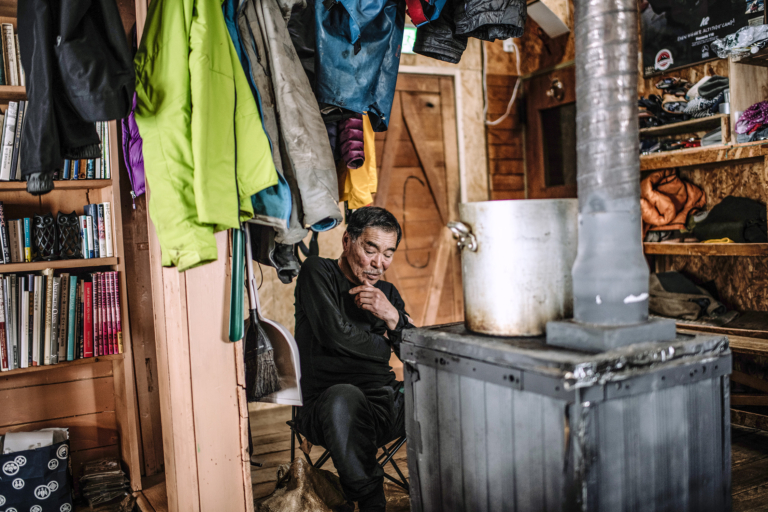 I was in the field for nearly every accident. Avalanche rescues are physical work. Avalanche debris is too hard for aluminum shovels, and early avvy shovels broke quickly. Back then, avalanche beacons were not widely used. A victim's body temperature gradually melts the snow surrounding them, which then refreezes. Bodies recovered after two days are completely encased by ice crystals, like a frigid King Tut's tomb.
Most accidents happen in stormy, snowy weather. On such days, it's best to not go outside the resort. I have been writing avalanche forecasts every morning since 2007. The content includes descriptions of how the snow is falling and the associated risk. These vary widely; the strength and the direction of snowfall, altitude, the amount of snow, the temperature—there are many components, and they are never the same. I look at meteorological charts along with a host of weather maps and data from the six observation stations placed across the mountain. I also look at data from lighthouses. Since there are no obstructions in the ocean, they accurately reflect pressure patterns. Isobars don't lie. Then I go up the mountain in a snowcat and think about the risk in conjunction with the current conditions.
There has been a steady increase in those who agree with the reasoning behind the Niseko Rules. Every day, the Niseko Avalanche Information web page receives over 5,000 hits. It's common sense: If you are careful, you will have fewer accidents. There is no such thing as a safe mountain. Avalanches are a natural phenomenon, and there will be no accidents if no one is around. My purpose in sending out this information is to give people an opportunity to start thinking.

It's been almost 50 years since I came to Niseko Moiwa, and I've met a lot of people in those decades. My meeting with Patagonia's founder, Yvon Chouinard, was unforgettable. I was his guide on a winter day in 1985. It's our policy to let the guests enjoy first tracks; I learned that from the way Sherpas lived in the Himalaya when I was younger, so I advised Yvon to ski first. After making sure Yvon safely finished his run, I followed. Yvon saw me skiing in my climbing boots and praised me as the "Army binding champion." He liked the snow in Moiwa, as well as the birch forests. That day fit the phrase I often use in Niseko avalanche information: "Good snow in the forest."
That evening, Yvon wrote "better than Colorado powder" in the lodge guest book. We still have the door Yvon marked "C" with a Sharpie as a joke: the "phantom Diamond C." Yvon invited me to the Patagonia headquarters, and after my expedition to Chamlang in 1986, I went to Ventura, California, and helped make furniture and hangers in Bob Jarrett's woodshop. I wonder if they are still in use somewhere.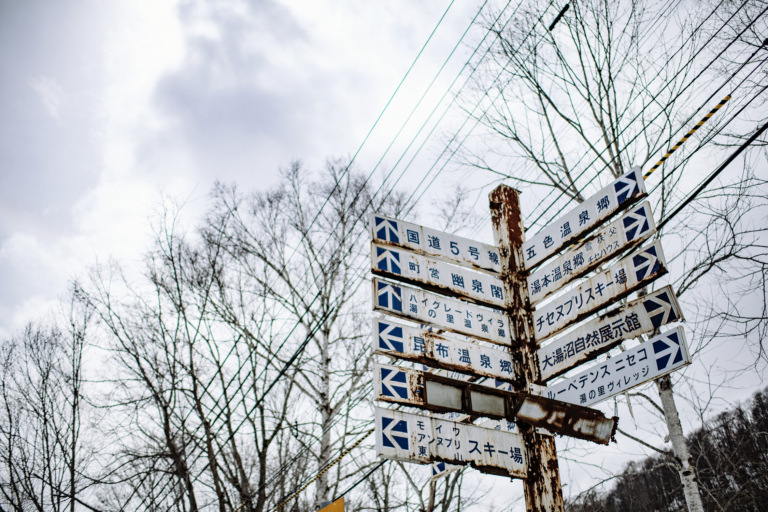 Starting in May, after finishing my winter work in Niseko, I serve as a kayak guide on the Shiretoko Peninsula. Across the Nemuro Strait, less than 20 miles away, lies Kunashir Island. Russia has occupied the island for over 75 years, and Japanese fishermen long for its return and to work its punishing waters. I have paddled in this ocean for 30 years. The peninsula maintains its pristine landscape, an ecological rarity in Japan, and was designated a UNESCO World Heritage Site in 2005.
The ocean suits this lazy bum. Above all, the air is rich with oxygen, and my kayak carries my load. Oceans and mountains are in the same field of adventure, but how wonderful it is to enjoy a remote and kind of dangerous place sitting down! Perhaps the British mountaineer Bill Tilman turned to the sea for the same reason, though he was into sailing, while I prefer paddling. I've rounded Cape Horn twice since 1996. I've even looked for Tilman's camp site in the Calvo Fjord in Patagonia, following the wake of his yacht, Mischief. With my Shiretoko experience under my belt, I've visited Patagonia and the Aleutian Islands. The Aleutians are the birthplace of Aleut culture and kayaks, and I've been on seven expeditions to the Islands since 2000.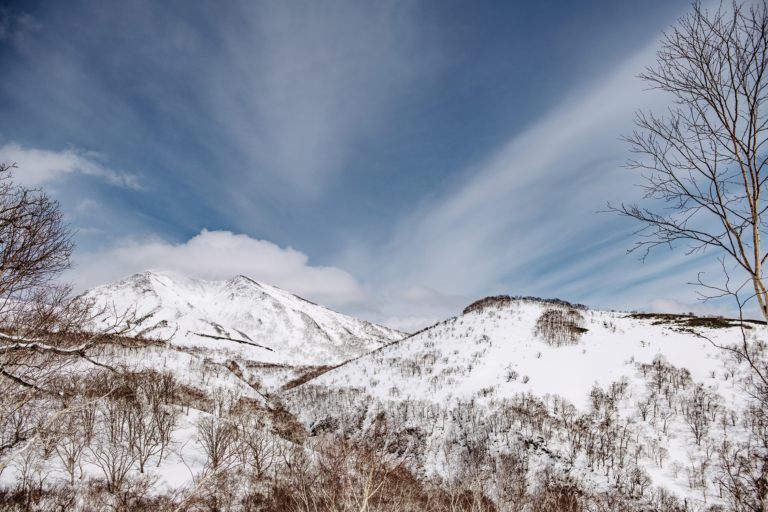 Oceans are dangerous. Sometimes more so than mountains. Shiretoko has many brown bears, but I'm far more afraid of the ocean. And even more afraid of humans.
In the ocean, we are outsiders. In Shiretoko, we are also visitors and need wisdom to make compromises with one another. It's the responsibility of visitors to lighten the anxiety of residents. We cannot create anxiety for those who live there. Think of others from their perspective—that is what guarantees our freedom to take kayaking excursions.
In 1969, I lived with a Tibetan refugee family deep in the Nepalese mountains. They were the people who fled into the Himalaya to escape Chinese persecution. Their wish was to have an audience with the Dalai Lama someday. The family chanted a sutta daily, milked yaks and made butter and cheese. I herded yaks with the children. I recently learned that one of the boys eventually made it to Dharamshala in India, where the Dalai Lama lives. His wish came true.
I once heard his holiness the 14th Dalai Lama say that we must sincerely work on the job in front of us. His Holiness said that this would save Tibet and, in the end, the world. But if the vast majority blindly follow the status quo without thinking, soon the madness and ill will that we all inherently possess will materialize inside of us, and that will bring tragedy. We must think. We must not be ignorant. Niseko's avalanches might be a small problem. But as a responsible resident of this land, I cannot let it be.
---
The Niseko Rules:
Always use gates when entering backcountry areas.
Do not duck boundary ropes.
Everyone skiing/snowboarding in backcountry areas should wear a helmet and carry an avalanche beacon.
Backcountry skiing/snowboarding is prohibited when gates are closed.
Never enter off-limits areas at any time (except for official rescue and research operations).
Children are not allowed in backcountry areas unless accompanied by an adult companion.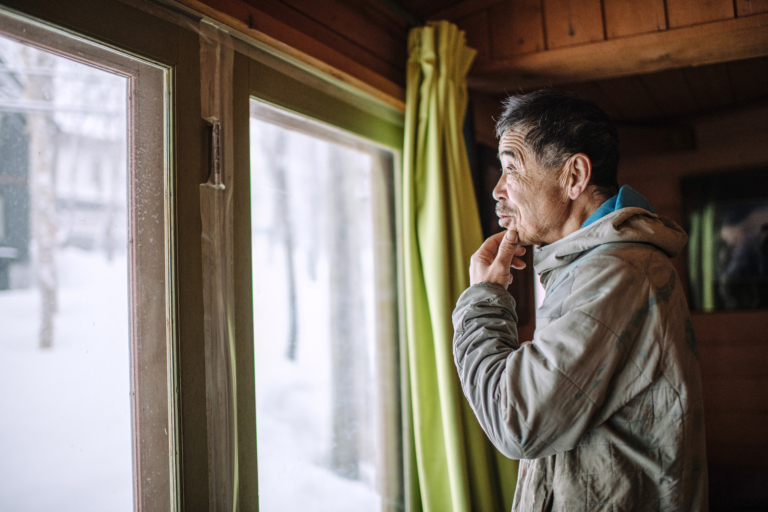 We recognize that the field of this story, Hokkaido, was a living area of ​​the Ainu people in the past, and we pay our respects to the Indigenous Ainu culture.