Nineteen-eighty-nine was a good year for Cara Bednar. It was the year her family was voted "America's top ski family" and she appeared on the cover of Ski magazine. It was also the year she appeared in Patagonia's Fall catalog, wearing bright-red long johns and clutching a pair of scissors while sitting on the kitchen floor next to a brown-and-white dog that she appeared to have just shorn herself. Clumps of fuzzy dog hair were strewn about, but Bednar's own straw-gold bangs were impeccably trimmed to a razor-straight line hanging just above her guileless blue eyes. She was 4 years old.
"It's not our kitchen, and not our dog," Bednar says. "It's also not the dog's hair." It appears our normally infallible nose for contrivance failed us this time. But the velvety-red Patagonia pajamas—those were the real deal, Bednar recalls. "Old-school ones with the bottoms that snapped off so you could go to the bathroom. That was a big motivation for me to take the picture—that, and the toy I got afterward." She peaked early as a model, she jokes.
The photo was taken at Loon Mountain, in New Hampshire, the same mountain where Bednar learned to ski. She and her three siblings grew up racing: As soon as each kid could walk, their father would go to Italy and Switzerland to get child-sized skis that fit properly. Eventually, he booked the kids into Alpine ski teams so they could ski with the best local coaches.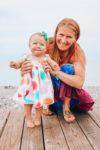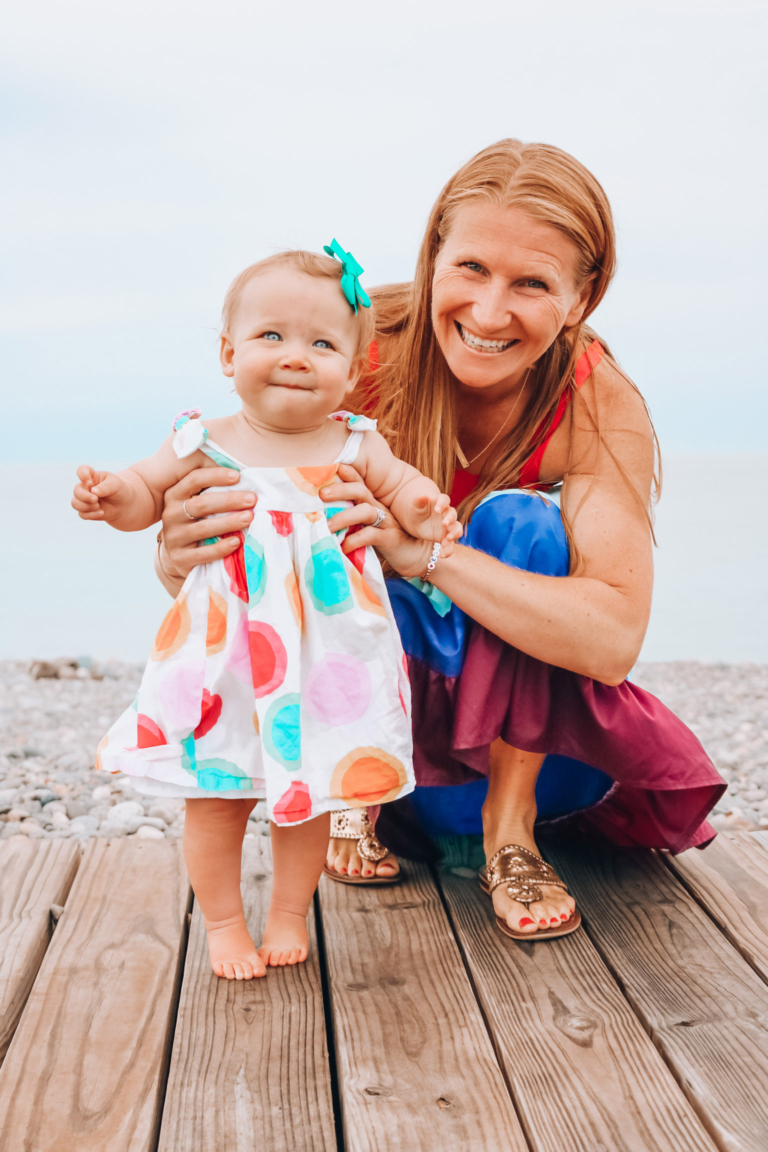 In high school, the Bednar kids took winters off from school, attending the ski academy in Waterville Valley. During the ski season, their mom, Kathy, a teacher, homeschooled them between morning and afternoon sessions on the mountain.
Bednar eventually went to college in Vermont, where she was recruited to play tennis but still skied every winter weekend. Now she is a serious marathoner and a head coach at Boston's first running studio. She has run the Boston Marathon ten times, and all the major internationals—Berlin, London, New York and Chicago—except for Tokyo.
The extended Bednar brood keeps getting bigger, and the next generation of mini-shredders is hitting the mountain. In 2018, a few generations of Bednars had the great fortune to ski Italy—"with five kids under seven," Bednar says. "Last year at Christmas, we had all the kids out at Loon, the same mountain where that old photo was taken."
Among Bednar and her three siblings, they now have seven future ski racers in the extended family. The COVID pandemic cut spring skiing short this year, but it didn't stop them from getting outside. Her nephew hiked up for a few turns. As for Bednar, five months after giving birth to her daughter, she ran a half-marathon around her neighborhood to celebrate her own birthday. Partly it's age, partly it's the time we're in, but "I'm getting comfortable with being uncomfortable," she says. "It's where growth happens." A sure sign that things have improved, she adds, will be when it's safe to share a chairlift with a stranger again. "I'm looking forward to that."