Patagonia as… Formal Attire for a Wedding?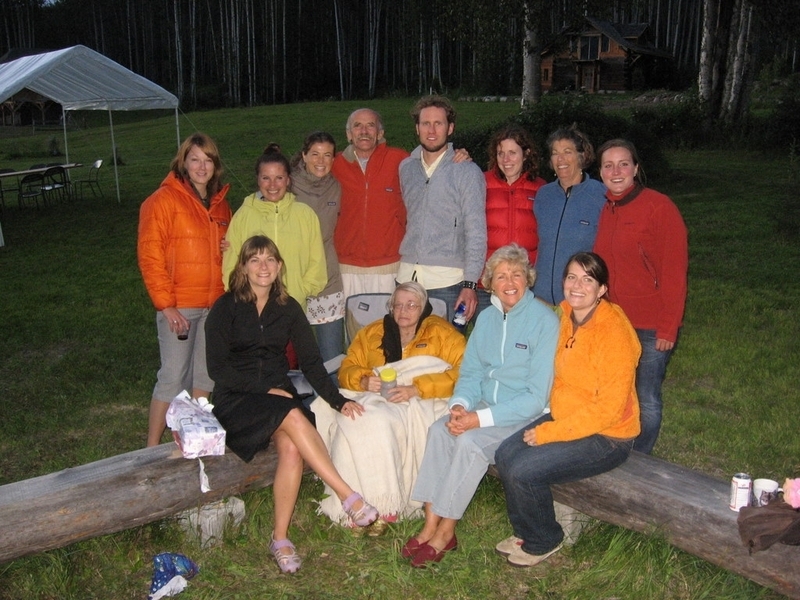 This summer my sister got hitched! We grew up in the wilds of Northern British Columbia and you couldn't find a more spectacular backdrop for your big day. So friends and family made the trek to Smithers, BC for a weekend of festivities to celebrate my sister and my brother in law. Sure it was a summer wedding, but anyone from the North can tell you, weather has a mind of its own. The gentle hike for the out-of-towners to enjoy the scenery ended in a hail storm on top of a glacier. Not what was expected when we started out in our t-shirts and shorts.
Dressing for a formal event is a battle, the trade off between fancy and freezing starts with good intentions to looking nice, but survival instincts luckily sink in. The wedding rehearsal was held in the front lawn of our father's ranch. As the sun set, the temperature dropped and beers consumed were not keeping the blood flowing and soon desperate eyes were darting around looking for warmth. Someone ran inside and started grabbing jackets, those who had them started throwing them on. Soon bodies started moving and the party was back up in action. It soon became comical how the hardcore clothing of Patagonia, designed for taking people up the tallest mountains in the world, was outfitting the wedding party. Talk about versatile.
[Ed: Congrats to the happy couple.]