21st Annual Hueco Rock Rodeo Recap & Video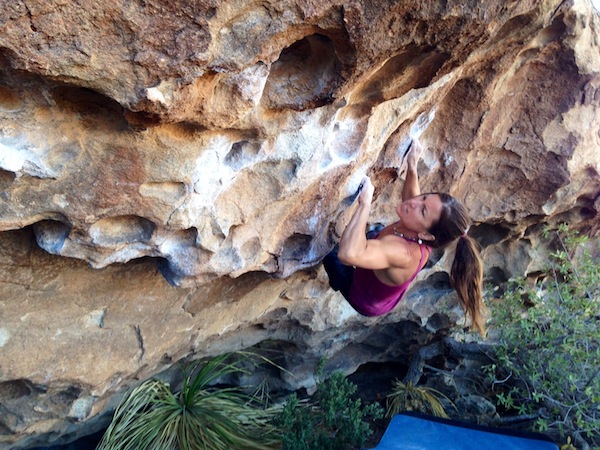 "Hueco Tanks is the best bouldering in the world," someone boldly posted on the encyclopedic climbing resource MountainProject.com. The best? Pretty strong words. I've been to a lot of famous climbing areas in the world and it was going to take more than a hyperbolic online endorsement to change my reservations (not the kind you need to climb here, alas, but I'll cover that later).
As a climber, I had obviously heard about Hueco. There's no disputing that Hueco stands as an iconic place in American climbing significance. Like Yosemite is to big wall climbing, Smith Rock is to sport climbing, and Indian Creek is to splitter crack climbing, Hueco is to bouldering. And Patagonia's presence at the 21st annual Hueco Rock Rodeo was the perfect excuse for me to finally make the pilgrimage to the famed bouldering mecca.
I respect and enjoy all disciplines of climbing, but, if I had to choose, I'd say bouldering is my least favorite. It just seems silly to try so hard for such small terrain gains… but mostly because I suck at it.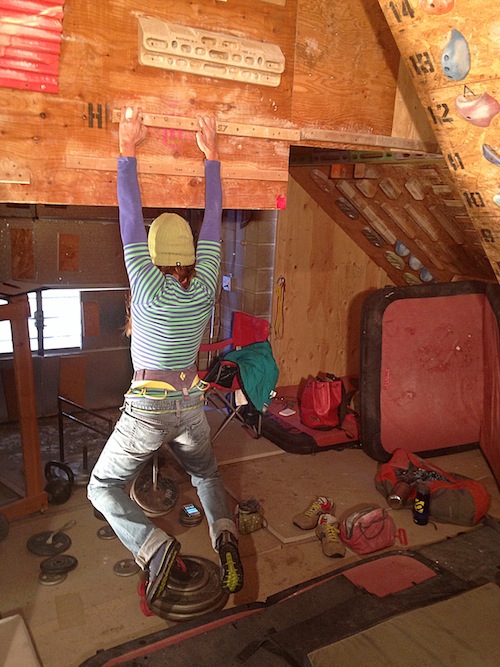 Training for not sucking. I was so intimidated by the prospect of going to Hueco and not being able to climb anything that I trained in a cold garage for the entire month of January. Part of that training was dead hangs off a campus rung with weights attached to my waist. Photo: Steve Maisch Training archives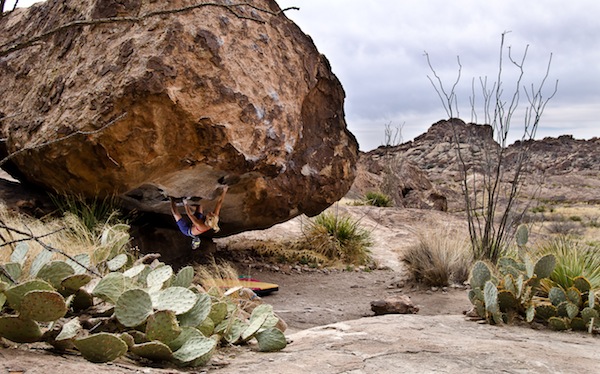 Ana Burgos surviving on Nobody Here Gets Out Alive, which is described on mountainproject.com as "The best V2 in the world." Photo: Sam Davis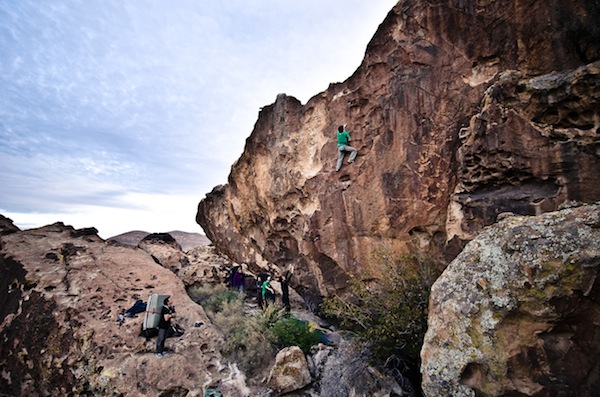 Way high in Hueco. Photo: Sam Davis
The Rock Rodeo follows a format similar to most of the grassroots climbing events I've attended (which is pretty much all of them): vendor tents, a climbing comp, slide shows, food, beer, DJ and dyno comp.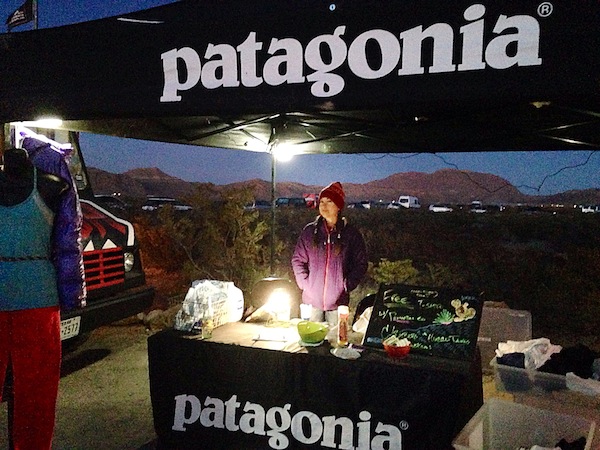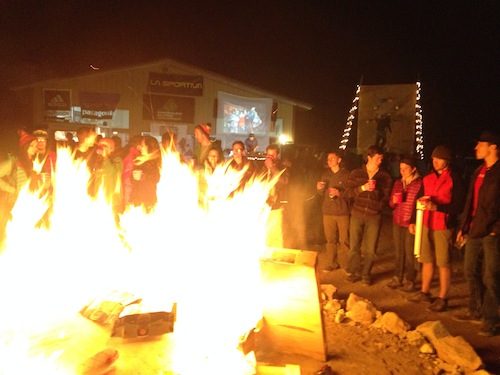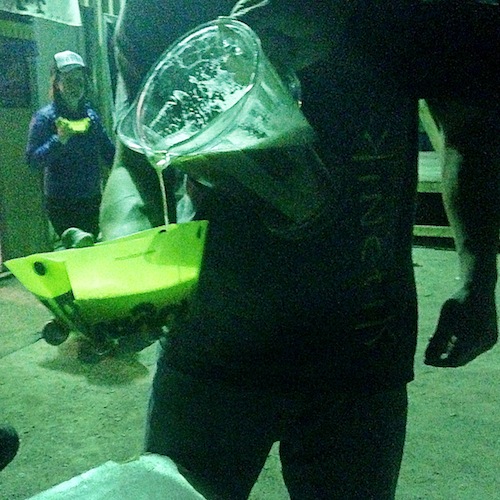 Key elements to a successful climbing event: Booth, bonfire and, of course, beer bowls. Patagonia donated over 300 reusable origami bowls which resourceful climbers used for pancakes, burritos and even beer. We also "traded" donations for T-shirts and raised $400 for The Climbers of Hueco Tanks Coalition. Photos: Justin Wood
The climbing comp was open to all ages and all levels. The fact that four different countries were represented in the top six male and female finishers in the open category of the bouldering comp illustrates the international status that Hueco holds.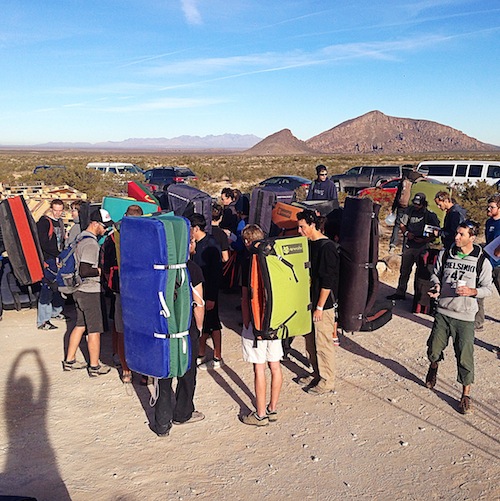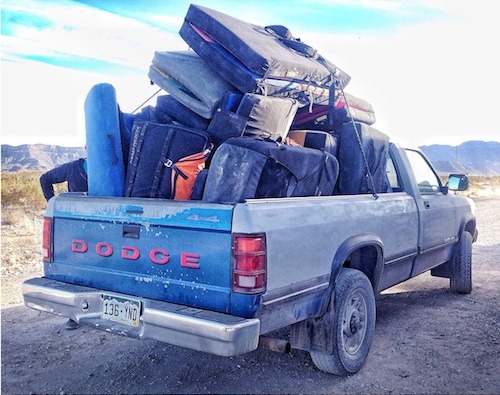 The fact that many famous climbers attended the event is great, but what we should all be most proud of is the fact that this event helps to support and sustain climbing in Hueco for future generations.
"The Hueco Rock Rodeo proudly donates proceeds to Hueco Tanks State Park and Historic Site, The Climbers of Hueco Tanks Coalition and local El Paso Youth Outreach Programs. These organizations strive to preserve The Park, our privilege to climb at the Historic Site and help the climbing community give back to the local community." –huecorodeo.com
One doesn't hear about the virtues of the climbing in Hueco without hearing about the access issues. It's a sometimes confusing and frustrating (not to mention costly) system that involves reservations, waiting, paying, waiting, rules and waiting. All things most climbers typically don't gravitate toward.
Hueco's waiting game. Photo: Justin Wood
Yet despite the restrictive policies of the Park (or maybe a phenomena as a result?), I curiously witnessed an uncharacteristic display of patience and a more harmonious coexistence with rules than I would have expected of climbers. Something I, as well as many other climbers, could stand to learn more.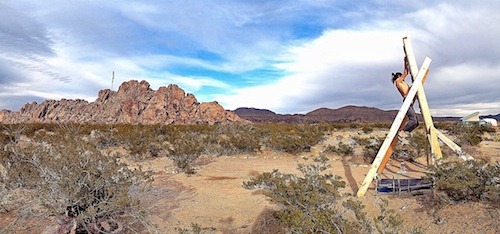 Not everyone who hangs in Hueco is a dirtbag or on a climbing vacation. Sam Davis lives, trains, and studies electrical engineering with Hueco in his backyard. Sam and his wife, Ana, let me, a complete stranger, squat (in my Mercedes Sprinter van…) on their land for two weeks. Even though I've climbed around the world for the past 20 years, and been shown the upmost hospitality, I'm still impressed when people do this merely based on the fact that I'm a fellow climber.
Does Hueco have the best bouldering in the world? Is the system f***ed? I don't know and I don't really care to argue. But what I will defend is that there unquestionably exists what is most important to me as a climber: a community. A community of climbers that live and breath Hueco, that deal day after day to spend time in a place they love, and this is what ultimately makes Hueco world class.

Hueco Rock Rodeo 2014 – Event Video! from Bearcam Media.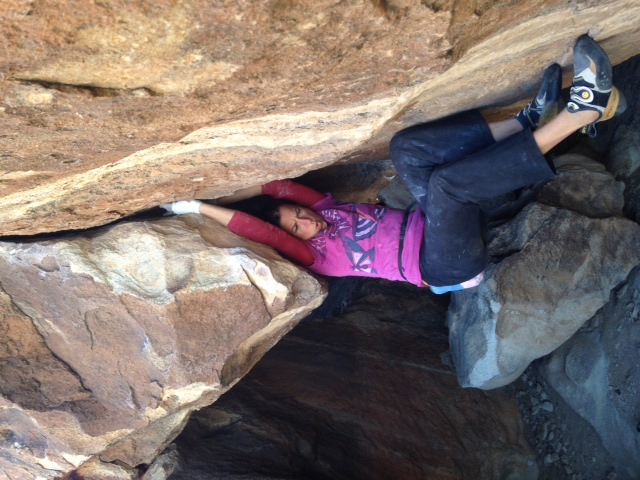 Despite professional training, the author knee-barred and hand-jammed her way around Hueco.
Blast from the past: Here's a video of Lynn Hill at Hueco Tanks in 2009, making it look way too easy.