Here Comes the Rain Again
You might have heard stories about the residents of mountain towns doing funny things from time to time. That was us today, here at Patagonia's Northern Nevada digs. Staring slack-jawed out the windows, running around yelling at each other, spinning in wild circles outside . . . Why? Well, it rained, that's why.
What's the big deal about a little rain? While parts of the country are getting drenched, others are experiencing record dry conditions. Here, we haven't seen a single drop since June 5th, when we got drenched with a full 0.05 inches of the stuff.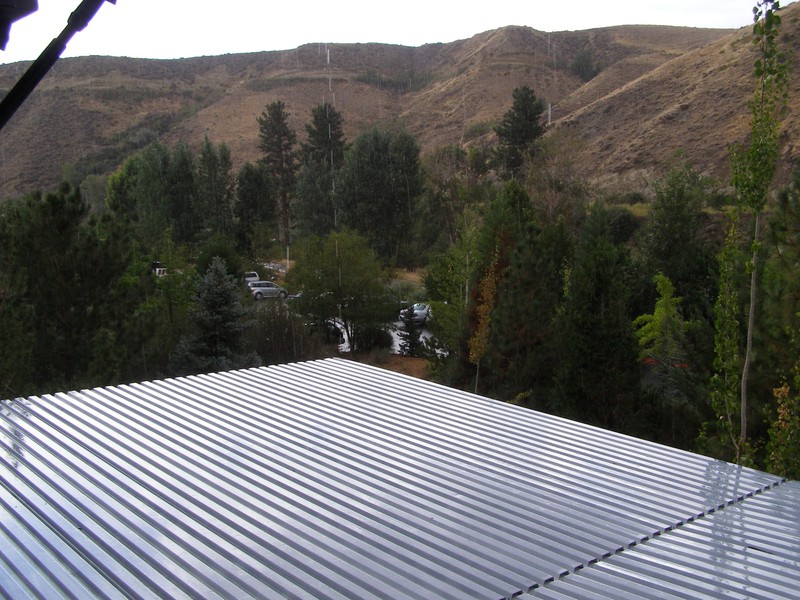 According to the National Weather Service, it's been the 7th longest dry spell in the town's history. Want to learn more about your area's climate history, or just bookmark a cool weather site? Check this site out.
[Top: What's that stuff in the sky? After three months without it, our Reno employees are pretty happy to see a little rain.
Bottom: We'll need a bit more before those hills turn green. Photos, localcrew]
For you weather geeks, this table offers a break-down of the Top 10 longest dry spells in Reno history.
INCLUSIVE DATES DAYS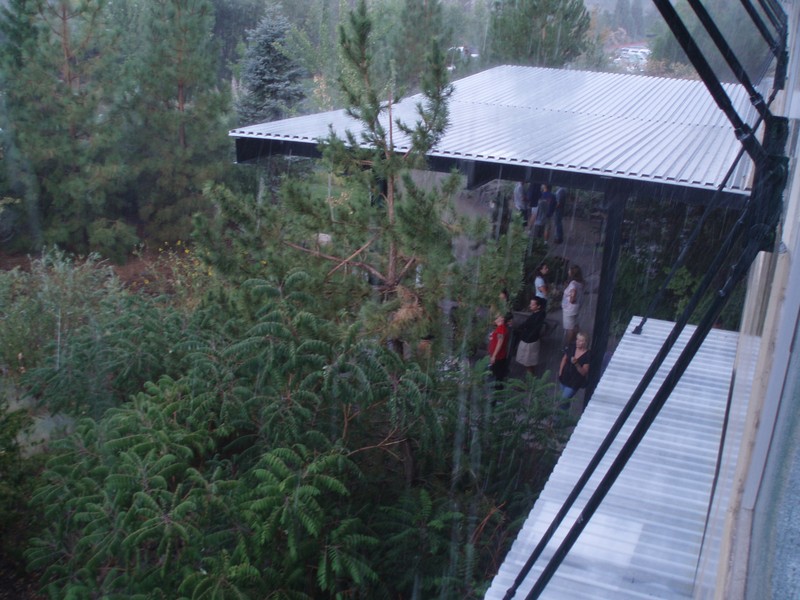 1. JULY 19 – NOV. 24, 1995 129
2. JULY 27 – NOV. 14, 1954 111
3. JUNE 21 – OCT. 3, 1993 105
4. JULY 2 – OCT. 7, 1943 98
5. JUNE 28 – SEPT. 30, 1926 95
6. MAY 29 – AUG. 28, 1919 92
7. JULY 2 – SEPT. 24, 1932 85
JUNE 6 – AUG. 29, 2007 85
9. MAY 17 – AUG. 8, 1930 84
SEPT. 19 – DEC. 11, 1959 84
[Photo, above right: Andy Mitchell]