Bike To Work Week Wrap Up 2019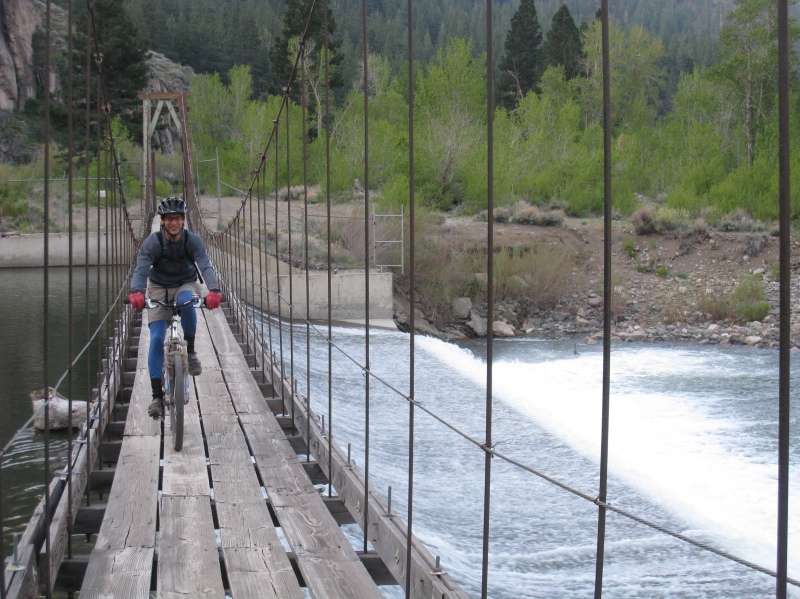 Last week's Bike-to-Work celebrations kept our dedicated team of coordinators hopping – volunteers made sure events were supplied and staffed, area business folks presented informational clinics on everything from bike tuning to trip planning and route-finding, and supporting businesses offered prizes designed to spread the word and keep the stoke alive. Employees rallied, too, with daily cycling participation hovering near the 20% mark.
In Ventura, motivated commuters staged a Critical Mass-style commute from Carpinteria to the home base in Ventura – many riders joining the pack logged well over 20 miles one way to take part in a fun, no-drop community ride culminating in a victorious arrival and delicious Riders Only breakfast. A rugged duo from our Reno Distribution Center helped set the standard for their crew with a foggy and frosty 30-mile ride through the mountains from Truckee, California, earning them a showcase spot on the local news.
Great weather, good vibes, and motivated people helped make this one of the best Bike to Work Weeks yet, but the new Goose Tracking System made a special contribution. Hit the jump to check out the results:
[Patagonia Dealer Services rep, Mark Blume is enjoying a definite transportation alternative – his 30 mile ride with fellow Pat. employee Rob Flesher followed a winding course over the river, through the woods, and along a smattering of climbers' trails – all within sight of the busy interstate that stretches clear from California to Pennsylvania.]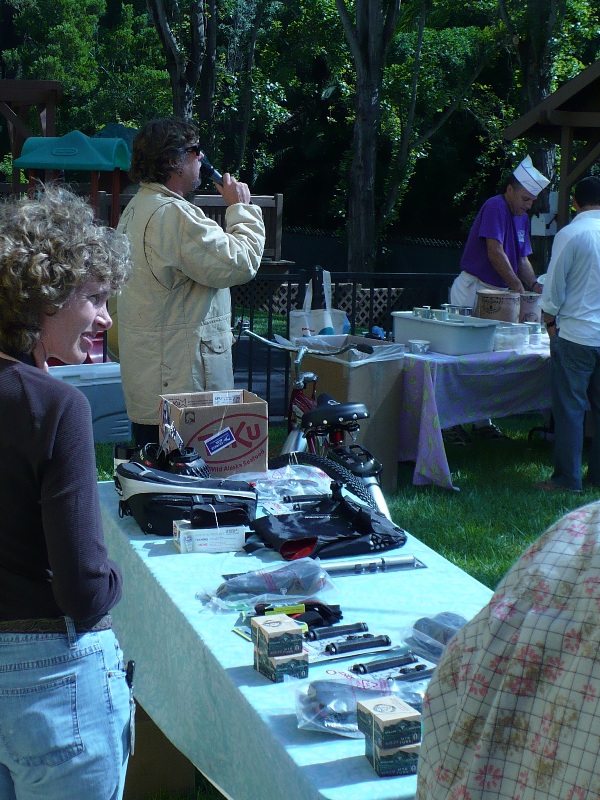 All of the raffle prizes were bike-related. Thank you Terri for organizing the prizes and thanks to all of the companies that donated prizes to the cause. Check 'em out the next time you need a new ride, new parts, some refreshment or a gift for your favorite cyclist:
New Belgium
http://www.newbelgium.com/
Dahon Bikes
http://www.dahon.com
McConnell's Ice Cream
http://www.mcconnells.com/
Honest Tea
http://honesttea.com/
LäraBar
http://www.larabar.com/
Honey Stinger
http://www.honeystinger.com/
WTB – tires, saddles & wheels
http://www.wtb.com/
Specialized
http://www.specialized.com/
Patagonia Footwear
https://www.patagonia.com/footwear
Resource Revival
http://www.resourcerevival.com/
Re-Cycled Accessories
http://www.recycledacc.com/
Flower Pedal
http://www.flowerpedal.com/
Kinetic Koffee
http://www.kinetic-koffee.com/
BicycleGifts.com
http://www.bicyclegifts.com/
Bell Helmets
http://www.bellbikehelmets.com/
Clif Bar
http://www.clifbar.com/
Odwalla
http://www.odwalla.com/
Ben & Jerry's
http://www.benjerry.com/
Reno Bike Project
http://www.renobikeproject.com/
Kiss My Face
http://www.kissmyface.com/
Open Air Bicycles
http://openairbicycles.com/
Bern Unlimited
http://www.bernunlimited.com/
GU Sports
http://www.guenergy.com/
Bontrager
http://bontrager.com/
Trek
http://www.trekbikes.com/us/en/
Big Agnes
http://www.bigagnes.com/
Blue Seventy
http://www.blueseventy.com/
A special thanks to all of the volunteers on the Reno BTWW committee who helped make this year's events happen: Lloyd Stradley, Derek Smitherman, Alli Charchallis, Jan Fisher, Kevin Lyons, Meghan Sural, Robb Wolf, Nick Ogden, Jeremy Creighton, Megan Sells, Carlos Ayala, Chia Snyder, Kim Jardine's Reiley (not to mention the BTWW maestr-ess herself, Kim Jardine), Chris Carroll, and Team Soda.
Thanks as well to the Ventura BTWW committee for all their efforts: Alex Yanez, Alison Coon, Allisan Pettitt, Brett Krasniewicz, John Mirk, Lisa Myers (lead organizer), Maggy Wages, Maile Schulbach, Ryan Thompson, Stephanie Paralitici, Steve Richardson, Terri Laine, Whintes Brice and Chipper Bro.
That does it for another year of Bike to Work Week coverage but itcertainly doesn't mean the end of biking to work. Every week is bike towork week folks. It's up to you to make it happen.