Listen to "Bedtime Stories for Wanderers" Dirtbag Diaries Podcast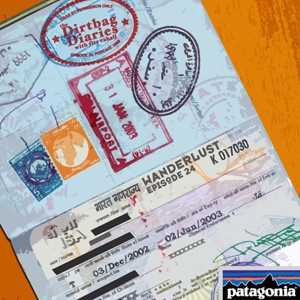 Are you resolved to travel more in 2009? Today's Dirtbag Diaries podcast is all the inspiration you'll need to keep your promise for the New Year. Show host Fitz Cahall sets the stage:
If stories are the currency of travel, then writer Ryan Nickum is a very wealthy man. By the time he turned 30, Nickum's passport was chock full of the brightly colored patchwork of entry and exit stamps from dozens of distant countries. He was consumed by a desire to travel and haunted by the inability to sit still. The gaps in his resume developed into oceans between jobs. Cynicism grew. The overwhelming urge to quit the job and pack a bag sprang up every six months like a song that would not leave his ears. With his career stalling and idealism flat lining, Nickum looked into his past to search for the seed of the travel affliction. There was only one person to blame — his father.

What makes the traveler's feet restless? Is it nature or nurture? Writer Ryan Nickum presents Bedtime Stories for Wanderers.

Listen to Bedtime Stories for Wanderers (mp3 – 28:56 – right-click to download)
Fitz is always looking for great stories to feature on the podcast. Ifyou're a climber, skier, surfer, activist or anybody who can't getenough of being outside, consider sharing your story at www.dirtbagdiaries.com.
Extra groovy passport graphic by Walker Cahall.