The Patagonia Encapsil Down Belay Parka: An Origin Story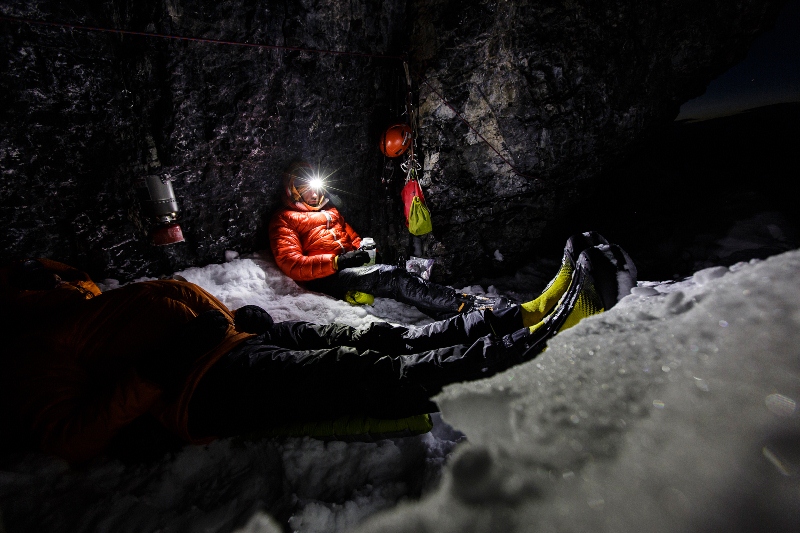 Editor's note: The creation of our new Encapsil™ Down Belay Parka is a big deal for all of us at Patagonia. In the midst of getting everything ready for launch, we asked our friend Ethan Stewart to tell the story of how Encapsil down and the parka came to be. Though he handled the writing like the professional news reporter that he is, it should be said that we requested this piece.
At first blush, the big "wow" factor of the Encapsil Down Belay Parka is, of course, the insulation, Patagonia's proprietary take on water-resistant down. There has been an industry wide race in the past year to get water-resistant down products available for mass consumption. The idea of making down clusters impervious to their historic Kryptonite of moisture has been a Holy Grail of sorts for outdoor garment manufacturers for quite some time. And, while other companies have managed to plant their water-resistant-down flags first, none have been able to do what Encapsil down has achieved.
"This is an absolute game changer. It's not just a small tech evolution," Patagonia's Alpine Line Manager Jenna Johnson said with a smile on her face, "I mean, when GORE-TEX® fabrics first came out is probably the last time something did this for the marketplace."
Above: Patagonia ambassadors Dylan Johnson (foreground) and Josh Wharton (wearing headlamp and Encapsil Down Belay Parka) take a chilly breather halfway up the north face of Mount Temple. Canada. Photo: Mikey Schaefer
Encapsil down achieves its water-resistant qualities via a relatively benign silicon-based plasma-bonding process as opposed to the fluorocarbon-based wash-in techniques being used by competitors. And thanks to the ways that feather electrons partner up with certain electrons from the plasma blend, the treated down feathers actually becomes loftier. A wonderful side effect of the chemistry and plasma process, this unique benefit not only solves the challenge of how to make down more functional in wet weather it ends up boosting the fill power of the feathers well beyond their original levels – 800-fill-power down becomes 1000-fill-power down after the Encapsil treatment. The result: fewer feathers are needed to achieve equal warmth ratings and warmer garments are able to be built with less overall weight. "It's the fill power and the water repellency together that make this such a dream come true," says Johnson. "These are keys that open the door to so many new possibilities we were never able to consider before."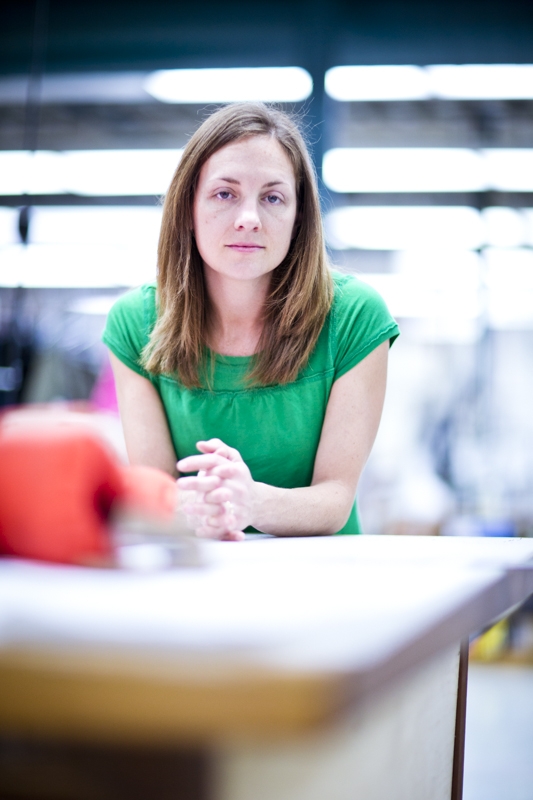 All of this, of course, begs the question of how? And, while the development of the parka was certainly a long stewing team effort, there is perhaps no person with more time invested than Randy Harward. Technically speaking, Harward is a botanist and plant physiologist by trade but for the better part of three decades he has served as Patagonia's Quality Director and, more recently, has become the company's Head of Advanced Research and Development. Located on the Ventura campus, this outfit of big thinkers is housed in a space known informally as "the Forge" – a namesake that is a nod to the now storied blacksmith shop in which Yvon Chouinard tirelessly worked to produce functional, durable, and streamlined climbing gear. As Harward puts it, they "pursue pure function and try to get as close to perfection as we can."
And while the Encapsil Down Belay Parka is one of the first products to be born out of the Forge, its origin story predates the group by several years. "It was at least eight years ago when we were talking about how we could make a down that you would want to bring on an expedition type of trip. Something that would be water resistant but still have the warmth-to-weight ratio and compressibility that makes down so superior," reminisced Harward before adding with a laugh. "Turns out it is really difficult… I think this is probably the highest level R&D this company has ever done before."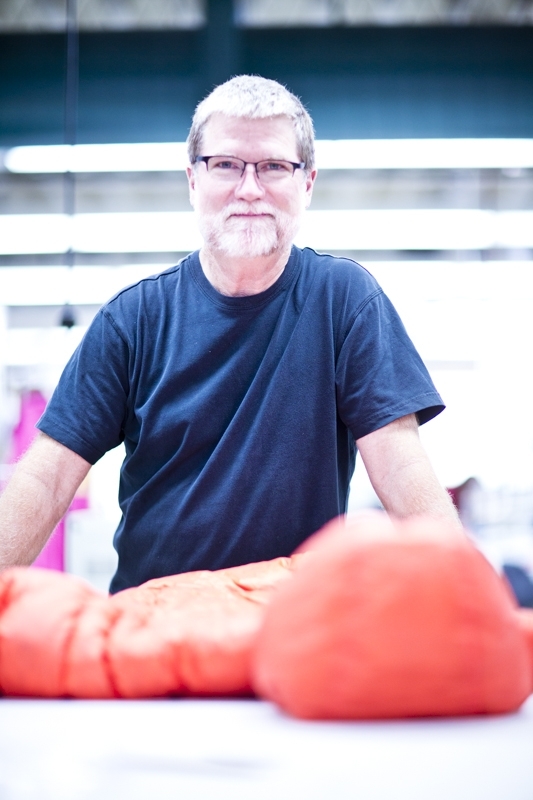 The idea remained just that for a number of years as preliminary efforts to bond any sort of "water-proofing" agent to down always collapsed under the weight of too much glue and thus loss of loft. A first breakthrough came about five years ago when Harward and company had the idea to ditch traditional bonding agents altogether and try and attach the water repelling element directly to the feathers.
Plasma, which is essentially an agitated or heated gas but is also considered the fourth state of matter that often proves quite adept at bonding, or "deposition" as scientists call it, was the obvious candidate for this new approach. How exactly they would get there was still very much in question. It was, as Harward says, "an entirely new idea." The sheer number of variables involved was reason enough to give up before even trying – from what type plasma would you use and what would that specific chemistry look like to what level would you agitate it to achieve optimum and durable bonding to what density of down would work best, were just a few of the things that had to be considered.
Then there was the issue of finding a university or company with the experience and equipment (think semi-conductor) necessary to take on such a cutting edge project. It wasn't easy but, after finally partnering with Aeonclad, a surface coating and plasma expert out of Austin, Texas, literally thousands of trial and error tests got under way, the bulk of which have come in the past three years alone.
Long story short, the end result is Encapsil down, a water-resistant and truly lightweight insulation that is achieved via a process that, according to Harward, uses less energy than is needed to fire up a hair dryer and is made possible by a simple plasma chemistry that has not much more than silicon in it. To treat 1,000 pounds of down, less than one half gallon of plasma is needed. "It is remarkable really," explains Harward. "It is truly a very sparse amount of gas. And, environmentally speaking, it is pretty cool too – it is quite innocuous."
Perhaps the only downside to the new and improved feathers is the fact that annual cleaning by a professional CO2 cleaning service is required to maintain their performance levels – a less than ideal scenario which Patagonia fully acknowledges and, in turn, pledges to help ameliorate as part of your purchase. All you need to do is send your jacket back during the off season and Patagonia will handle – and pick up the tab – on the cleaning.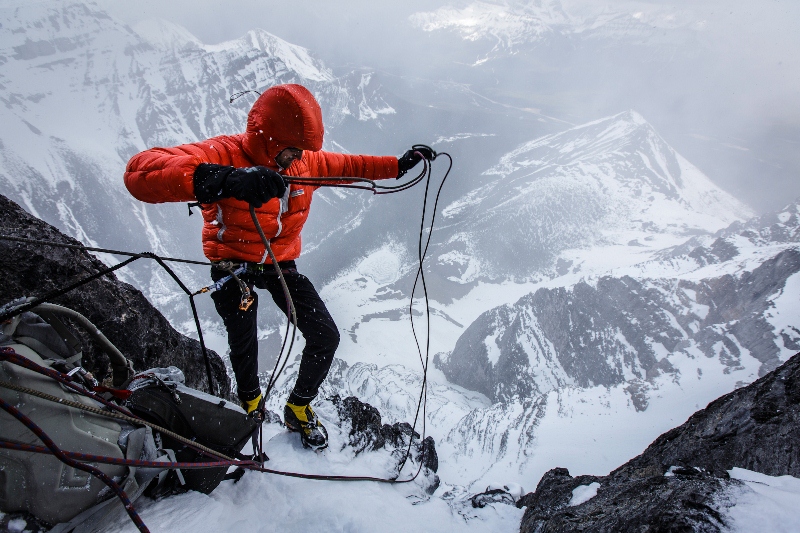 As for the big-picture plans for Encapsil down, according to Johnson and Harward, it will not be forever limited to belay parkas. In fact, plans are already in the works to roll it out to other parts of the Alpine line in the seasons ahead. "We fully acknowledge that this [first product] is a very specific garment with a very specific customer in mind," answered Johnson when asked about the future of the new down. "That being said, I can't wait to get it into the rest of the line. It is going to be fun to see what we can do with it."
Harward added, "We will use it wherever it makes sense and wherever it solves a problem." To that end, the process by which Encapsil down is produced remains a work in progress, specifically the batch sizes of down to be treated and the amount of time it takes to properly bond the plasma and the feathers. However, those challenges, which were part of the reason why only 1,000 Encapsil Down Belay Parkas were made for launch, have by and large been remedied in recent months. For example, two years ago it took a month to produce enough Encapsil down for just one jacket. This was improved upon last year to a month or two for a 1,000 pound batch of feathers, essentially paving the way for proper production of the parka. In the time since, the cost and production time for Encapsil down is "getting real close" to normal down says Harward. "There is still a lot of R&D left to do but we are definitely on our way. It's all about getting every aspect of the production cycle and the product as close to perfect as possible."
Interestingly enough, as impressive as Encapsil down is, spend even a few minutes talking with Harward and Johnson, or anyone involved with the new Down Belay Parka's development, and you realize that the special feathers on the inside are only half of the story.
Eschewing what many would consider good business sense, Johnson made the decision to not rush their pioneering product to market and potentially short circuit their years of hard work with last-minute, profit-driven haste. Instead, they circled the wagons and, as Johnson describes, "tried to figure out where this technology would be most meaningful and who would get the most benefits out of it." After some internal back and forth, the decision was made to deploy the down into an alpine belay parka, a no brainer really when you consider who truly needs unparalleled light weight and water-resistant warmth. That go-slow call was made nearly 18 months ago and kicked off a Forge-led garment design and development process.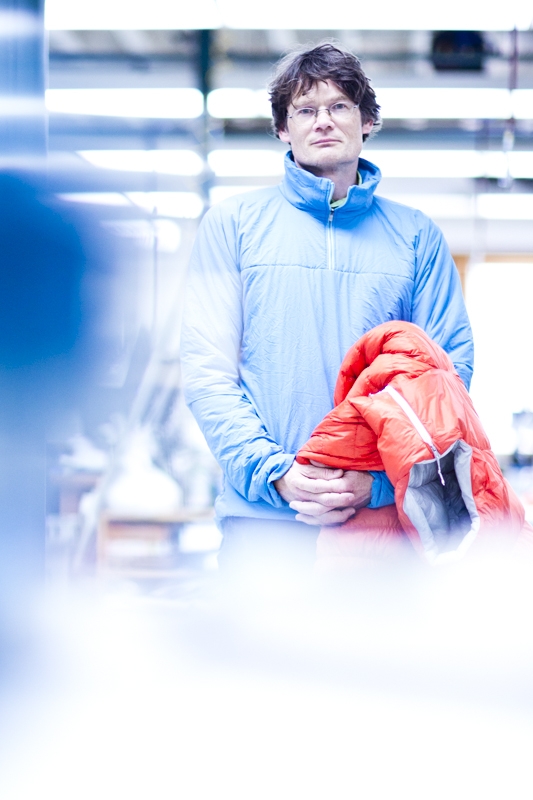 "The mission from the very beginning was to build the very best product we could, bar none. No real constraints and no real timelines," explains Casey Shaw, one of the Product Engineers that works in the Forge. "We had this amazing piece of art (the Encapsil down) and now we had to build the right museum to showcase it in." And so, following a self-imposed motto of "no cheats," a ground-up design process began, from basic construction and sewing techniques all the way to the one-of-a-kind Patagonia label that would be attached to the finished product. "I personally don't believe there is anything [in the parka world] that comes close to the level of detail on the Encapsil Down Belay Parka. This stuff just doesn't happen. It's crazy really," says Shaw.
Perhaps the biggest design accomplishment of the jacket is its 100% independently baffled construction. That is to say, at no place on the entire parka does a single stitch extend from the exterior shell all the way through to the inside lining. This guarantees that none of those specially treated feathers are going to shift to some place that they shouldn't and thus compromise the jacket's uniformity of insulation.
The functional improvements continue from there: double draft tubes bookend the main zipper, large front pockets (cut big enough to fit gloved hands) are positioned above the harness line, carefully split baffles around the pockets and zippers maintain uniformity of fill without adding extra bulk, meticulously laid out baffles of varying widths running through traditional compression areas (i.e. under your arms and around your shoulders) ensure equal warmth everywhere, a micro snow skirt with hideaway drawcord seals the waistline, inside stash pockets positioned on the side panels as opposed to industry standard of up front placement, and a hood that fits snug with or without a helmet.
The design crew also considered what not to include. There is no fuzzy fleece lining in the pockets or at the top of the front zipper. "That stuff may feel nice at first but it is just a sponge for moisture and ends up hurting you in the long run in real alpine conditions," says Shaw, who has more than three decades of serious climbing experience to his credit. Then there is the omission of a split end front zipper, something which would traditionally be found on a belay parka so as to allow access to your harness while keeping most of your jacket zipped up. The double-ender was left out because they are more likely to break and because the slim profile of the Encapsil Parka allows it to more easily be tucked inside of a harness and rope set-up. "I'm sure we are going hear about that," says Shaw. "Some people feel really strongly about those zippers."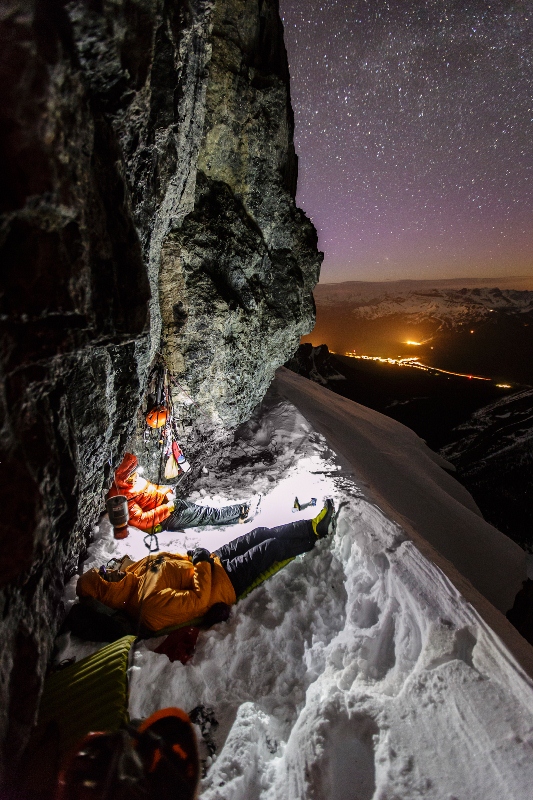 All told, the jacket went through dozens of mock-ups in each detail stage and three entirely different versions of "finished" coat before the final product was settled upon just a few months ago, with virtually every step of the process getting crucial field testing by Patagonia climbing ambassadors in places like Pakistan, Canada and the Andes.
"A huge amount of this was empirical and evolutionary. It [the parka] is just a testament to that process and commitment to it every step of the way by our team and our climbers. There isn't a single piece of fluff in it," said Shaw, his hands proudly holding the fruits of his labor in the late winter sun of Southern California just a few steps from the Forge. Looking at the final product, it's easy to forget how much work the team put into it, the innovation and hyper attention to detail all but disappearing into an aesthetic that is perhaps best described as classic. His own gaze falling on the jacket, Shaw adds tellingly, "And it is just beautiful too."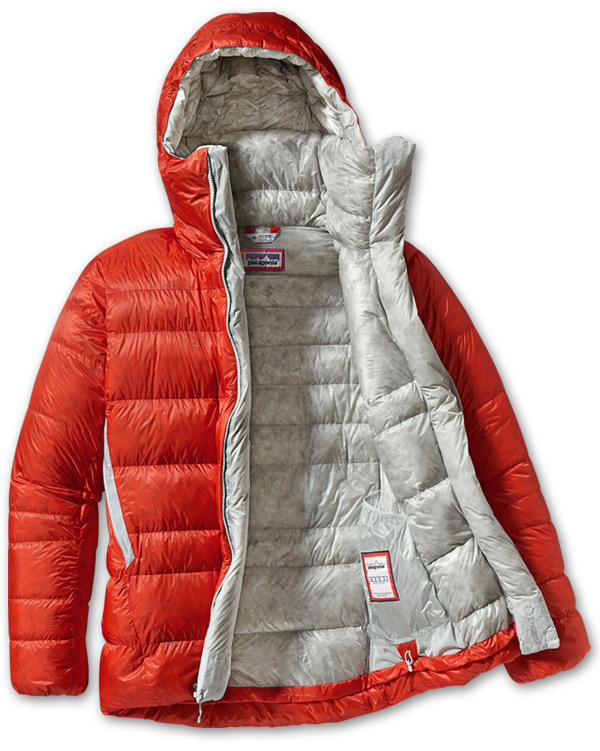 This article was commissioned by Patagonia.