Listen to "The Shorts: Penance" Dirtbag Diaries Podcast Episode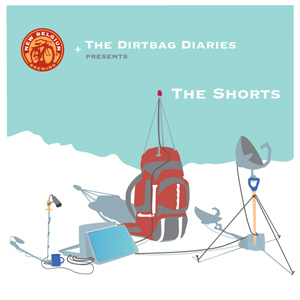 Do as I say, not as I've done. It's the central paradox of many father-son relationships. We strive to learn from our mistakes and grow throughout our lives.  We want to see our hard earned wisdom reflected to others. After road racing bicycles for seven years, and pushing his youthful limits of bravery and luck, Gary Visser settled into life in South Carolina. He discovered a new passion in the salt water marshes, raised a family, and taught his son, Garrett, to fly fish. As Garrett prepares to leave for college, Gary appreciates that letting go, much like his parents did more than 30 years ago, is harder than one might think. Happy Father's Day.

Listen to "The Shorts–Penance"
(mp3 – right-click to download)
Visit dirtbagdiaries.com to hear the music from "Penance" or download past episodes from the podcast. You can subscribe to the show via iTunes and RSS, or connect with like-minded listeners on Facebook and Twitter.