Listen to "You Are Not Alone" Dirtbag Diaries Pocast Episode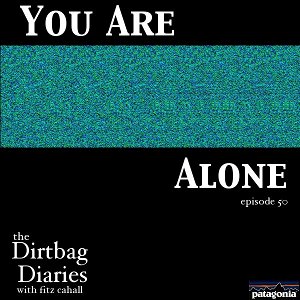 Thank you to the entire Dirtbag Diaries community for all of your support and for helping the show recently surpass one million downloads. Here's Fitz to tell you about today's new episode.
How do you start to see the complex relationships that make up a community? The first time I sat around a climber's campfire at 19, I could sense that though our lives were superficially different with jobs and responsibilities, something greater connected those gathered around the fire. It was the first time I felt a sense of belonging. Since then, my community has grown, and encompasses just about anyone who understands dawn light and type-three fun. But getting into the spider-webbing network can be difficult even if you know it's there. Today, we present two stories from women — one a climber and one a creator — about the moment when the random became connected at a time when it mattered most. Gather 'round.
Listen to "You Are Not Alone"
(30:38 – right-click to download MP3)
Make the jump to watch the trailer for 23 Feet, Allie Bombach's film about "people who make the conscious choice to live simply in order to pursue their outdoor passions."
[23 Feet Trailer from Allie Bombach on Vimeo.]
Visit dirtbagdiaries.com for links to download the music from "You Are Not Alone" or to download past episodes from the podcast. You can subscribe to the show via iTunes and RSS, or connect with the Dirtbag Diaries community on Facebook and Twitter.