Rios Libres: Moving Like a Feather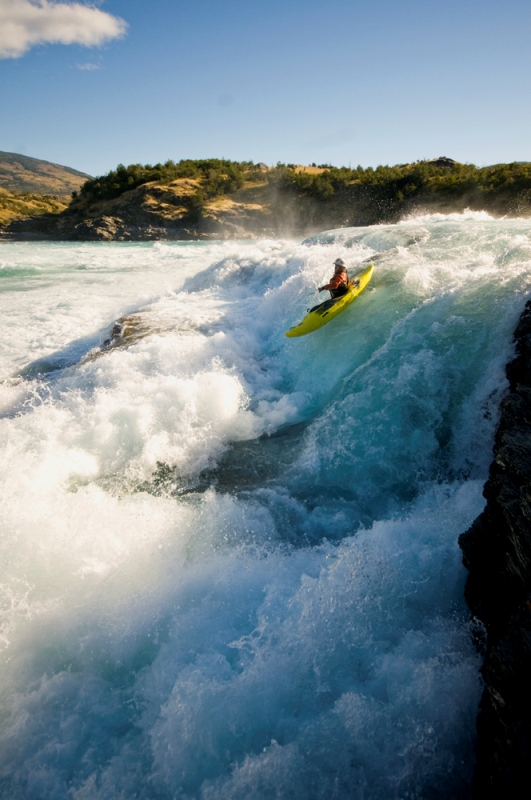 We've just received some fresh correspondence from the Rios Libres team with their latest progress. Their first post (featured on TCL Monday, March 8) got the journey started. Today's post shares a first taste of the wild, vibrant waters of the Río Baker, where it meets the Neff. Stay tuned for next week's update from the Neff Glacier, headwaters of the Baker. From here, the team will trace the path of the Baker from source to sea.
_______________________________


Moving Like a Feather (a report from Craig Childs)
The Río Baker is the color of topaz with the visible depth of sapphire.

Entering one of its gorges, a smooth, ceramic lip of water crashes into malestrom. Kayaks flash through like swift, tiny birds. Feeling this wild tumult, you can understand why one might want this kind of power. You would be a god to have this under your control.

Throw a switch and the raw, terrifying force of nature crimps down into cables and transformers – becoming the hum of millions of refrigerators across South America.

Every time you walk into a room and turn on the lights, every familiar tone of an Apple computer coming awake carries a grain of river, a hundredth of a kilowatt of what groups like NRDC and Patagonia Sin Represas wants you to think is sacred.

Kayaks take the run, skating across the water, airborne for moments. This is how you do it without taming the river, without conquering or consuming its power. You become a feather on a current and suddenly the river's power is at your fingertips.
[Timmy O'Neill drops into the Class V confluence of the Río Baker and the Neff River. Photo: James Q Martin]