Product Testing: Climbing Lovers' and Beating the Heat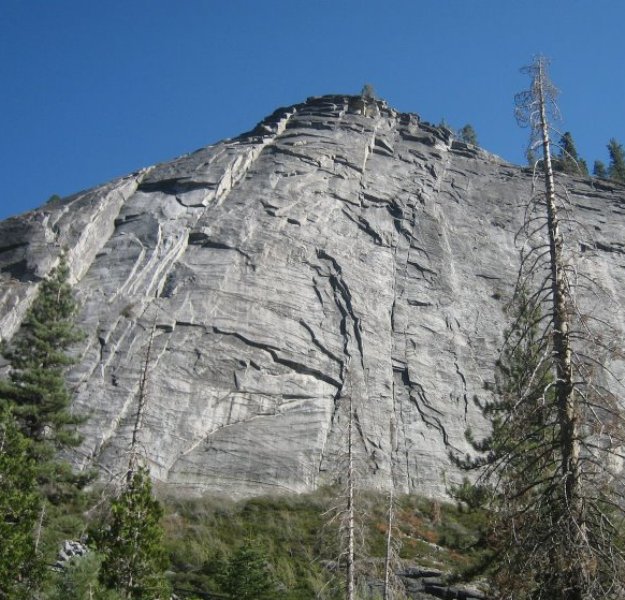 We test our gear on a variety of levels. Our athletes and ambassadors are responsible for putting the latest designs and fabrics through the paces before we'll add a new product to our lineup. But just because something reaches our shelves doesn't mean testing is over. Once a new item shows up in our catalogs, our Customer Service staff gets busy ground-truthing the latest offerings. They know the questions our customers will be asking, and turn that attention to our gear.
__________________________________________________________________________
Product Report  – The outfit: Long-Sleeved Runshade™ Top, Active Classic Boxers, and Sender Shorts
Activity: Multi-pitch trad climbing, Lovers' Leap, CA
Tested by: Peter Harvey, Patagonia Mail Order Customer Service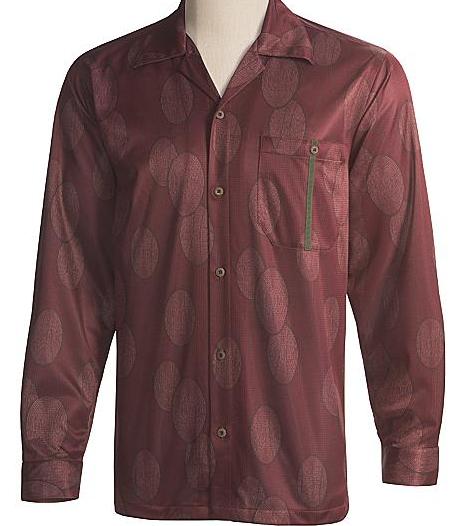 So I took a field day last Friday to go climb down at Lovers' Leap with Meghan and give her a little intro to multi-pitch trad climbing. We had climbed before over at River Rock, but this would be her first time off the deck and a good early-season warm up for me. I caught up with Meghan and made the drive down to The Leap with the obligatory stop to get coffee. Highs were expected in the 70s but I think we got into the high 70s in the sun.
I wore a pair of the Sender Shorts, part of the climbing-inspired Lifestyle line, and an old Inyo Shirt (Spring '05, I would guess). These shirts were always a little "disco" for my tastes, but I think they are incredibly comfortable and manage moisture very well.
A button-down collared climbing shirt? Really? Part of the Core Climbing Line, or as I refer to it part of the Coffee and Croissant line (Look at the old Rhythm logo and tell me you do not see an abstract coffee mug, plate and Danish.). Anyway, a great traveling outfit finished off with SW/ Active Classic Boxers.
Once at the Leap I changed into the new Long-Sleeved Runshade Top. I got burned bad at the Reno Riverfest, so I was counting on the 30+ UPF to keep me out of the sun and comfortable. It turned out we had a handy comparison, as I wore the Runshade™ Top and Meghan wore a super- cute tank to climb in. I was comfortable and no burn and well, Meghan, she is red.
The Runshade Top was comfortable and breathed well thanks to the fabric and the super-long front zipper. The sleeves are stretchy enough to be able to slide up for a little jamming and remain comfortable unlike the Capilene™ I have used. I suspect the top may suffer from the fabric picking that most of our Velocity/ Endurance line has in the past, as after just 2 days I do have some pulls. The fabric at the shoulders makes carrying a rack or pack very comfortable and may extend the shirt's life.
The Sender Shorts are super comfortable, but I found the legs are just too big and hence, too much fabric to wear in a climbing harness. I think they will be good for lawn croquet tournaments or weekend hanging out, but they will not make it back to the rocks with me.
The boxers were, as always, comfortable. We happened to make them in a pattern that we used back in 86 in an A/C® print shirt, so I now have a "Family Affair" pajama set that will never be seen. Several customers have said we should make matching top and bottoms in Capilene 1 for summer PJs, but after seeing the outfit you would agree that that may not be such a good idea.
The climbing went well, although I forgot the guide book so I went off of memory and my memory was not that good. There are new pitches that can be done on the Hogsback that make the climbing a little adventurous and run-out. We did 4 short pitches so that we could keep in eyesight and contact. Except for a little pain in Meghan's too-tight shoes, I think we both had fun. We will see if she ever climbs with me again, so time will tell how it really went.