Product Testing: Airius Short-Sleeve, Sageburner Shorts and Capilene LW Endurance Ankle Sock
We test our gear on a variety of levels. Our athletes and ambassadors are responsible for putting the latest designs and fabrics through the paces before we'll add a new product to our lineup. But just because something reaches our shelves doesn't mean testing is over. Once a new item shows up in our catalogs, our Customer Service staff gets busy ground-truthing the latest offerings. They know the questions our customers will be asking, and turn that attention to our gear.
__________________________________________________________________________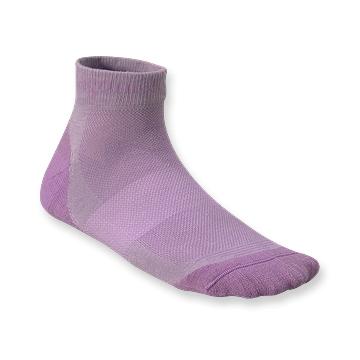 Product Report  – The outfit: Airius Short-Sleeve, Sageburner Shorts* and Lightweight Endurance Ankle Socks
Activity: Running (20 miles). Elev. = 5500′ | Temp = 65-70 | Humidity = desert
Tested by: Adam Bradley (aka: ¡El Monstro!), Patagonia.com Customer Service
On a Friday morning in early June, I set off for a run along the Truckee River. I wore my Airius T-shirt, Sage Burner Shorts and Lightweight Endurance Ankle Socks. I was perfectly happy running in the cool early morning breeze, since one of my favorite things about Airius is that it allows breeze to come thru the fabric so readily. The shorts have such a short inseam I hardly noticed those either.  Of course my trusty socks which I have logged many a mile in performed well too.  Only 2 blisters, which where more from breaking in new shoes.
Ed Note: This item has been discontinued. Patagonia Ultra-Marathon athletes recommend W's Long-Haul Runners as a substitute for the Sage Burners.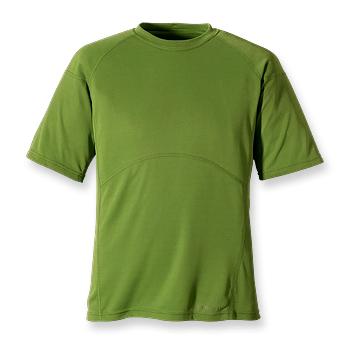 The Airius T-shirt is cut well for running. I like the fast-forward cut of the shirt as it lends itself well to active endeavors. The fabric's overall feel is really nice against my skin and even when working hard, it never feels damp. The only down-side of this shirt comes more from using it with backpacks. On long hikes, the numerous seams on the shoulders ravage my skin for 3 weeks or so until the skin toughens up, then I am good to go. I kind of miss the first editions of the Airius shirts, which had no seams on the shoulders.
The Sage Burners I am still trying to get a handle on. The fabric is nice and the short inseam is nice for running. The little pocket in back held my key well. The waist, however, had a tendency to migrate off my hips even when tied. I am not sure whether these are sized differently than my Ultra Shorts. I still liked the Sage Burners though, and will definitely use them for long runs again.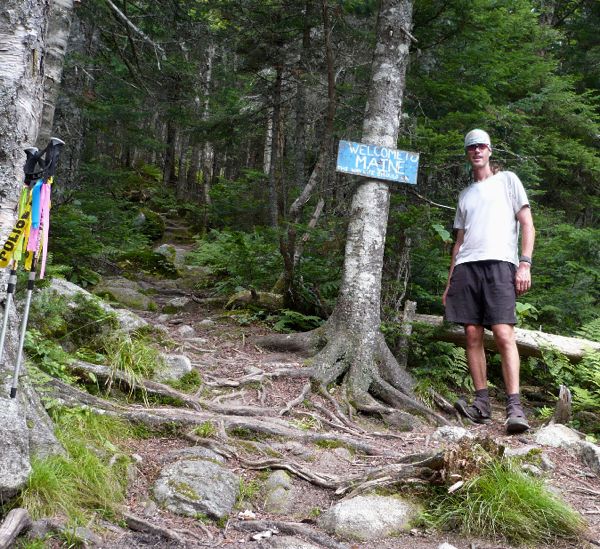 The Lightweight Endurance Ankle Socks performed superbly. I have logged thousands of miles in these socks in a variety of environments and they have always performed well. [Ed Note: "Thousands of miles" is not a turn-of-phrase here. In the past three years, Adam has completed the PCT and AT, as well as set a new speed record on the Arizona Trail. Check out his trail journals.] They are thin, which is awesome as they dry fast.  Minimal seams mean no chafed toes and the fit is awesome. The size must be off on these as I am a size 14 and I wear a size Large. If I had on the suggested size XL, the heel cup would be up at my Achilles tendon. The socks give up the ghost at about the 700-mile mark, usually with the seam below my ankle bone going first. That seems early for some of our customers, but that is reasonable for me.
Life-span aside, I really like the fabric. It is warm when necessary, dries fast when wet, is easy to hand wash, and is really good to my feet day in and day out. I have had to stay on top of the name revisions over the past few years so that I may get the same fabric. Back in Fall 2004 these where the Capilene LW Endurance Ankle Socks, and in 2006 they where still the Capilene LW Endurance Ankle Socks, but with the wool content down to 40% from 62%. Now in 2008, they are the Lightweight Endurance Ankle Sock. How our customers are able to track these changes to names and content I don't know. I am happy I have a workbook.
It was hot running both out and back along the Truckee. Up on the ditch and through Caughlin Ranch it was breezy. I was amazed that throughout the whole route I stayed dry. That is a real testament to how well the Airius wicks and moves moisture. I know many folks complain about the fabric snagging. I just snag away, as I never purchased the shirt for its looks. I would rather have a shirt that breathes well in a variety of climates than a garment that is snag-proof.
Above: Adam, rocking the Airius Shirt on his 2007 speed-hike of the Appalachian Trail. Photo: Adam Bradley