In contrast to the mountains of Chamonix, but in a similar vein of easy access, I recently headed north to a beautiful spot in Wyoming called Ten Sleep. I took a few notes: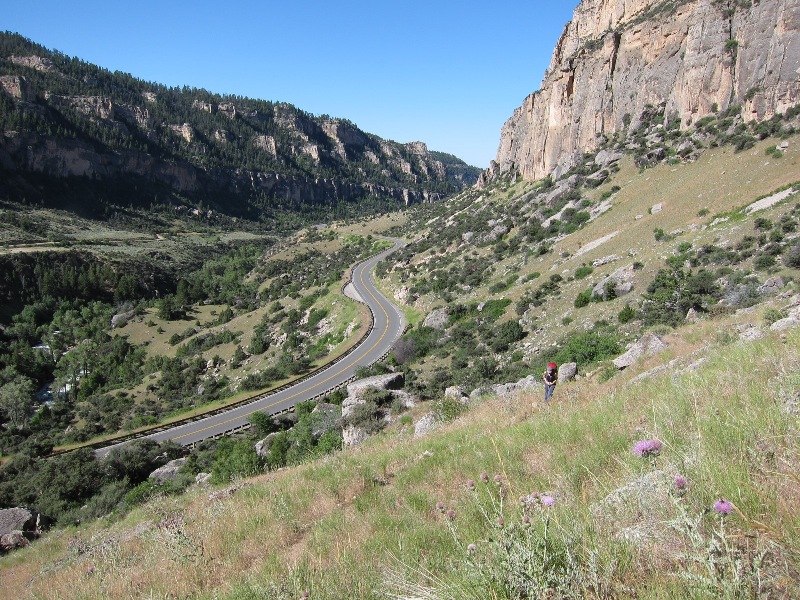 • The official name is Ten Sleep. I thought my illiterate friends who pronounce it plural ("Ten Sleeps") were mere simpletons. I have, however, learned that the name relates to travel distances expressed by Native Americans. Like it's ten nights' sleep from the nearest place (presumably the nearest climbing area). So I'm told. This distance thing must have been before cars got fast, because it's not that far from other climbing areas. Of course I didn't follow-up on any of this, so I still insist that it's "Ten Sleep." One letter? Sure, but standards matter. This is not 'Nam, there are rules here.
• Just outside the town of Ten Sleep (note the lack of "s" at the end) is Brokeback Road, which, being the astute literary type, made me wonder if this is where Wyoming writer Annie Proulx got the title for her superb short story (later made into an Academy Award-winning film), Brokeback Mountain. But then I noticed that, unlike the story and the film, the road outside of town is actually Brokenback Road (note the "n" in the middle). But it's just one letter – whatever. Ten Sleep, why can't I quit you?!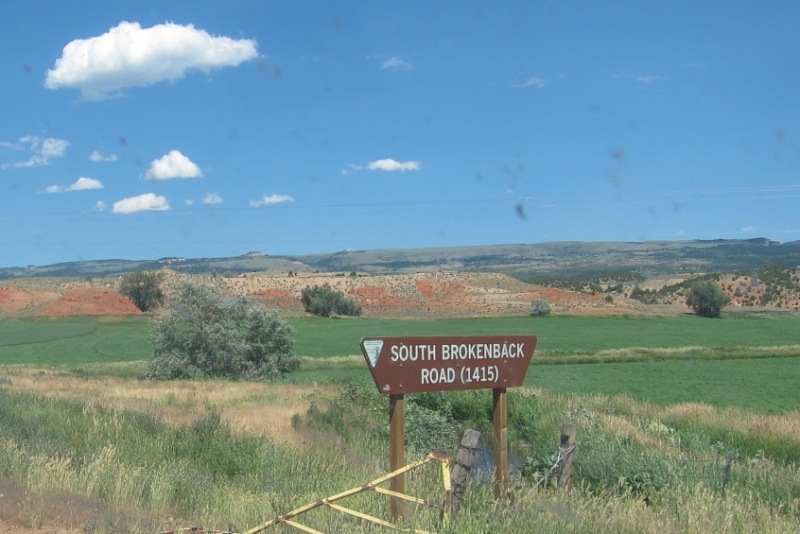 The sign that had our literary genius wondering about inspiration for titles. Photo: Kelly Cordes
• It's pretty much all closely bolted sports climbin' there. Yank my "hard-guy trad-man" membership card, but it's fun and the movement and safe falls help my climbing. I don't, however, see much steep, pocketed limestone in my future. Or, more specifically, in my shoulder's future – scares me just a little, and with my beater-body I'm picking and choosing my battles.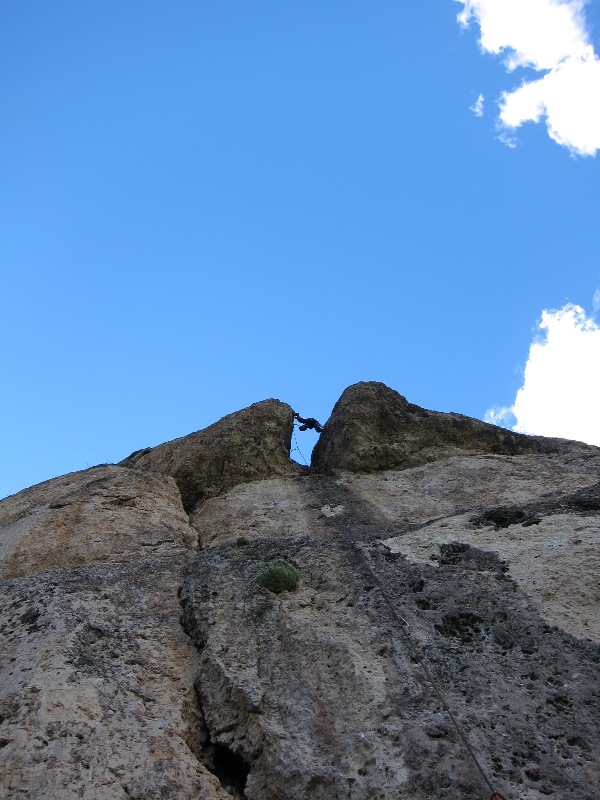 Katy Klutznick climbing in Ten Sleep. Photo: Kelly Cordes
• Regarding said "hard-guy trad-man" reference above, it's so confusing. I mean, learning to climb without a bunch of junk clipped to my harness? It's an adjustment, but I finally got the memo. Unlike this guy:
Not staged. Photo: Kelly Cordes
• There's not much in the town of Ten Sleep, population 304, though they have a great little coffee shop, the 2nd Street Bakery and Coffeehouse. It's on 2nd Street and has a nice atmosphere, great coffee, and old-school Johnny Cash was playing when we walked in. What's not to like? The gal behind the counter told me that they get a lot of climbers, though she said, with some bemusement, that the climbers mostly seem to like the free WiFi. (We all need to edit and upload the latest videos of ourselves sending the sickgnar…) As an aside, she mentioned that last year a climber even brought his own coffee and sat and used the WiFi all day. Note to climbers: there's a difference between being a low-budget dirtbag, and being a full-on scumbag. If you can't afford coffee, fine, but at least have the decency to sit your ass outside to poach the WiFi. Geez.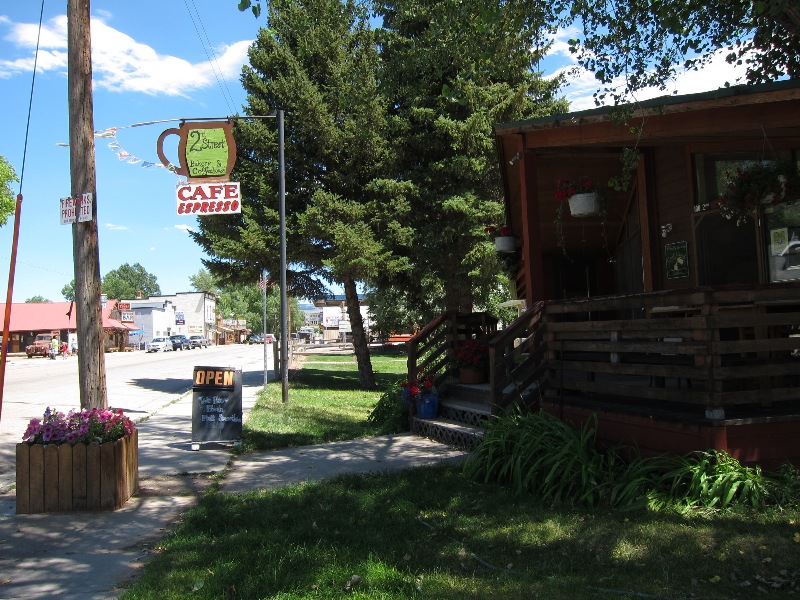 The sleepy town of Ten Sleep, with the great coffee shop on 2nd Street. Photo: Kelly Cordes
• I was psyched to get out of town and climb, away from people. Of course I'm part of the crowd problem. And I went roadside cragging on a weekend. I feared that all of the 'Rado climbing scene might be there – word of Ten Sleep is getting around, it's not far and it's kind of hot right now (but most of the climbs go into the shade in the afternoon – hey!). As per usual when I build things up in my head, my fears were unfounded. Perhaps the scene all went to Movement West (Rifle) that weekend. I dunno, but maybe I'm on to a good strategy: whatever I want to happen, I should work-up the opposite in my head, get my undies in a bunch over it, and then it won't happen. Yes, maybe the world does revolve around me?
• Of the multitude of contradictions that define my life, let's add: World's Friendliest Misanthrope.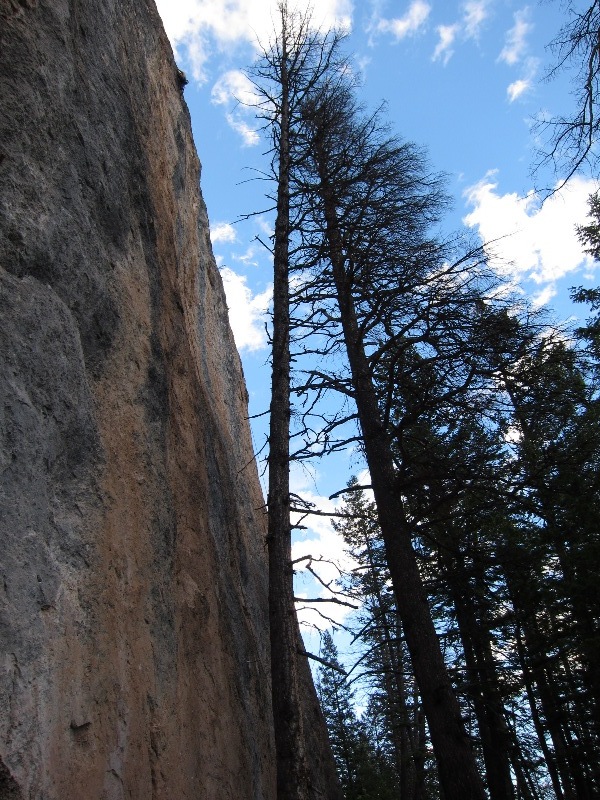 Anonymous hardwoman on-sighting a .12c at the Sector Shinto wall. Photo: Kelly Cordes
• Everybody we met was friendly. Somewhat unrelated: I like pretty places and I like solitude. I've got enough voices in my head without beta-bro-posses and gaggles of screaming kids. Ten Sleep is gorgeous. Aaron Huey's guidebook (Lies and Propaganda from Ten Sleep) is one-of-a-kind: funky, bizarre, hilarious, and still extremely useful. Logically speaking, it's worth a trip to Ten Sleep – or Ten Sleeps – just so you have to buy the guidebook, drink the coffee at 2nd Street, and wake-up to cows mooing through your campsite. OK, that's all.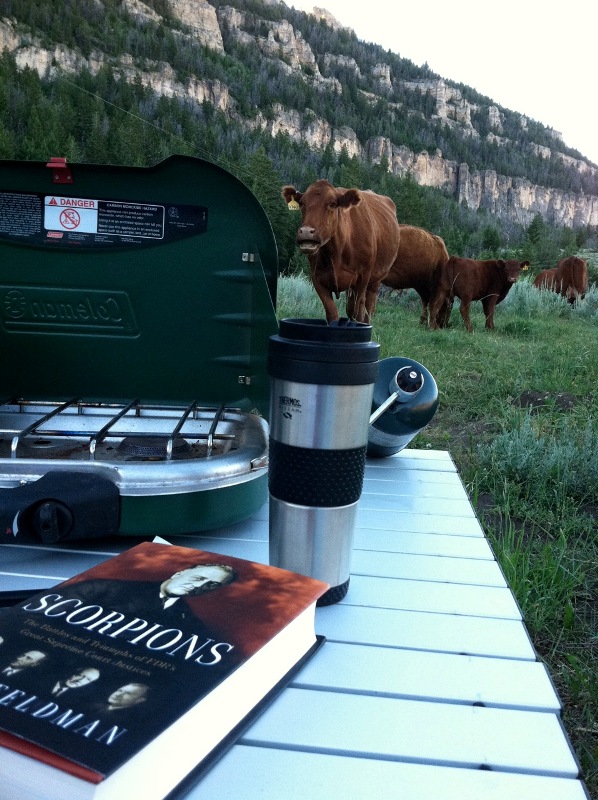 Mooooooo! Joining us for morning coffee…. Photo: Katy Klutznick