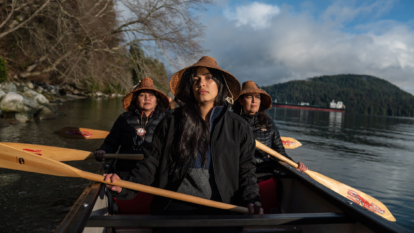 Episode 6: We Are the Water
Patagonia and Pop-Up Magazine Productions present a series about knowledge.
2023 / 8 Min
Photographer Danielle Khan Da Silva captures three generations of women as they fight against the Trans Mountain Pipeline expansion that threatens the Salish Sea, the Southern Resident orcas and the livelihoods of the Coast Salish people.
Hear more about the women fighting the Trans Mountain Pipeline in Patagonia Stories Ep 1.
---