Elemental Awareness with Element Skateboards
/
May 22, 2007
2 Min Read
/
Design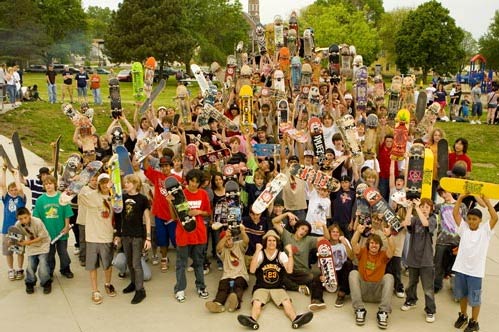 Friend of The Cleanest Line and periodic commenter, CM, hipped us to a cool program put on by our comrades over at Element Skateboards called Elemental Awareness.
"Even though this month is celebrating the bicycle. I felt other non carbon producing forms of transportation need a little spotlight. Skateboarding isn't just for the kids. Sidewalk surfers unite."
True indeed.
Elemental Awareness is a non-profit youth based organization that reachesout to the kids through skateboarding and education. It's main goal is to raise self esteem and inspire kids to go for their dreams and become more aware of the environment around them. They achieve this through hosting a skate camp in the wilderness, conducting school tours and hosting skateboard contests.
Recently, EA finished up a contest tour entitled "Future Nature".The tour went through the midwest on it's final leg, making stops atthe White River Reservation and concluding in Iowa for a big familystyle bbq bash.
Check out more photos from Future Nature 2007.
Learn more about Elemental Awareness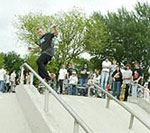 [All photos: Mark Falkenstein]