Alex Megos Sends Perfecto Mundo
Yesterday, Alex Megos sent one of the most difficult routes in the world, completing the first ascent of Perfecto Mundo (5.15c or 9b+) at the limestone crag of Margalef in Catalunya, Spain. He called it the first hard route of his life. It marked not an apex, but rather a beginning. Which raises a wild question: For the 24-year-old, what is this the beginning of?
Megos sent the route yesterday after 15 days of work, by far his longest project to date. "I stuck the crux sequence from the ground for the first time," he said, "and from there it was an absolute battle. By the time I got to the anchor there was blood all over the place."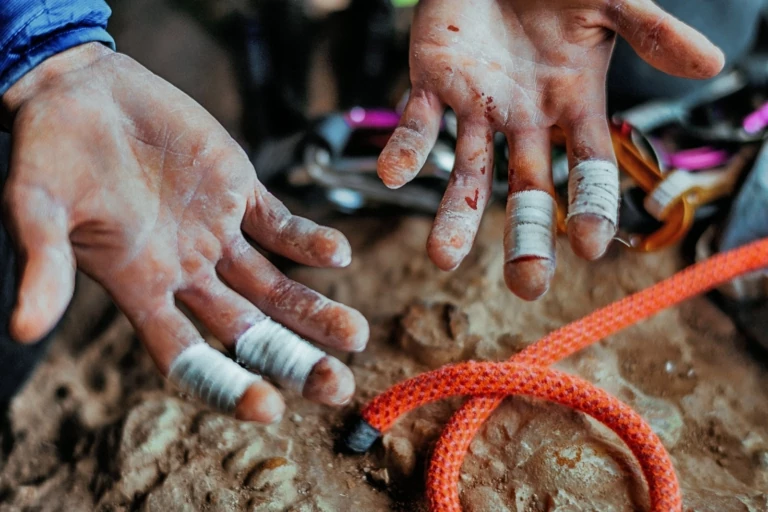 He was coming off a rest day but a bad night's sleep. Temps were good as he walked up to the crag. A cool breeze was blowing through the canyon. "I kind of thought today should be the day," he said. "I had the route dialed. I had the least amount of tape on my fingers. I was well rested. If I don't do it today what else does it take for me to send this route?"
He warmed up on his fingerboard, climbed the route in sections once, lowered, rested for a little less than an hour, and fired it.
Megos called the route close-to-perfect. Most high-end routes these days are very long for sport pitches. The difficulties of Perfecto Mundo are over after only 25 meters. It's 45-degrees overhung pretty much the whole time. The holds, he said, are exactly where you need them, but only two of them are good enough to recover on. There's one distinct crux in the middle.
That crux is iconic: a big move to a bad sloper off a poor, one pad mono pocket. "You pull like a madman on that mono. There's no trickery. No kneebars. It just comes down to whether you can climb it or not."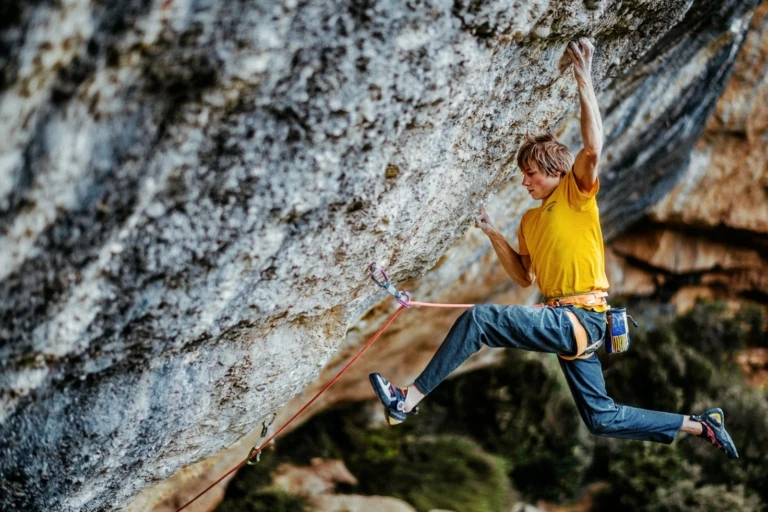 Megos, who grew up in the Frankenjura, has climbed a slew of hard routes and boulder problems. He regularly does 14d (9a) in a couple of tries, he climbed 15b (9b) after 6 days, V16 (8C+) after 10. The efficiency with which he dispatched these routes was a point of pride. But he also said that as a younger man he couldn't deal with more uncertain outcomes. "You have to be okay with failure," he said, "and I wasn't."
He laid out a hypothetical. "If I had climbed ten 9as in a day, but I didn't send one, that one I didn't send would outweigh all of the routes I did," he said.
He understood the problem rationally, he said, "To understand it emotionally is another thing."
Perfecto Mundo was bolted by Chris Sharma almost a decade ago and has sat unfinished since. Sharma tried the route sporadically over the years and he climbed with Megos on it for a few days this trip. "I think it's good to see his attitude towards projecting," Megos said.
"For him the sensation is important. If the sensation on the route was good that day, whether it was a high point or he did a little worse on the route, that was a successful day for him."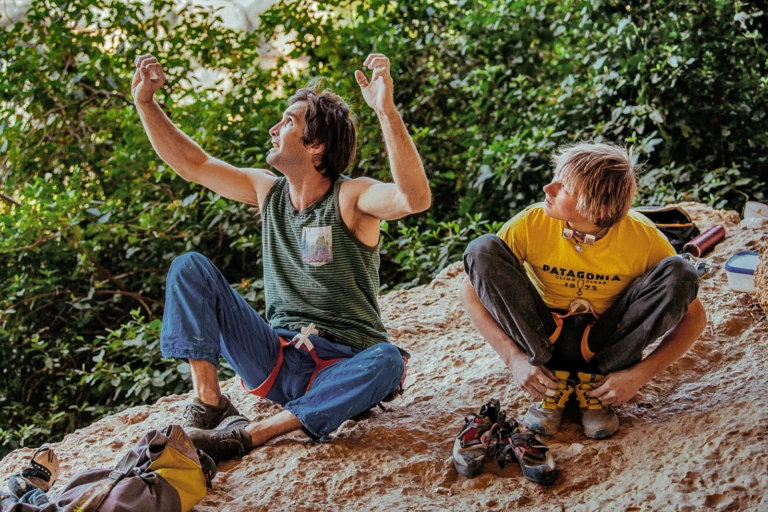 For Megos, the route marks a turning point. The acceptance of failure as a possible outcome, for one. For two, something else: "I don't want to sound arrogant," he said, "but this is probably the first hard route I've climbed."
"It just marks the beginning of climbing hard."
Megos heads for a stint at Ceuse in June.
For more climbing news and imagery, follow Patagonia Climb. To keep up with the climbs and travels of Alex Megos, hit him up on Instagram or Facebook.