A Real Victory: President Obama Rejects the Keystone XL Pipeline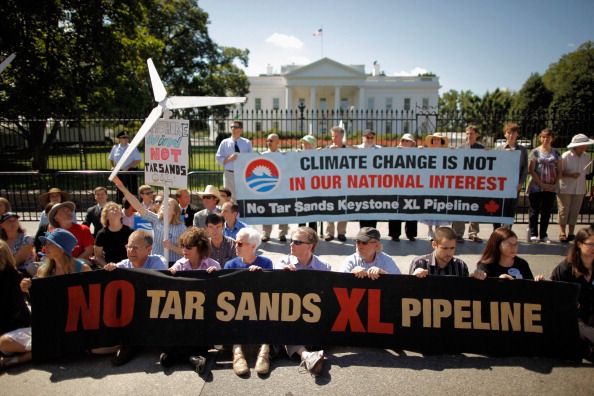 Today, President Obama did the right thing and put a final stop to the Keystone XL pipeline.
The Keystone XL pipeline would have connected the tar sands oil fields in Canada to a massive refinery and port complex near Houston, Texas. But people across North America on both sides of the border said "No" to shipping tar sands oil.
Above: Demonstrators in front of the White House protesting the Keystone XL Pipeline in 2011. Photo: Chip Somodevilla, Getty Images 
"This pipeline was an absolutely done deal, until thousands of people stepped up," Bill McKibben, founder of 350.org and winner of the Right Livelihood Award, told us today. "Led by indigenous folks on both sides of the borders, and by farmers and ranchers, we went to jail, wrote public comments by the millions, and otherwise did the work of citizens. And now, as a result, Barack Obama has become the first world leader to kill a big project because of its effect on the climate. It's a real victory, and hopefully a bit of a turning point, in this long and difficult fight."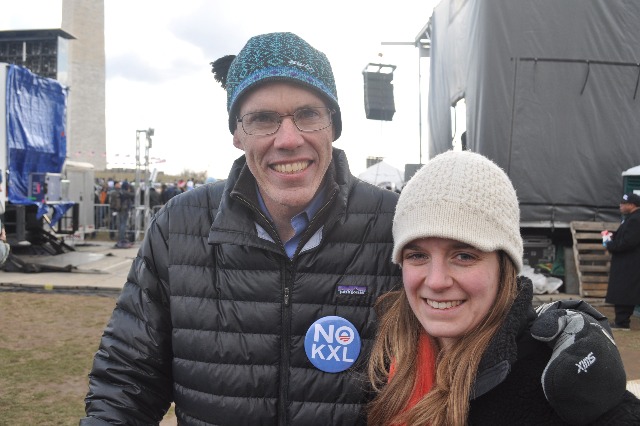 Patagonia Washington D.C. employee Alison Kelman and 350.org founder Bill McKibben, backstage before Bill's speech at the Forward on Climate Rally. Photo: Alison Kelman

It is a real victory: Not only would the pipeline put 1,000 bodies of water along its route at serious risk for spills, but, as James Hanson, NASA scientist and climate expert notes, "Canada's tar sands, deposits of sand saturated with bitumen, contain twice the amount of carbon dioxide emitted by global oil use in our entire history," and if we extract and use this entire resource, the carbon emitted into our atmosphere would mean "… game over for the climate."
Patagonia congratulates everyone who fought so hard and for so long. Thank you.