A Matter of Love
Marie-France Roy on speaking up for our home planet.
Marie-France Roy wasn't always a voice for the environment.
Through the 2000s, as she became one of the top snowboarders in the world, Marie carried a guilty conscience regarding the hypocrisy of her globetrotting lifestyle. Although she pushed herself in the mountains, she avoided risk in the public eye. She kept quiet because she feared the backlash of standing up for nature when her own environmental impact could be easily measured in film clips from far-flung locales. But in the past decade she's found her voice, despite the criticism she knew would come with it—from strangers, friends, even her own family.
"In recent years, my tolerance for risk in the mountains has become quite low," Marie says. "I want to ride powder for a long time, and I want everybody in our group to have a good experience. Sometimes I do push myself, still. Then I ask, 'Is the reward worth the possible consequences?'"
She asked the same question of environmental advocacy.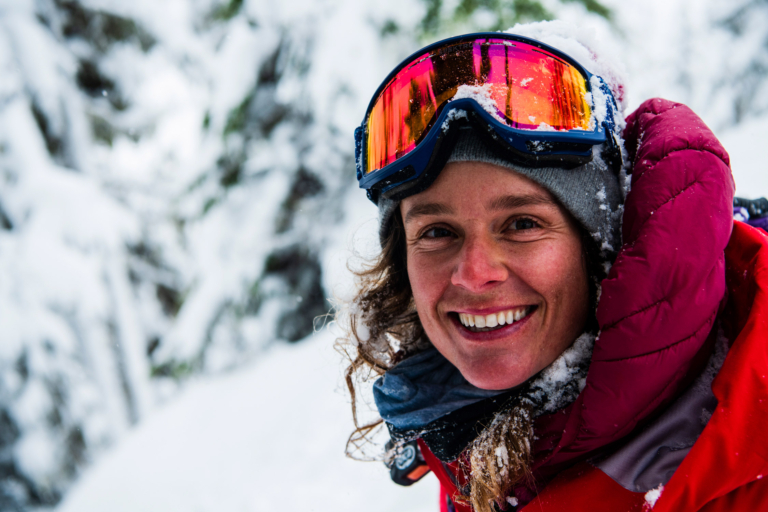 "Ever since I was a child, I've known that preserving the natural world would be the biggest challenge of my generation," Marie says. "I studied ecology in college, but then my snowboard career took off. When I broke my neck in 2010, I had time to think during the recovery. I realized that we get so much out of the mountain experience for our own selves, and it only makes sense to be willing to take some risk in order to protect it."
To Marie, environmental advocacy became a necessary act. Indeed, the risk of keeping quiet is now what scares her the most.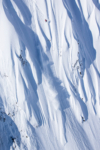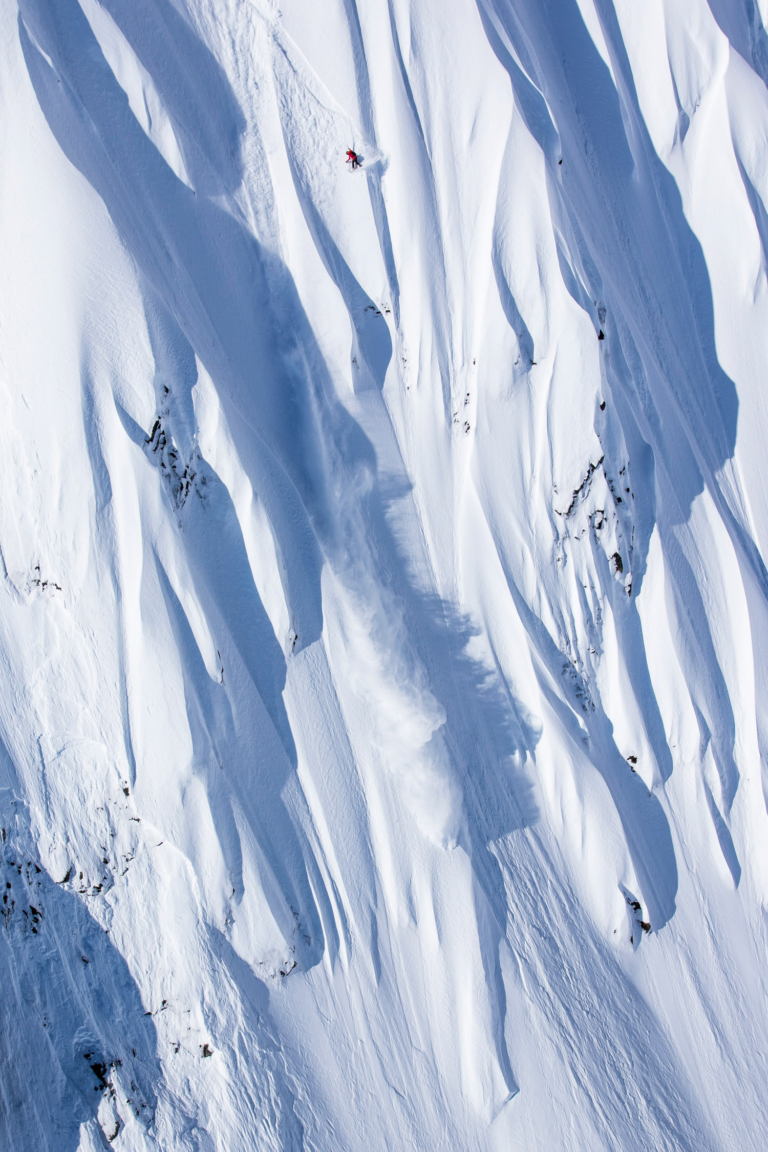 As a child growing up in rural Quebec, Marie spent most of her time outdoors. She noticed the difference between the water in the woods behind her house—"so full of life"—and the trash-filled ditches in the concrete landscape of the city: "It felt dead and stagnant, solely due to human development. I was probably 5 years old and I could see we were not working in harmony with nature," she says.
When her pro snowboarding career took off, "I needed something more to give me a sense of purpose," Marie says. "After my injury, I realized that nobody's perfect and we have to encourage political change in order to save the environment. We have to let go of our guilt and activate as a society."
By activating, she means empowering ourselves through education and participation in a community of individuals committed to the cause. She means accepting that some folks will question your daily behavior, but moving past the noise to pursue lasting change.
"I get called out all the time, whether it's people making 'green' jokes at dinner, or a stranger sending me a message asking why I still drive a car," Marie says. "There's a lot of resentment when you put yourself out there and fight for something."
Yet Marie decided to use her public presence to speak up. She produced and released The Little Things (2014), a pro-environment snowboarding film. Then she won the Climate Activist Award in 2015 from Protect Our Winters and TransWorld SNOWboarding. Of course, there were critics.
"A well-known snowboard photographer—a friend of mine—immediately commented on a post about the award: 'Stop trying to make yourself look green,'" Marie says. "People see that criticism and wonder if it's the right path to speak up for the environment themselves. It hurt, having a friend question my character like that when I'm trying to send a positive message."

Although such attacks are commonplace in Marie's life, she ramped up her conservation efforts. She took steps in her personal life—traveling less, building a cob house with an elaborate composting system, installing solar panels and biogas processing and more—and further engaged with effective organizations like Protect Our Winters (she's been a board member for POW Canada since its inception in 2018). This has produced tension in her personal relationships.
Recently, she had a falling out with a family member over her ongoing advocacy efforts. Marie continues to act as a voice for change because she wants to measure her life by how much she cared for the planet.
"I have to do something," Marie says. "I think about it like this: what am I going to be the proudest of on my deathbed? It's not going to be about how much money I made. It's not going to be about me at all—it's going to be about how much I went out of my way to help others, the world, and things that provide harmony within it."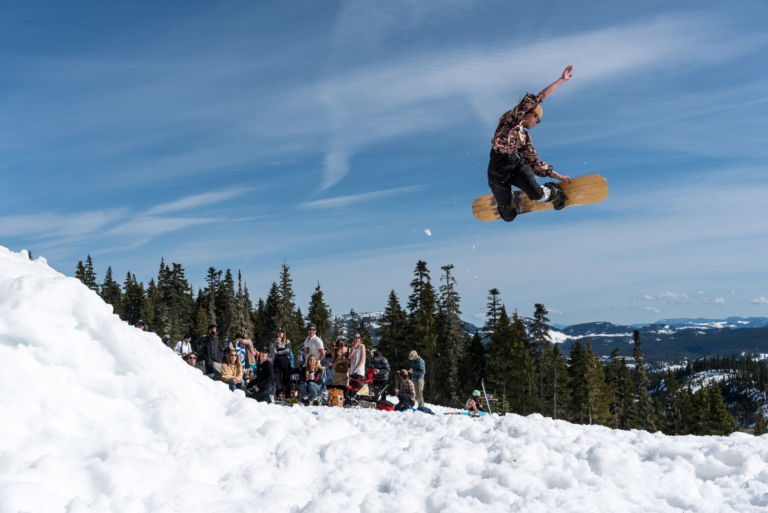 Marie acknowledges that not everyone has abundant free time to focus on advocacy. Still, she feels everyone can have a voice. She recognizes that true change requires engagement throughout society and is not an individualistic act. And it might even be personally rewarding.
"Going to rallies, activating with a like-minded group, you can build the connections and build a community and realize that we're in this fight together—collectively, we can be the voice for change," Marie says. "That's what we need to do to put pressure on politicians and corporations to change the way our society operates. There's no one right way to be an activist, and everyone needs to find their own comfort level and act in a way that fits their own life. Like in the mountains, if you don't have the right partners, you find people who empower and support you. There will be roadblocks and disappointments and critics, and you may have to take some risks. But how many times have you had to turn around in the mountains, in your personal life, and go back to try again?"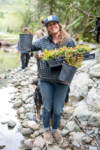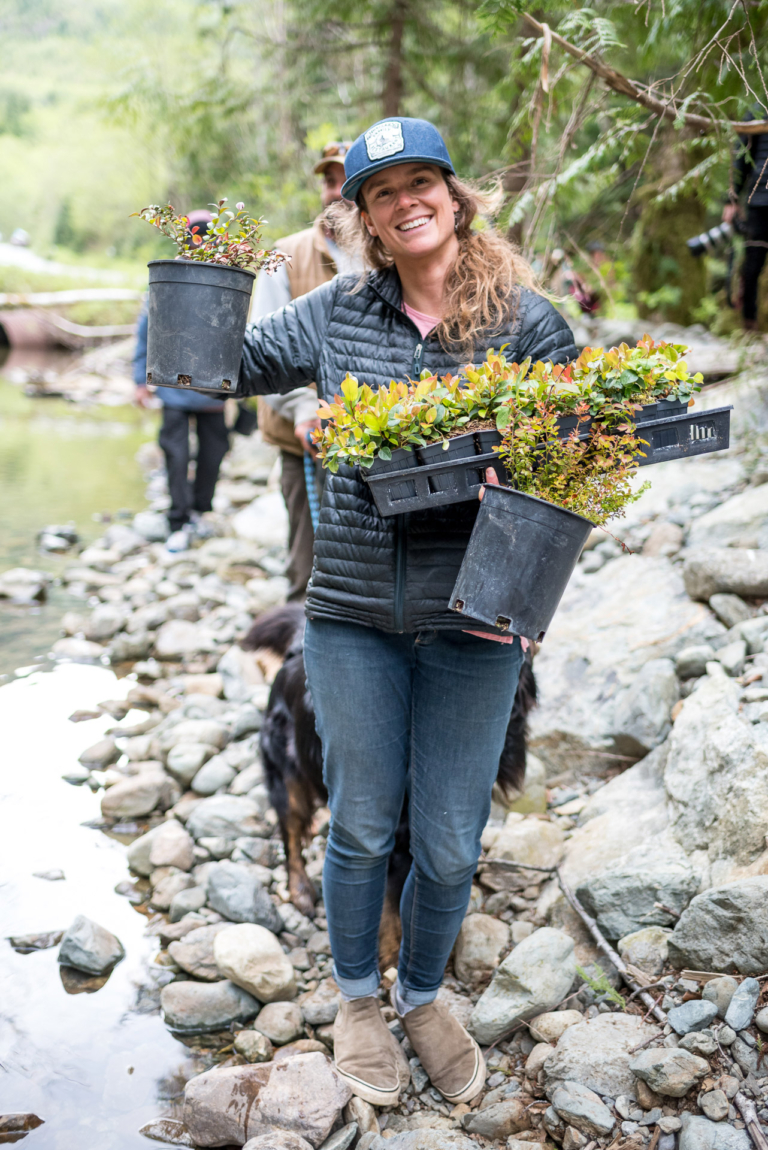 In 2017, Marie acted locally to empower new voices by creating her own annual event at home on British Columbia's Vancouver Island, the Westcoast Triple Plank. It's a three-day spring gathering of surf, skate and snow, along with an afternoon of hands-in-the-dirt volunteer work with the event's main benefactor, the Central Westcoast Forest Society. She's recognized the connection between outdoor sports and a love of the environment, and has offered inclusivity as a stepping stone toward organized action. The approach mirrors the balance she's found necessary in her own life. This past winter, Marie rode her snowboard as much as possible, spending most of her winter close to home in British Columbia's Coast Mountains. And she did it without any guilt.
"When I'm in the mountains, I remember why I care," Marie says. "It reminds me that I need to do something to protect this place that gives me so much, that the biggest risk is knowing what's happening to our climate and not doing anything about it. Snowboarding keeps me passionate and wanting to protect nature because I love it, truly."