Simple Pleasures at Good Times Farm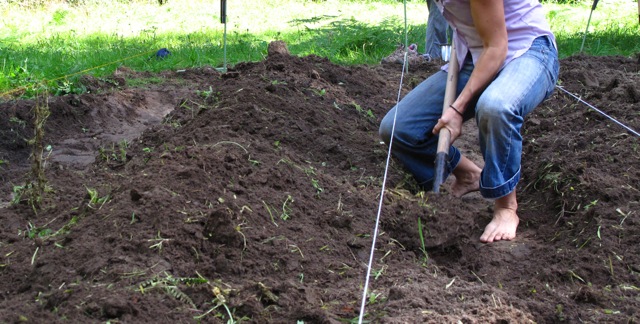 A blister formed on the palm of my hand, between my forefinger and my thumb. I always thought I had tough hands. I mean, I'm supposed to be a professional rock climber and my hands are supposed to be like leather right? But not this part, not at all. This part's soft and tender, and my back is starting to ache a little too. Man, I thought I was tougher than this. What the hell?
Editor's note: Patagonia rock climbing ambassador Sonnie Trotter sows the seeds for a lovely weekend with this sweet story about getting dirty on the farm. [All photos by Sonnie Trotter]
I stuck my shovel in a mound of dirt and looked around for my girlfriend Lydia. I knew she had a bottle of water stashed around here somewhere. It's mid September but the sun is high in the sky and still very hot. The earth is cool beneath my feet; it was Sarah's idea to remove our shoes and dig our toes into the soil. I lost track of time a few hours ago but I think we arrived about 10am, late for farming standards. At this point, I've completely sweat out all remaining caffeine and started fueling myself with wild apples found on a nearby tree.
It's Sept 21st, the first day of fall, a celebration of sorts. We're at Good Times Farms, a tiny organic food grow-op located just 30 minutes up the Squamish Valley Road and situated at the base of the Tantalus Mountain Range. The owners and operators are brothers: Nick and Stefan Butler. Our group is here volunteering our day on behalf of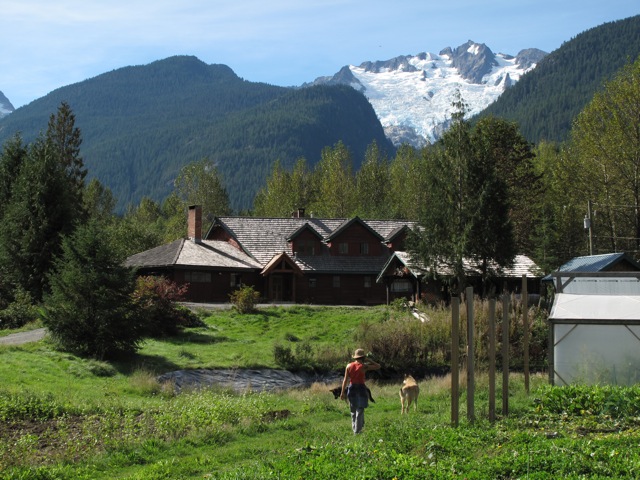 Out there in the Squamish Valley, there is no need to check your watchand the scenery is like chocolate for your eyes: breathtaking in everydirection, peaks and glaciers, fresh mountain air and rich soil underfoot. It was so simple and relaxing. I can't wait to go back, grab theshovel and toughen up.