Listen to "The Shorts – Indiana Powder Day" Dirtbag Diaries Podcast Episode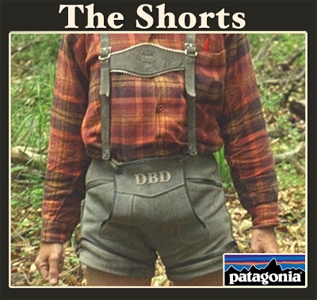 Fitz Cahall surprised us this morning with a new feature on The Dirtbag Diaries called "The Shorts." In between full-length episodes of the podcast, the Dirtbag Diaries will now be featuring short stories from listeners like you. If you have a short story to share, email The Dirtbag Diaries. In the meantime, here's Fitz:
Great outdoor writing lacks ego. When listener Andy Guinigundo's emailappeared in the inbox on a rainy spring day, I read through it, read itagain and thought "Damn, I wish I could have been there." That'sbecause no matter where you ski, whether it's the Alaskan steeps or alocal hill in Southeast Indiana, a powder day is a magical thing.That's the great thing about skiing, climbing or mountain biking – youdon't have to be a professional playing beneath stadium lights tounderstand the crowning achievements of our sports.

Andy hasbeen skiing for decades. During the gray and often rainy Midwestwinters he works ski patrol at Perfect North Slopes, a small resortacross the Indiana border from his home in Ohio. Until a Marchblizzard, a powder day was something he had only heard about. I'd beenwanting to create some smaller shorts between feature episodes, so Andyjoined us in the Dirtbag Diaries Midwest Studios, a.k.a. his walk-incloset, and gave us his own farewell to an unforgettable winter season.
Listen to The Dirtbag Diaries:
The Shorts – Indiana Powder Day (mp3)
Like what you heard? The RSS feed, subscription link to iTunes, andcontact information for future story ideas are all available at www.dirtbagdiaries.com.