The Gift of Stories
Stephanie Vermillion
/
17 Dec 2020
/
6 Min Read
/
Worn Wear
Why well-loved gear is the best gift of all.
It was a hazy summer day at Pennsylvania's Presque Isle State Park when Michele Janci hit her mid-life milestone: turning 50. Unlike some, she approached the half-century mark without fear. Janci, a northeast Ohio paddler who picked up kayaking in spring of last year, entered a new life chapter that August day with the help of a hand-me-down kayak.
Janci quickly took to kayaking, but it wasn't the first paddle sport she tried. Her best friend, a stand-up paddleboarder, talked Janci into joining her for some SUP bonding on the water. From the first stroke, Janci realized SUP was not her cup of tea. But she loved the water and cherished distraction-free time with her friend. "I realized I could rent a kayak and we could still go places together," she said.
As Janci fell in love with kayaking, she turned to her brother, Joshua Smith, for advice. Smith studied paddling and joined kayaking clubs at Kent State University in Kent, Ohio. He knew the region's top water trails, and Janci was psyched to explore them as her brother had. But Smith had other plans to help his big sister pursue her passion: He gifted her his beloved kayak for her 50th birthday.
Janci's brother, like many outdoor enthusiasts, enjoyed a long go with his sport of choice. Kayaking captivated him in college and saw him through his early 20s, but starting a family later eclipsed paddling. That trusty kayak went from roaming rivers to decorating the garage, although its fall from fame had nothing to do with condition.
Outdoor gear, like Smith's kayak, does have a life cycle, but it's rarely related to the state of the item. It's the wear, tear and rebirth of our own outdoor passions that make worn gear seem obsolete. We seek fresh equipment as we tackle a new sport, press pause to raise little ones, or take our craft to the next level. But as our chapters with gear close, these stories don't have to end. Handing down gear lets our loved ones pen their own wild adventures, too.
Janci's post-50 chapter is a blend of meandering rivers and paddle-community memories. But high-value goods like a kayak aren't the only items ripe for regifting. Mount Kilimanjaro expedition leader Olairivan Paulo Joshua Martin says most outdoor gear lasts well beyond the presumed shelf life—and he would know. Martin was named 2020 mountain guide of the year by Tanzania National Park Association and has over 200 Kilimanjaro summits to his name. On most treks, he wears gear from former clients. Climbers share everything from jackets and sleeping bags to sunglasses and shoes as parting gifts before jetting home.
"The gear lasts two to three years and is always in good [shape] to protect me from the mountain's extreme conditions," Martin said. "Outdoor gear is not cheap, and some people don't travel often. Some just do expeditions once, so it's better to give to those who work [in the industry] or travel often instead of wasting it."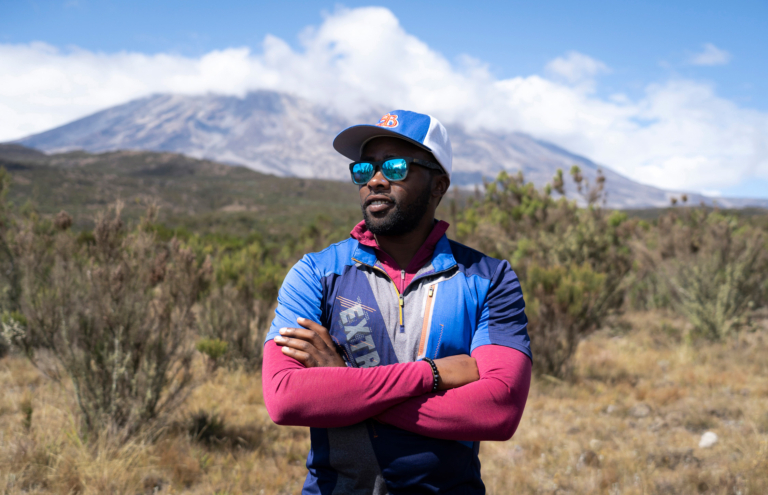 Whether it's gifting a retired gadget or repurposing worn clothes, stigma has long surrounded the idea of gifting used items. But we sometimes forget the real goal of gift-giving: fostering connection. Our capitalist society trains us to see bigger, shinier and pricier gifts as better. But as my overstuffed attic can attest, these are rarely the gifts that matter. I've used my flashy new fitness tracker a whopping five times—but the stretched-out wool hat that joined my dad up multiple African peaks in the '70s? It warmed me on my own Tanzania climbs, too. And the old, coffee-stained Kilimanjaro sweatshirt my dad gifted me days before his passing? It's now so much more than a simple garment. It's his legacy, my inspiration, and our shared mountain bond wrapped into one.
This notion of presents with story—that gifting hand-me-downs isn't just acceptable, but often more meaningful—is one reason Liesl Clark, an outdoor-adventure filmmaker in Washington, cofounded the Buy Nothing Project. The organization's global network of community groups nurtures a culture of sharing used goods versus buying new, and they've been pushing to change the worn-gift stigma for nearly a decade.
"Some people are really hesitant to give [used] because they think, 'I'm going to be judged; my clothing isn't worthy,'" Clark said. "But you would be surprised. For a lot of people [in the Buy Nothing Project community], there's that cache of the lovely story and the history behind the item. It brings so much more meaning to the person who's receiving it."
Gifting used items remains far from the norm, but it's getting there. In 2019, consulting firm Accenture's holiday shopping survey found that 48 percent of respondents would consider gifting secondhand clothing; 56 percent said they'd welcome those gifts for themselves. Clark is witnessing this cultural shift firsthand. In 2013, the Buy Nothing Project started as one simple Facebook group. Now, it boasts 1.7 million members across 30 nations, all focused on fostering a local-gift economy.
"This approach is a little different in that you're actually connecting with another human being to receive items," Clark said. "That's the element people are much more open to today. We all want to connect more with each other."
Clark, an outdoor enthusiast whose filmmaking work dives deep into Mount Everest and Himalayan culture, has countless adventures under her belt. When her neighbors were looking for a backpack for their daughter's expedition to Asia, Clark knew it was time to share her well-worn legacy: the pack that saw her up and down Everest Base Camp, with dozens of heart-racing adventures in between.
"I loved hearing the story of where she was going, and they loved the story of where the backpack had been," Clark said. "It was her first backpacking trip, so I could offer a little bit of information about what I've done, and she was sending back notes and photos to thank me. There's this dopamine hit when you get this gratitude and the photos. You're vicariously taking part in the whole experience. That's the full-circle value of passing items on to others."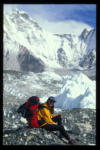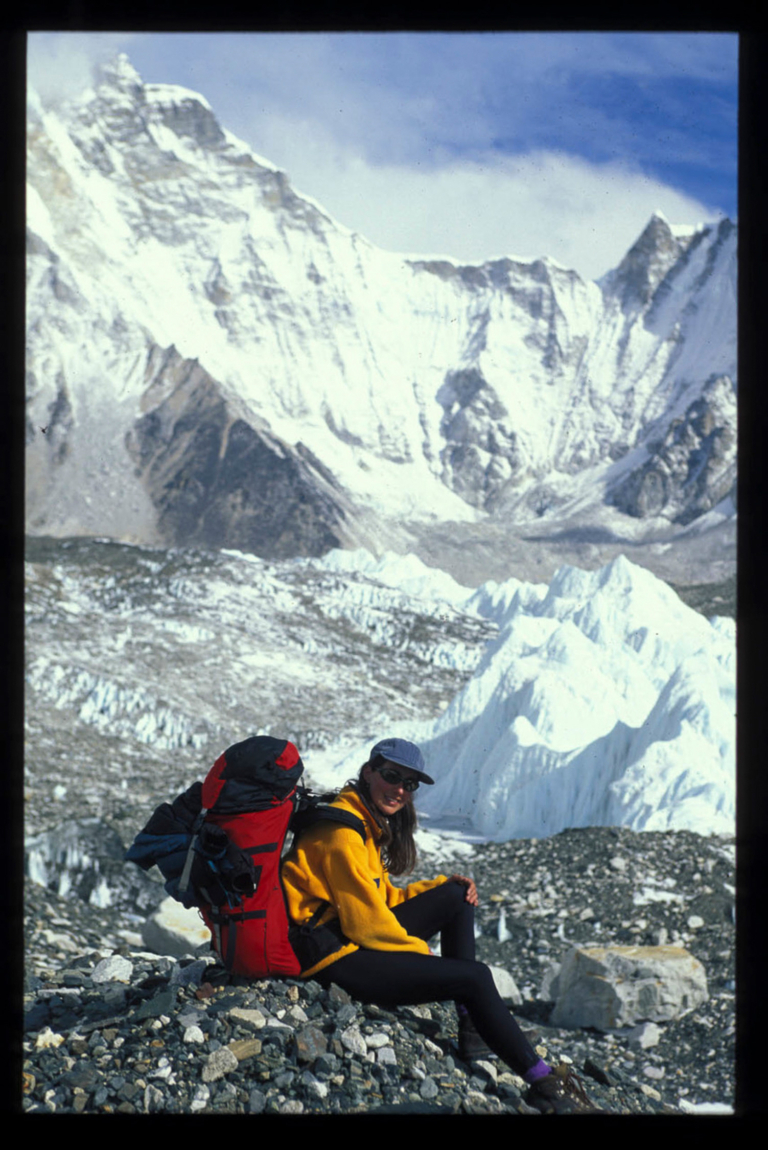 For Martin, worn jackets and sleeping bags do more than get him up and down Africa's tallest mountain. They conjure memories of past climbers, and the dreams he helped them achieve on their journeys.
"I like being a mountain guide because you are working with people's dreams," he said. "This gear is a symbol of friendship and memories between the two sides: the giver and the receiver."
When Smith parted ways with his kayak, Janci saw paddling as a way to continue his story as well. Now, though, this worn gift has a higher purpose: navigating a pandemic. Like at least one-quarter of adults in the United States, Janci lost her job due to Covid-19 in the spring. As a hospitality worker, she's not sure when, or if, it will return. Uncertainty and sadness filled the early pages of her 2020 story. Then she hit the water.
"I felt sorry for myself for a while, and then I'm like, you know what? This might be the longest amount of time that I have to myself in my adult life," Janci said. "I need to take advantage of it. So I just started kayaking more this summer than ever. There's so much noise right now, but I can get out there and it's quiet."