Listen to "The First Time: Part 2" Dirtbag Diaries Podcast Episode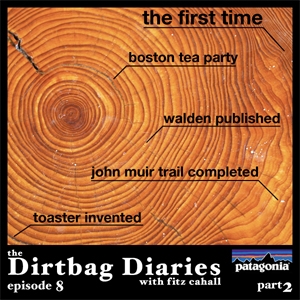 Podcast number two of The First Time series on The Dirtbag Diaries features Patagonia ambassador Tanya Shuman. From Fitz:
Every sport has hallowed ground, a place were legends honed techniquesand innovators forged new technology. Climbers have Yosemite Valley.For mountain bikers, it's Vancouver's North Shore. If you're afreestyle kayaker, there's one wave, far from any damn-controlledriver, that you have to ride.

Today, pro kayaker Tanya Shumantells us about her search for the perfect wave. It's a journey thattook her around the globe before leading her back to the place where itall began – Skookumchuck Narrows.
Listen to the MP3:
The First Time – Part 2 (right-click to download)
For more information on the fight to save Skookumchuck, please visit: www.saveourwatershed.com