Inside/Outside: Questions for Patagonia St. Paul's Kevin Alldredge
Editor's note: Craig Holloway's interview series continues with some questions for Patagonia St. Paul store employee and ultrarunner, Kevin Alldredge, whose recent story about running 50 kilometers in a skirt generated a lot of smiles. Craig talked to Kevin about his job, family, passion for writing, and advice on how to run straight through Minnesota's brutal winters.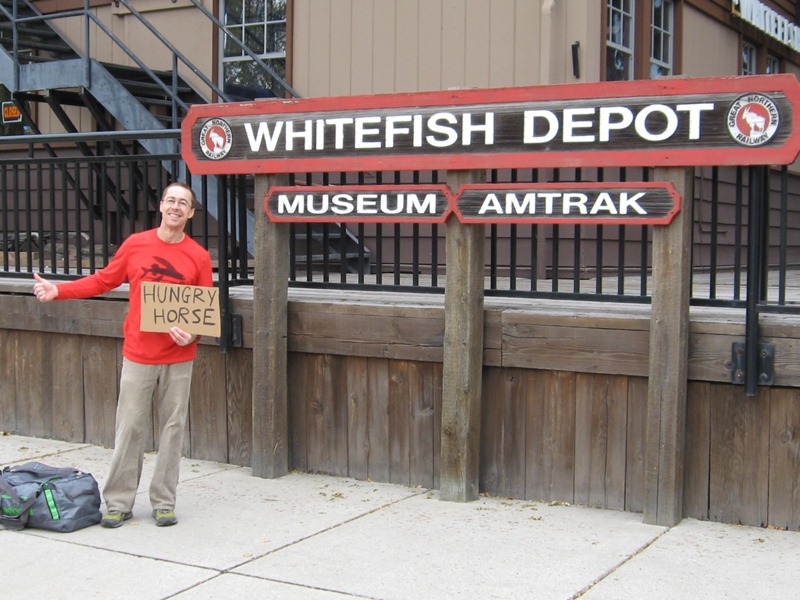 Craig – Are you originally from the Midwest?
Kevin – I was born and raised in Birmingham, Alabama, but have lived in St. Paul since 1989. Without editorializing, the two cities are pretty much opposites.
Craig – Have you been working at the Patagonia St. Paul store since it opened its doors?
Kevin – Yes, I've been at the store since we opened in the summer of 2005 and it's been a great ride. It's tremendously gratifying to see the local community embracing Patagonia's ethics.
[Above: One short bus ride, one long train ride, and a friendly smile
got Kevin to the starting line of the Le Grizz 50 Mile Run. Montana.
Photo: Kevin Alldredge Collection]
Craig – What are your job responsibilities?
Kevin – My job title is Shipper/Receiver, which means I'm responsible for keeping track of the store's inventory. The position requires strong organizational skills, effective communication and the ability to delegate. St. Paul is a relatively small store, so I pretty much step in wherever needed.
Craig – What advice do you give to runners who just moved to the Twin Cities and want to run outside during the winter months?
Kevin – I tell them to adjust their clothing incrementally as the temperature drops. If they're warm when they step outside, then they're overdressed. Dressed properly it should take a few miles, maybe more to warm up.
Craig – How did you feel after you finished your first ultramarathon?
Kevin – My first one was the Superior Trail 50 (actually, 52 miles) in northern Minnesota.  At the finish I was in serious physical discomfort, but my overriding thought was, "Is this feeling legal? Somebody ought to bottle and sell this!"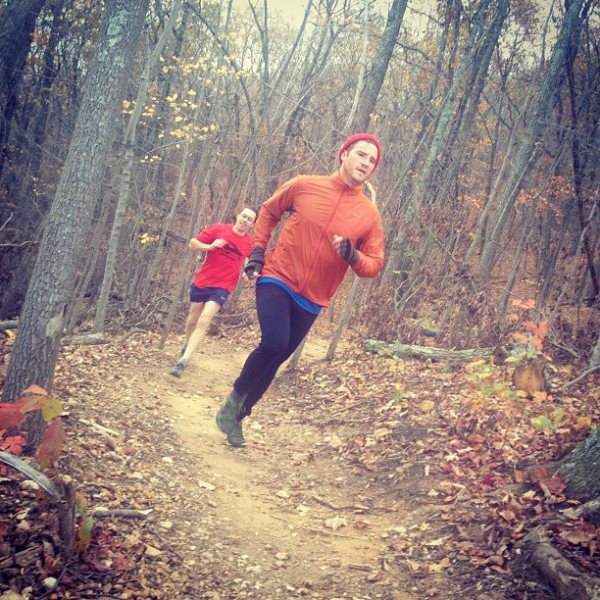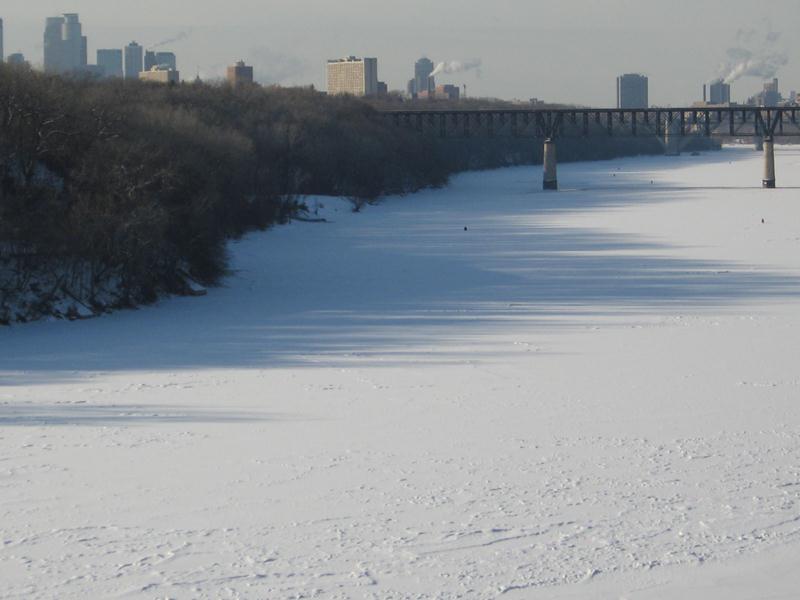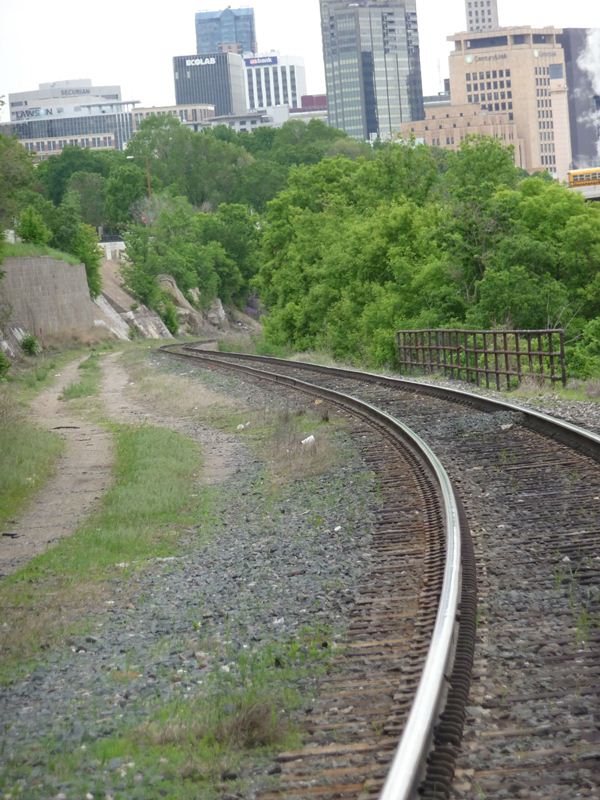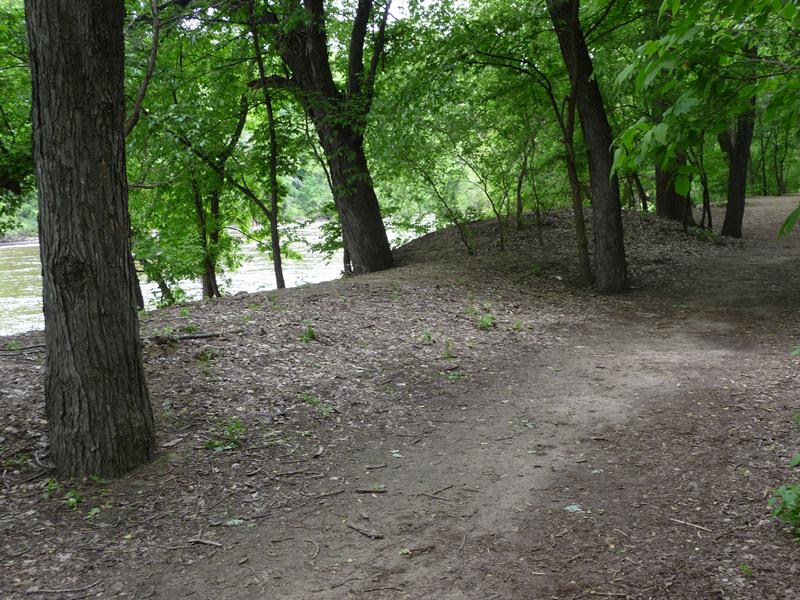 Craig – How did you develop your passion for writing? Was there someone who inspired you to want to become a writer?
Kevin – When I was in school my mom took the time to help me with homework assignments and book reports. She suggested different ways to write sentences and structure paragraphs, saying that clean prose creates a strong narrative for the reader. She also inspired me to do things worth writing about. I'm now attempting to write my first novel.
Craig – You are a contributor to The Cleanest Line and wrote a beautiful piece about your mother and your experience with her in hospice care. One thing you mentioned in your story was coaxing a small bottle of Ensure protein drink into her. You said that it took about thirty minutes, but together the two of you did it. What was she like when you were growing up?
Kevin – My mom raised my brother, Greg and I as a single parent on a tight budget and it was a constant struggle. She supported us in whatever we wanted to do, and she did it with love and respect. In her mid-50s she remarried, learned to fly and earned her pilot's license.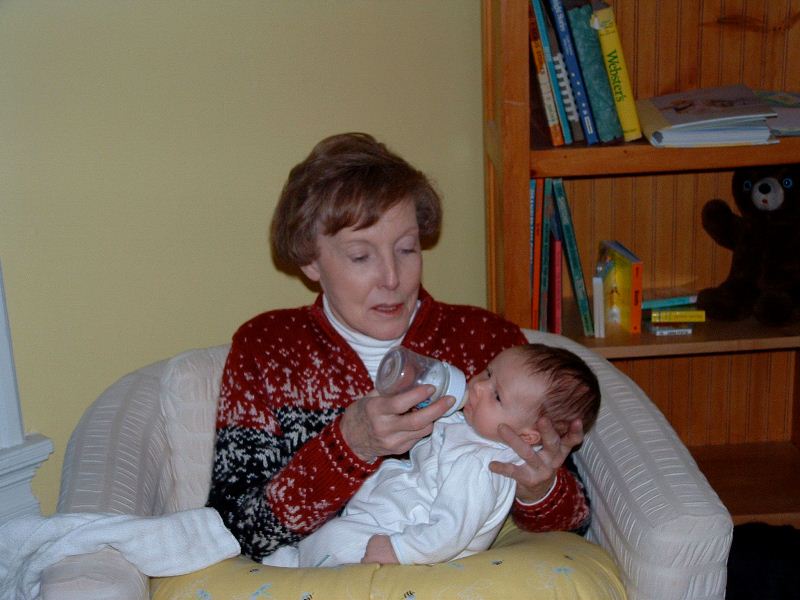 Craig – You and other Patagonia employees were in Louisiana some years ago, doing volunteer work with the Louisiana Bucket Brigade, surveying community residents who were impacted by the BP oil disaster. What is the LBB and what was your experience like?
Kevin – The Louisiana Bucket Brigade is an environmental health and justice organization supporting communities' use of grassroots action to create neighborhoods free from industrial pollution. Patagonia supports LBB through its Environmental Grants Program, and a bunch of us went down to help volunteers collect data from locals. I learned that most people in Plaquemines Parish rely on Gulf seafood for their livelihood and that they're incredibly self-reliant. We heard some heartbreaking stories and some folks broke down as they recounted their hopelessness. Many believed that they were ruined financially. I hope the people we spoke with are still hanging on and that our presence helped in some way.
Craig – You're going to run your first 100-mile run in Vermont this summer. Do you feel physically and mentally ready?
Kevin – I'm in the best shape of my life and training for Vermont is almost like Ahab's obsession with Moby Dick. Thursdays are my big mileage days, and I told my family I'd do my best not to sink into sub-mediocrity as a husband and parent during my training. [Not only did Kevin finish his first 100 miler, he broke 24 hours. See photo below. -Ed]
Craig – What have you learned from your family and what do they continue to teach you?
Kevin – My wife, Mindy tells me not to take myself too seriously and if we bungle the job of raising our kids then nothing we accomplish matters. My daughter, Muriel, and son, Ansel, teach me the importance of patience, the value of living in the moment and that their love is endless.