I Found My Calling through Patagonia Action Works
Katarina Mulec
/
5 Feb 2020
/
6 Min Read
/
Activism
 She was searching for a role with a nonprofit that takes a nontraditional approach to nature conservation. She found it in her inbox.
Two rented VW vans, one '80s camp trailer turned into a full kitchen, camping gear, eight brightly colored kayaks, one megaphone and projection gear to turn any riverside beach into an outdoor cinema—this caravan was my home for one month in 2018 as we paddled and organized to help save wild rivers in the Balkans. We prepared for the trip by organizing a pre-party where we handed out trays of "resistance" brownies and "new" merchandise (secondhand clothes with our nonprofit's logo sewed on) in exchange for signatures for a petition to stop plans for new dams on a tributary of our protected home river, the Soča. We were a team of ten, driving down the winding roads of the Balkan Peninsula, admiring the high alpine peaks of the Accursed Alps in Albania, remembering the Balkan war in Sarajevo, imagining the winter in Mavrovo National Park and falling in love with burek (a traditional Balkan filo pastry with cheese or meat filling) we would buy during quick roadside lunches.
This trip was the highlight of my volunteering journey with Balkan River Defence, a movement that now fills my life with passion and purpose, and that I joined because of one serendipitous email I received when my life was in a very different place.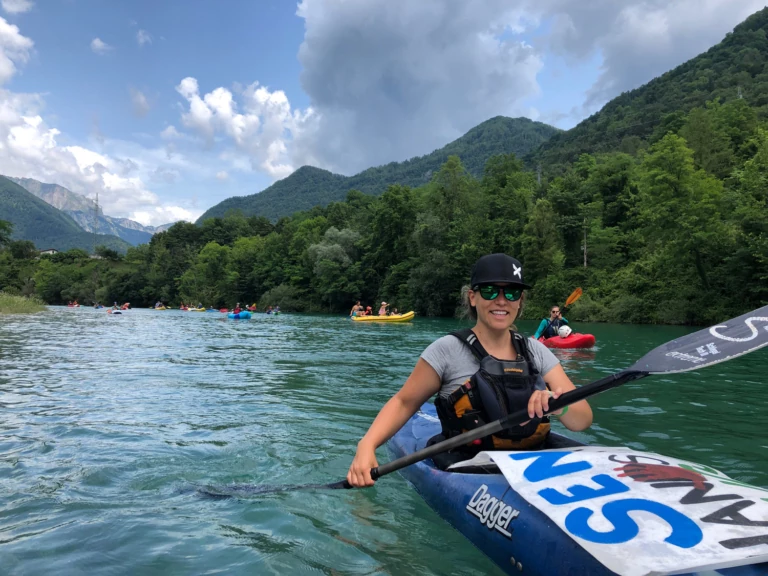 I didn't know much about river conservation growing up, but I knew protecting nature in my own backyard was important. I've always been interested in the outdoors—I grew up on the shore of Cerknica Lake and as a kid I spent my summer vacations camping with my family and exploring the surrounding forests. After university I moved to Italy, the land of the Dolomites, where I discovered rock climbing and fell in love with weekends spent on the crag, followed by a swim in a lake and post-send pizza and beer. One rainy May night, I went to a local film festival and saw Patagonia's documentary film DamNation. I still remember saying to my boyfriend, "Who knew dams are such a big issue? And why aren't we taught about it in school?" I realized this is what I wanted to do: give back to the wilderness that taught me so much over the years. But I had no idea how.
When I returned to Slovenia two years ago, I started looking for a job that would put my degree in international relations to use. I researched the environmental policies of Slovenian political parties and was hugely disappointed—there was no talk of energy efficiency, and climate change was barely mentioned. It seemed nobody cared about these topics at all. I looked for a nonprofit that worked in nature conservation in a nontraditional way, but I didn't find any that interested or inspired me.
I struggled with anxiety, having a hard time enjoying those rare but perfect bluebird days we get in Slovenia in February. I looked at the snow-covered alpine peaks stringing the horizon and felt the cold and crisp air and worried that I didn't have what it takes to land a job I could be passionate about. Then, one day, returning home to Cerknica after another discouraging job interview in the city, I opened my inbox hoping to find some good news and saw an email about the launch of Patagonia Action Works. I checked the map to see if there were any Slovenian environmental groups featured and came across Leeway Collective, the group behind the river conservation movement of Balkan River Defence.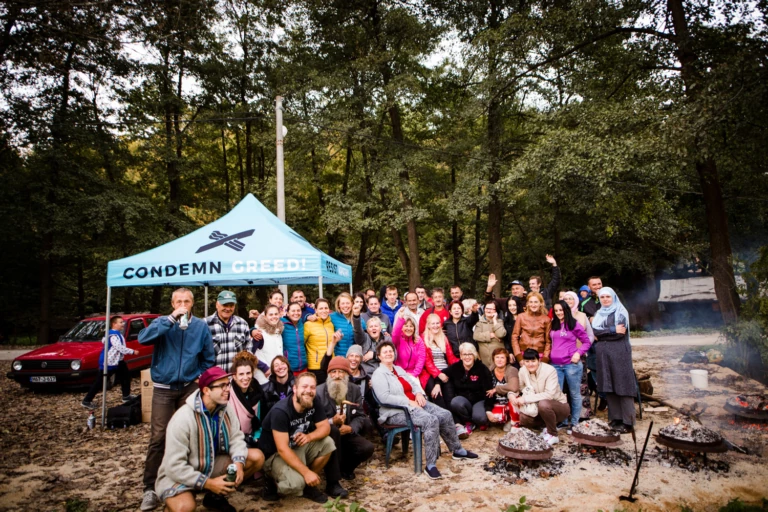 I had heard about their work and felt a little jolt of hopefulness; this was the type of group I was looking for. But I was not a kayaker, a photographer or a biologist. I couldn't donate money because I didn't have any. So how could I get involved? I wrote them an email that said, "I was a scout leader, I am organized, I can drive a 4×4 truck and cook for 50 people or more. Do you need help with these things?" Rok Rozman, the kayaker who started Balkan River Defence, got back to me the next day. After running the organization more or less by himself for a couple of years, he decided that it was time to start delegating. Because I'd offered concrete skills rather than just saying, "Hi, I want to help," they made a place for me in their team, in their van and in their river family.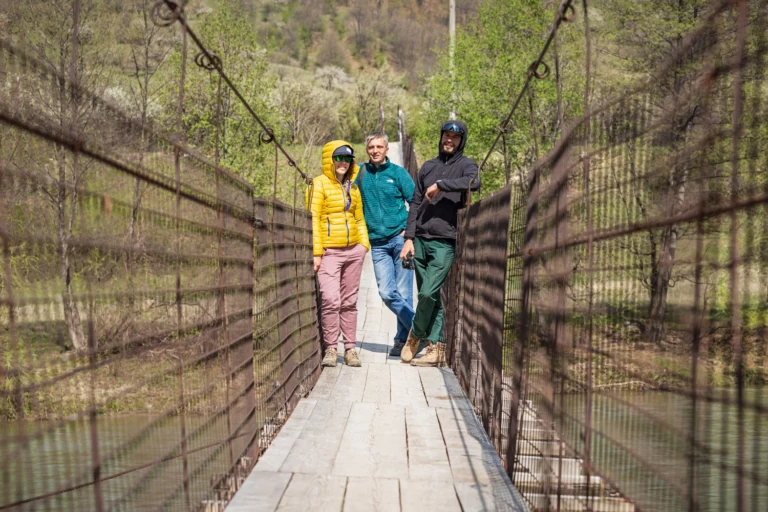 Ever since then, protecting the wild rivers of the Balkans has become my calling. Our group started from Rok's love for the free-flowing rivers of the Balkan Peninsula and the need to protect them from the 2,700 dams planned to be built there. The van we rode on those windy Balkan roads is the same rental van that Rok used in 2016, when he first got a film crew together and went on to paddle 36 rivers in 40 days, creating a documentary that would expose the issue of destructive hydropower and the struggle of locals fighting against corruption and big industry money. The tour gained international attention and jump-started a river conservation movement based on the desire to raise awareness about unnecessary dams and bust the myth that hydropower is green energy.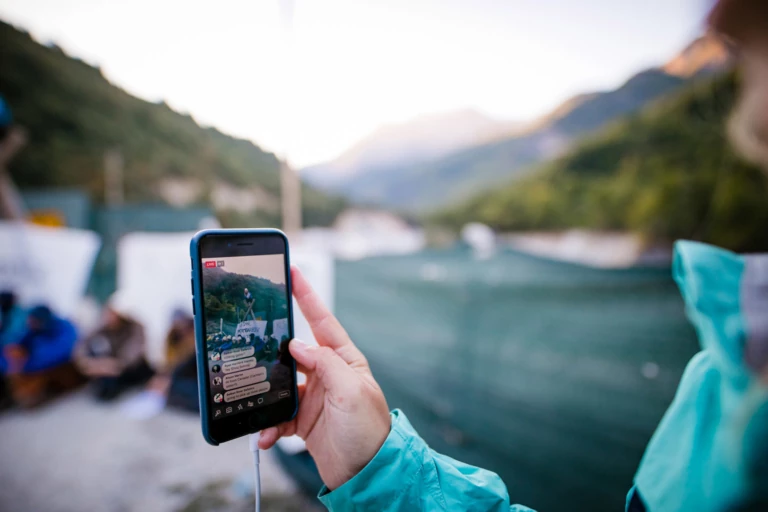 Two years after offering my skills, my list of tasks has grown significantly and I earn a small part-time income from the hours I put in. I can sincerely say I found my calling through Patagonia Action Works. That email and the support of my partner (who was more successful at job hunting and supported both of us) were the nudge I needed to get involved with a cause I felt was important, despite knowing little about it at the time. And that's the whole point of Patagonia Action Works. It connects people like you—who want to do something, to take action—with grassroots environmental groups and movements like Balkan River Defence, who are doing amazing work in nature conservation but need help and money to keep going.
It might all be simply a series of fun coincidences, but I think it's more about just taking the plunge when you're not sure of the outcome, and listening to that feeling inside that tells you This risk is worth it. I put myself out there and because of that I found my people and purpose among the dirtbag kayakers who fight, protest and party for the last free-flowing rivers of the Balkans. I'm even learning how to kayak now.
Patagonia Action Works
For almost 40 years, Patagonia has supported grassroots activists working to find solutions to the environmental crisis. But in this time of unprecedented threats, it's often hard to know the best way to get involved. That's why we're connecting individuals with our grantees to take action on the most pressing issues facing the world today.
Act Now