FREE SWIM Wins Patagonia-Sponsored Film Award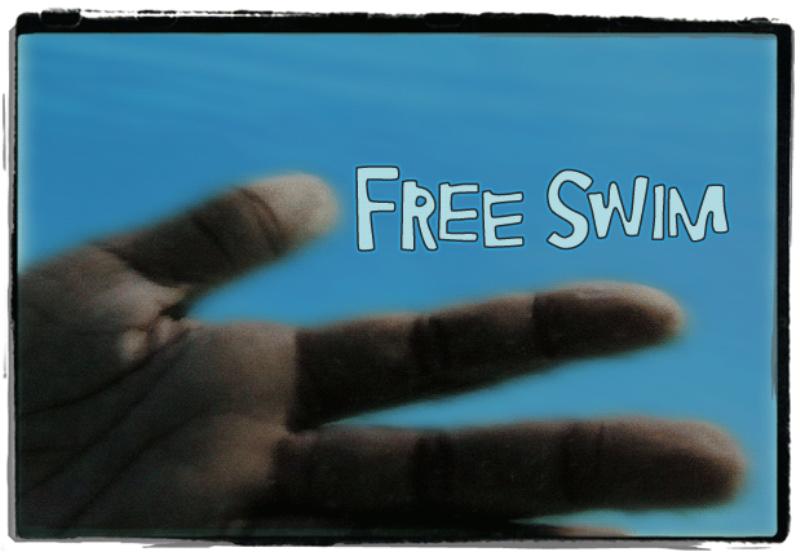 We received this update from Dr. Jennifer Galvin, a filmmaker and environmental health expert whose work recently received a Patagonia-sponsored award for its focus on Ocean Sports. Congratulations to Dr. Galvin, reelblue and Swim to Empower.
___________________________________
The world's leaders in environmental conservation, ocean filmmaking and wildlife photography came together for the Blue Ocean Film Festival , held in Savannah, GA from June 10 – 14, 2009. The event honored Dr. Sylvia Earle with a Lifetime Achievement Award for Ocean Advocacy, and awarded numerous filmmakers for their achievements. I'm proud to announce that the film FREE SWIM won the Patagonia-sponsored "Best of Ocean Sports" award granted to the film that "is most effective and innovative in relating ocean sports stories or competitions to conservation and appreciation of the oceans."
FREE SWIM is a 50-minute documentary film about the paradox of islanders not knowing how to swim.  Taking place on the island of Eleuthera in the Bahamas we follow a group of kids as they overcome their fears, gain confidence and reconnect with their environment by learning to swim in open waters. With fresh memories of a friend drowning and the conflicts of growing tourism, for these kids it's not just about floating, but gaining new skills for their future.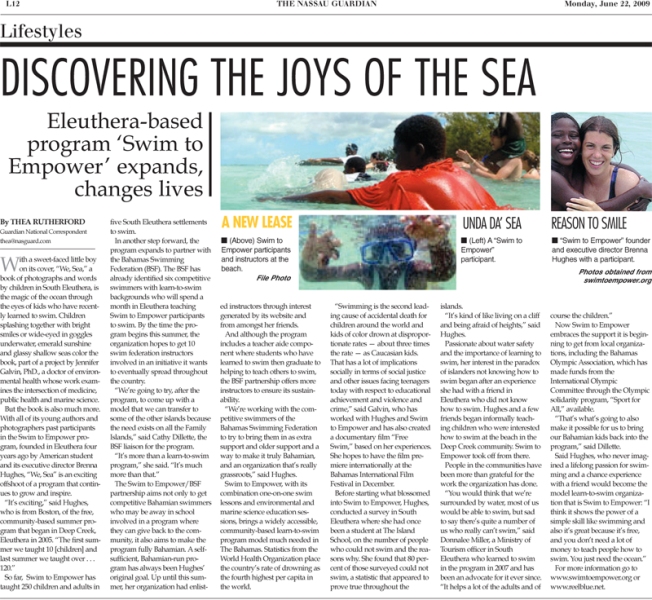 Working with local groups in the Bahamas together with Swim to Empower, I'm using the film as a catalyst for social change and also hope to get an inter-island film screening and educational outreach tour running in 2010. The aim is to establish a national learn-to-swim program in the Bahamas so that every islander has access to learning to swim. A recent feature article about these efforts appeared in the
Nassau Guardian
. Beyond the Bahamas, FREE SWIM is screening from the Philippines to South Africa as well as in coastal towns of the US, inspiring people around the world to learn this life skill and to reconnect with their natural environment, and to one another.
_______________________________
For more information, general questions or to host a screening, visit www.freeswimmovie.com. In addition, all proceeds from the sale of the book We, Sea are donated to Swim to Empower and the Deep Creek Middle School. Visit www.reelblue.net to learn more.
[Top, Jennifer Galvin walks the blue carpet at the Blue Ocean Film Festival with her award for FREE SWIM. Photo courtesy, J. Galvin]