Eastbound on the Trans-Canada Highway in Search of Snow
It started as a joke: "Do you think the interior has snow?"
Marie-France Roy posed the question. She, Kael Martin, Sean Black and I were eating a stale breakfast in a Campbell River, BC, hotel lobby. It was warm and murky outside. That kind of murk which can only mean January drizzle on Canada's west coast. The interior mountains were too far away to make a plausible plan B: across the Strait of Georgia, over the Coast Mountains and the Coquihalla, past Merritt and Kamloops and Salmon Arm on Highway 1.
The forecast had been calling for perfection on northern Vancouver Island: two feet of fresh followed by sunny skies and cold temps. The reality had become heavy rain for the foreseeable future. Two inches of precip per day at 40-plus degrees. Freezing levels to 8,000 feet. But we'd just arrived on the Island with a few nights in the mountains on the agenda. Kael had taken the week off work and Marie had booked out ten days from her busy schedule. We needed to ride.
A weekend at the north-Island community hill of Mount Cain had proven fruitful for its hospitality—in particular, the unexpected igloo-based dance party and laser light show in the trees behind the trailer park. But the snow was beat. Maybe we'd go to the mainland, Whistler or something, then come back after the storm.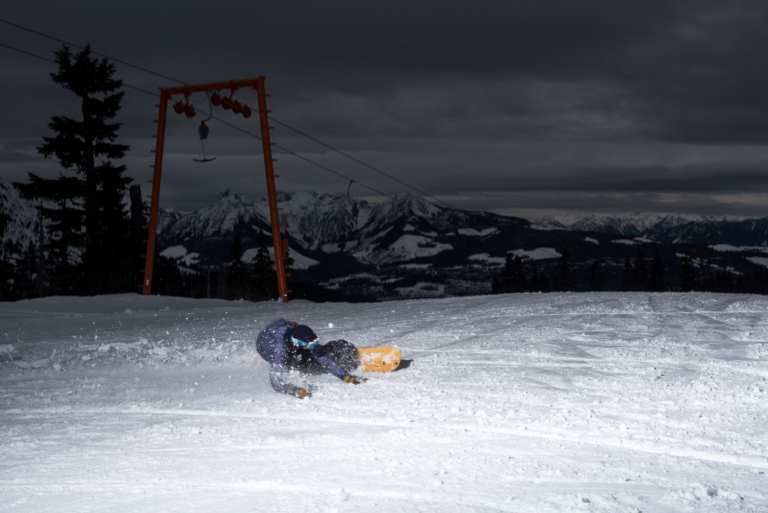 "The forecast looks really good in Revelstoke."
It wasn't a joke anymore. It's a privilege to be faced with these where-to decisions, but angst-inducing nonetheless. Should we point it east seeking powder and abandon our objectives in the Island?
"If there's snow, we should probably go."
Thirty minutes later we were driving south; two hours later, we boarded a ferry to the mainland. Another eight hours of intermittent rain, snow and fog on the two-lane Trans-Canada Highway and we were crossing the Columbia River and landing in the Kootenays just before midnight.
By the time we pulled into the Ol' Frontier motel/post office/gas station/diner in Revelstoke, road grit had turned my silver Subaru one shade from black. Its headlights could barely penetrate the grime. Kael and I chose the room that smelled like cleaning solution. Marie and Sean settled into the old cigarette funk next door. Both had two creaky beds and a sanitary wrap on the toilet. A scruffy mutt roamed the parking lot and nosed the door open to say hi. Snow began to fall.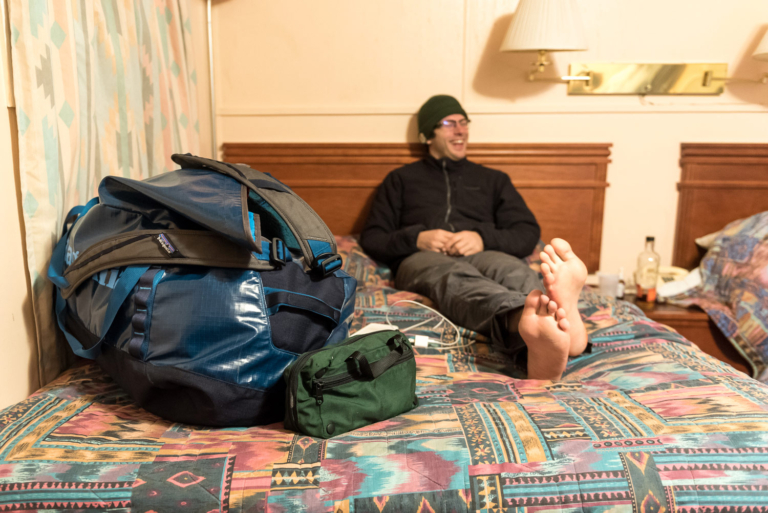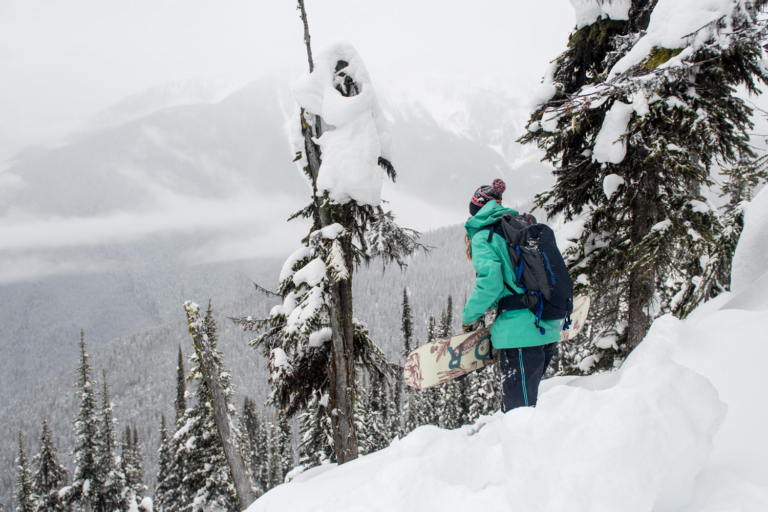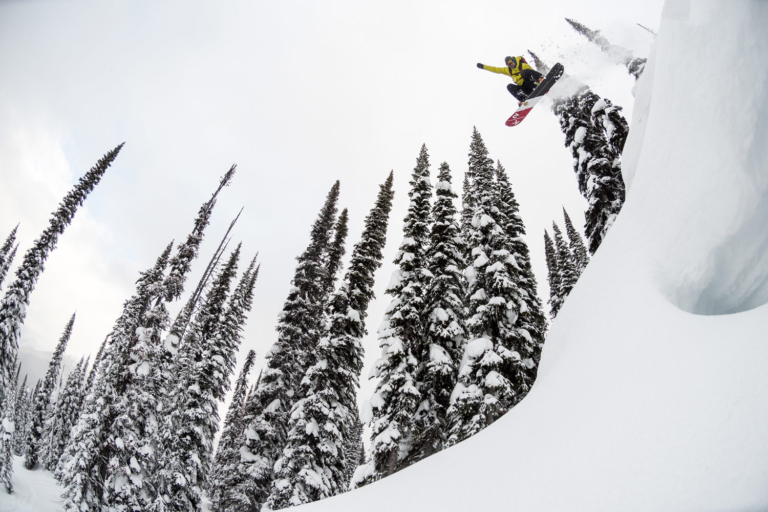 It took a few days, but conditions improved as promised. First boot-deep, then knee deep, then thigh deep snow. This time, the forecast was right. We moved out of the Ol' Frontier and into a two-bedroom suite for an evening, something a little further from the highway. Each evening, we'd have the same debate: "Should we move on? Stay here? I heard Nelson might be getting some sunshine …"
Then, when the weekend rolled around and lodging became scarce, it was my turn to pose a question: "Should we head east to Golden and go touring at Rogers Pass?"
This time there was no debate. There were pillows out there. Even bigger mountains. Sun in the forecast. And you never know what you might find another 100 miles to the east.