The Most Obvious Line
Luke Nelson's FKT on the Wasatch Ultimate Ridge Linkup.
I moved as quickly as I could toward the base of Monte Cristo as the first sliver of sun broke over the horizon. Car lights several thousand feet below crept along, and the morning breeze picked up as I entered one of the most technical sections of the route. It was only a little over four hours ago that I'd started my watch and ventured into the dark- ness of Ferguson Canyon. Now the vertical face of Monte Cristo loomed a few hundred feet above me. It was at this point, just a few weeks prior during a recon trip, that I'd been overwhelmed with fear while looking down at a several-hundred-foot drop—a topography formed by eroded thrust sheets, granitic intrusions and Precambrian sedimentary rock. This time, it was different. I felt calm. The line felt easy and the exposure somehow less dramatic. In a matter of minutes, I managed to work through, pulling on to the summit and startling two hikers at the top. As I transitioned from scrambling to running, I chuckled when they asked, "Where did you come from?"
At about 36 miles in length, the Wasatch Ultimate Ridge Linkup, WURL for short, is a horseshoe-shaped route that traces the sky- line of Little Cottonwood Canyon near Salt Lake City. The route starts in the neighbor- hoods on the edge of town and quickly climbs over 6,000 feet to the thin ribbon of jumbled rock that forms the top of the ridgeline.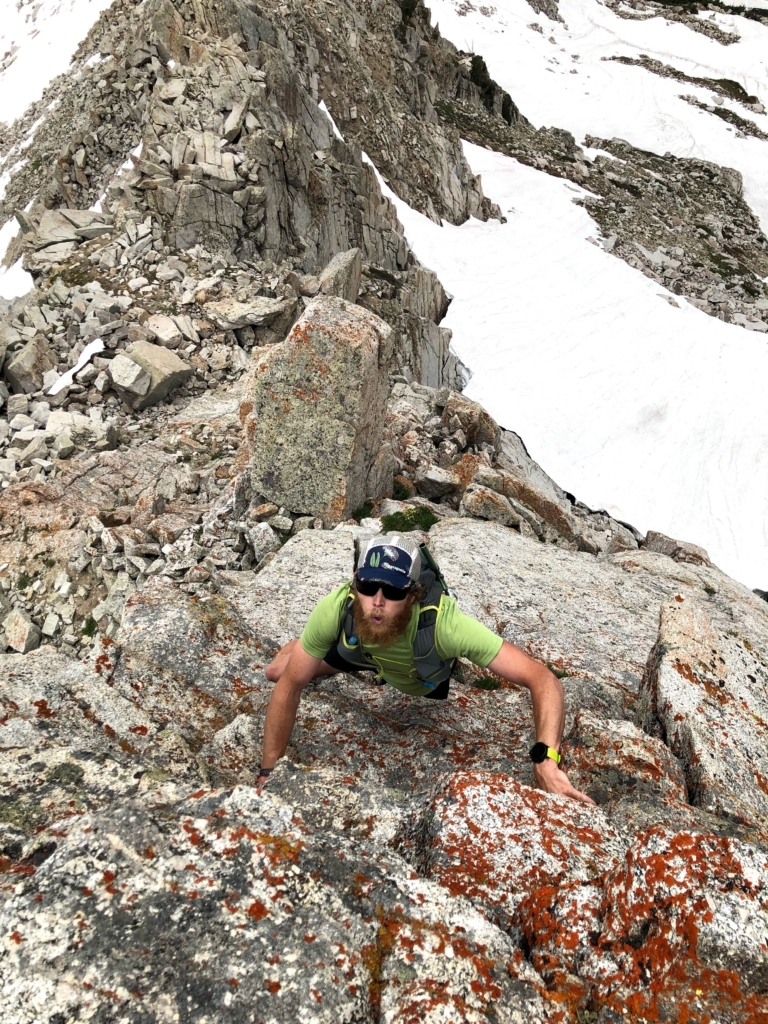 It is not a trail run. It's a tricky mix of exposed scrambling and endless talus-hopping that tags at least 21 named peaks and a few unnamed ones. On a map, it's an obvious line and for decades has drawn the attention of mountaineers and backcountry skiers. Jared Campbell formalized the running route in 2004 when he became the first person to complete it in a single push from town. Jared told me about it once on an afternoon "run" that topped out with a perfect view of the northern half of the ridgeline. I knew that at some point I wanted to complete the route, but at the time, I wasn't ready.
For me, the route represented a culmination of years of moving in the mountains. I had confidence that I could cover the distance, but a climbing accident over a decade ago left me with a challenging fear of exposure—and frankly, the scrambling sections scared me. So when I decided several years ago that the WURL was something I wanted to try, I knew it would take significant mental work to prepare for the route. I spent a lot of time with mentors and friends working through and repeating sections and learning to engage with my fear rather than suppress it. Slowly, I became more comfortable with the terrain and the airy exposure that make up more than 50 percent of the route.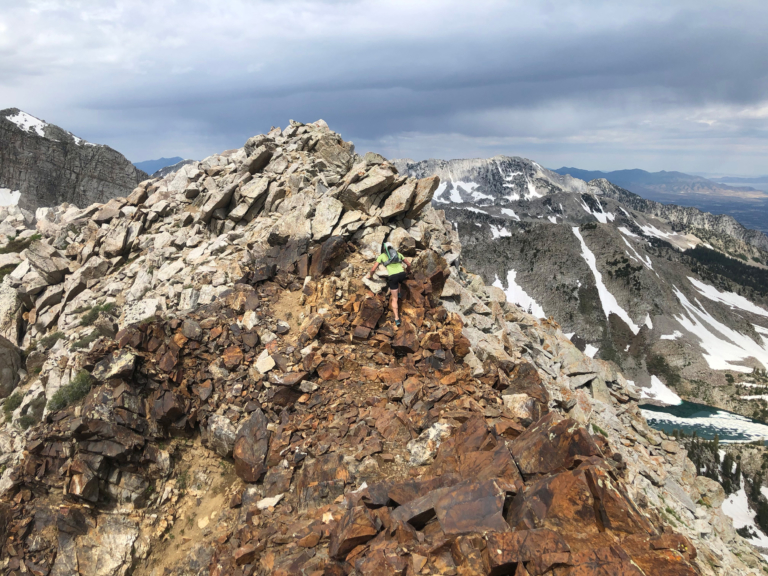 Lines like the WURL present an interesting challenge. They're nothing like an organized race: There's no set starting time and no mass of other runners ready to battle for their place among the crowd. Rather, these mountain routes are done on your own terms, in your own style, with the exception of knowledge shared between runners. They're up to you to figure out. In the moment, all that exists is the terrain and you. It becomes an exploration of oneself, seeing what happens when the physical self is exhausted and the mental challenge looms, and it's possible to step into the unknown and redefine a version of what is possible. There is a certain element of competition, particularly when trying to move as fast or faster than anyone else has done the line before. But even those records don't really matter. Barely a month after I set a new fastest time on the WURL, Joey Campanelli bettered it by almost 20 minutes.
In the weeks after the WURL, I had the chance to sit in the halls of Congress, meet with senators, representatives and their staffs and stand shoulder-to-shoulder with the youth of the nation during the global climate strikes. And I spent time on airplanes in between reflecting on the route and what it required. The experience seemed in some ways so analogous to this other kind of fight.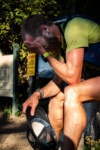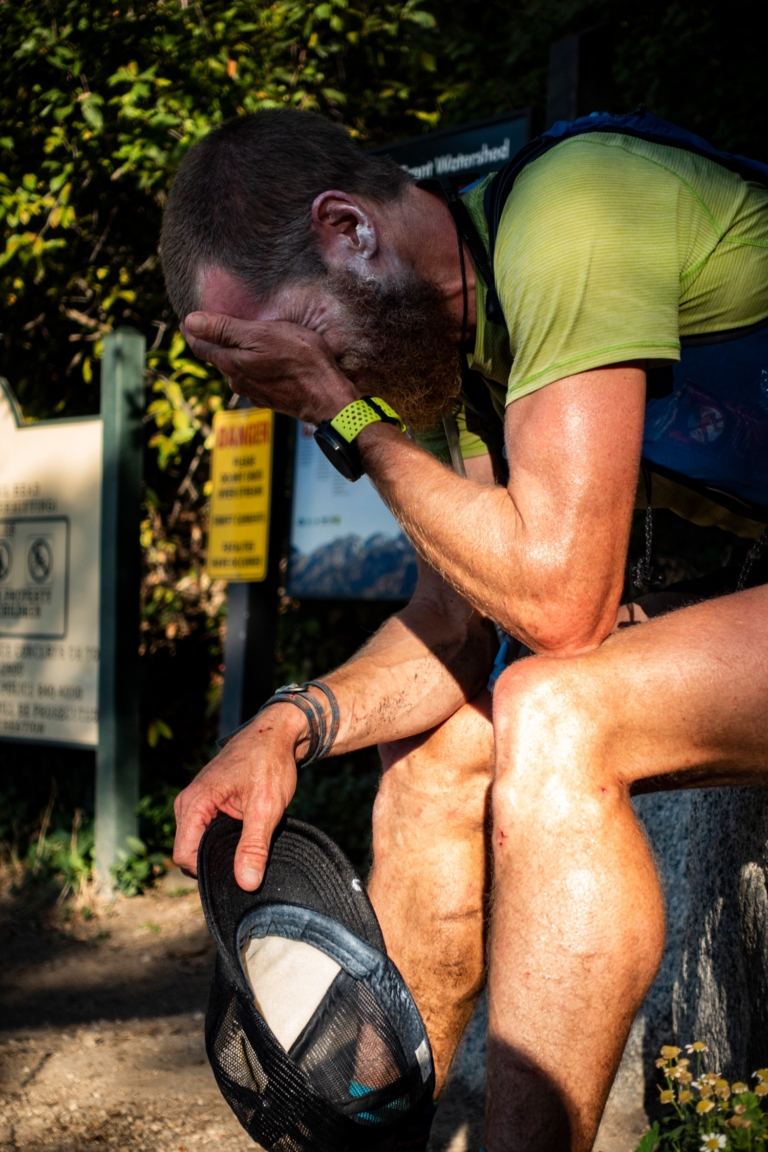 We're living in a time when it feels as if our society is facing a constant barrage of seemingly impossible challenges. Everything from local fights to global catastrophes. It can be difficult to navigate a way forward. But these challenges also present us with an incredible opportunity—an oppor- tunity to roll up our sleeves and be the ones to do the work that needs to be done. I prepared for the WURL by setting clear, lofty goals and putting the pieces together, which is exactly what's needed now. Our community of passionate dirtbags is perfectly suited for this work. We constantly put ourselves in the direct face of impossible paths. We know how to do the work to climb the crux pitch, to ski a terrifying line or to paddle into the largest waves. We do it every day, regardless of conditions. We practice overcoming fear until it no longer paralyzes us. If we can apply the same principles and passion to activism that we apply to our way of life, we can find and implement solutions to the tasks ahead of us.