Inside/Outside: Questions for Patagonia's T-Shirt Line Manager Cheryl Endo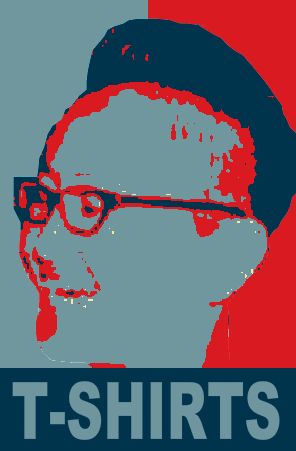 Cleanest Line contributor Craig Holloway is back with another installment of his employee interview series. Today, Craig speaks with Cheryl Endo, Patagonia's T-Shirt Line Director, about her job inside Patagonia and her interests outside the company.
Craig – What made you decide to come work at Patagonia?
Cheryl – In 1988 I decided to take a break from college and go live in Mammoth and be a ski bum. I was poor and had very little warm gear to withstand a cold winter in the Sierra. A schoolmate said that if you worked at the Patagonia Distribution Center (the old warehouse in Ventura) they'd give you free clothes from the "dog box". The free clothes were well-worn returns from customers, and I wanted to work at Patagonia so that I could get free gear. I got a job there and hung out with a bunch of folks who loved to spend time in the outdoors.  We'd leave work early Friday afternoons, drive up to Mammoth and ski the entire weekend. We stayed at a Motel 6, eight of us stuffed into one room. Those were really great times and half of those folks still work here.
Craig – What do you value most about the people you work with at Patagonia?
Cheryl – My co-workers have incredible passion for their work. They have a wild-horse spirit, which allows them to work more creatively on design and business projects.
Craig – What was your first job at Patagonia and what did you learn from that job that still resonates with you?
Cheryl – I was a Merchandise Handler and it was a pretty boring job. You could do the work with a hangover, which I often did. Most of the employees who worked at the Distribution Center were in their late teens or early twenties and lived for the weekends. At lunchtime we played soccer, basketball or kicked a hacky-sack around. It was the perfect place to be for college dropouts.
Those carefree days ended when I went to work at the Patagonia corporate office as an Inventory Analyst with the Logistics Group. My manager, Sharon McAlexander was a super athlete, and her "tough as nails" work ethic straightened my attitude quickly. She taught me to be passionate about my work because making clothing for our customers is a challenge.
Craig – You have worked at Patagonia for 22 years now.  What hasn't changed about the company, and what does Patagonia mean to you?
Cheryl – What hasn't changed is that every Monday, rice and beans is served in the café. And I feel right at home when I hear our longtime receptionist Chip (Chipper Bro) Bell cheerfully announce "Good morning!" over the PA system.
The company is a family owned business, and it feels like you're with family.  When a co-worker has a wedding or a birth, we celebrate it, and when there's a death, we mourn their loss.  If a co-worker is suffering from a serious illness, other co-workers will organize a food tree. Everyone at Patagonia looks out for each other's well being.
Craig – You're now the Product Line Manager for Patagonia's T-shirt line. What have you learned so far in your job?
Cheryl – What I have learned is that making a good quality T-shirt is one of the hardest things to achieve. You think it would be easy, but it's not. It's a toxic process and we work hard to produce the most environmentally conscious T-shirt brand on the market.
Craig – How many T-shirts did Patagonia sell last year?
Cheryl – Last year we sold over 425,000 T-shirts worldwide, and 76% of those sales were in USA and Canada.
Craig – Where is the organic cotton grown that Patagonia uses to make its T-shirts? And where are the T-shirts manufactured?
Cheryl –About 99% of the organic cotton that Patagonia uses to make its T-shirts is grown in Turkey, and the other 1% is grown in the USA.  All of the T-shirts are manufactured in Southern California, which is knitting the organic cotton, the dying process, sewing the T-shirts, and silk-screening the artwork graphics.
Craig – Why does Patagonia use PVC-and-phthalate-free inks for its T-shirt graphics?
Cheryl – Phthalate esters are plasticizers used in PVC inks, which help make the inks as well as the finished T-shirt graphics more pliable and flexible. What Patagonia is concerned about is the ability for the phthalate esters to leach out in to the environment or be inhaled by the wearer. So we use PVC-and-phthalate-free inks that do the least amount of harm.
Craig – The T-shirt artwork created by the artists is either complex or simple, and the colors used in their art are sublime or bold. Where do you find the artists that create such amazing art?
Cheryl – Michele Rozo (Graphic Arts Director) has a knack for finding artists. We also find artists by word of mouth through our co-workers. Michele and I work together to match the artists' work for the fall and spring T-shirt collection.
Craig – Who is your favorite artist?
Cheryl – My favorite artist is Kitty Botke. She works at Patagonia and I feel lucky to call her my friend.  She created the classic artwork for Patagonia T-shirts from the '80s and '90s. She's still brings her creative ideas and influential input to designing product each season. She invited me to her home studio once and I was blown away by her artwork. Kitty likes to keep her superhero art talent a secret.
Craig – The Great Pacific Ironworks retail store in Ventura recently showcased original artwork from some of the artists for Patagonia's T-shirt line. How did the local community receive the art show, and was it a positive experience for the artists?
Cheryl – The art show at GPIW was a tremendous success and the artists had a great time. The whole affair was cooked up by Sunday Rylander (Retail Visual Merchandiser) and Michele.  A few years ago we had a very successful art show at the Patagonia Santa Monica store, and wanted to bring the artists' work to GPIW. Our event was in conjunction with Ventura's popular Artwalk.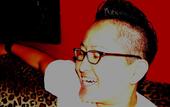 Craig – When you meet people who have not heard of Patagonia, what do you tell them about the company?
Cheryl – Here are a few standard responses that I use with people that I meet at airports, restaurants or bars.
1. We're a bunch of hippie tree huggers.
2. We make clothes that you can compost and eat.
3. My work at Patagonia keeps me out of prison.
I know, I'm a really bad ambassador for the company, but I'm more interested in learning about the person I'm talking with.
Craig – I hear you're running the New York City Marathon this fall.  How is your training going?
Cheryl – I love to run, but my pace is ungodly slow. I had a humiliating experience running my first marathon in Alaska.  At mile 15 a one-legged runner hop/crutched right past me and yelled, "keep it up"!  I still talk to my therapist about that experience.
Craig – You possess a strong work ethic. Where does it come from?
Cheryl – I was a handful with my parents growing up, and the life stuff they were trying to teach me didn't sink in, but their "work hard in life" message somehow stuck.  I think my Mom is amazed that I didn't end up in jail.  Well… there was that one time, but thankfully my parents never found out.
Craig – Are you still doing volunteer work with Kim Stroud at the Ojai Raptor Center? What have you learned about injured raptors under your care?
Cheryl – Yes I still volunteer at the ORC and they have a new facility in Ojai. The volunteers have one more flight cage to complete, and the infirmary needs to be built. The office is almost done too. Not bad for a group of geeky Patagonia employees who started the ORC out of a rundown tin building next to Yvon Chouinard's blacksmith shop.
I've learned not to become emotionally attached to the injured raptors under my care. Once the bird's injury heals, it has to be returned to its natural habitat. I respect their way of life – to be wild and free.