Listen to "If You Build It" Dirtbag Diaries Podcast Episode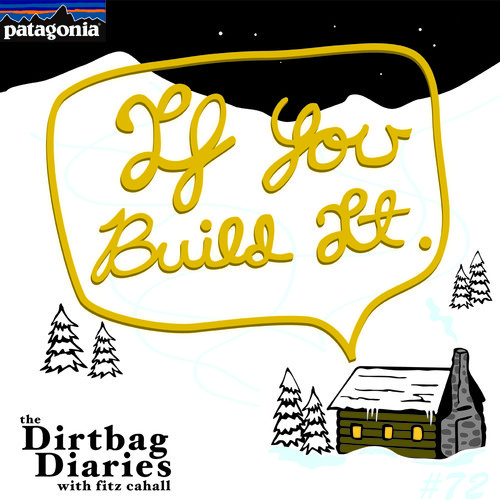 Powerful ideas often demand that we leave the comfort of a safety net. We quit a nine to five. We take out a second mortgage on our house. Along the way, we can expect to be called crazy one day and brilliant the next. In the late 1990s, Jeff Pensiero had an idea, to build a backcountry ski lodge that catered to snowboarders. It was outlandish – targeting a market that barely existed – and yet perfect. But, like any dream, it took years of sweat, worry, right-people-right-time connections, and damn good perseverance to make it all look seamless. From the shores of Lake Tahoe to the world renowned slopes of Baldface Lodge, we bring you one snowboarder's journey to create his dream.

Listen to "If You Built It" by The Dirtbag Diaries on Soundcloud
Visit dirtbagdiaries.com for links to past episodes, featured music and to pledge your support. You can subscribe to the podcast via iTunes, RSS, SoundCloud and Stitcher, or connect with the Dirtbag Diaries community on Facebook and Twitter. The Dirtbag Diaries is a Duct Tape Then Beer production.
Graphic by Walker Cahall