Bike to Work Week: Ode to a Bike
Today's post comes to us from Patagonia E-mail Maestro, Steve Wages. Steve's the kind of cyclist who celebrates Bike to Work Week every week of the year, finding a way to stay true to the saddle despite obligations as a professional, a husband, and a dad. His story gives us a little peek into the passion that keeps him pedaling.
______________________________________________________________________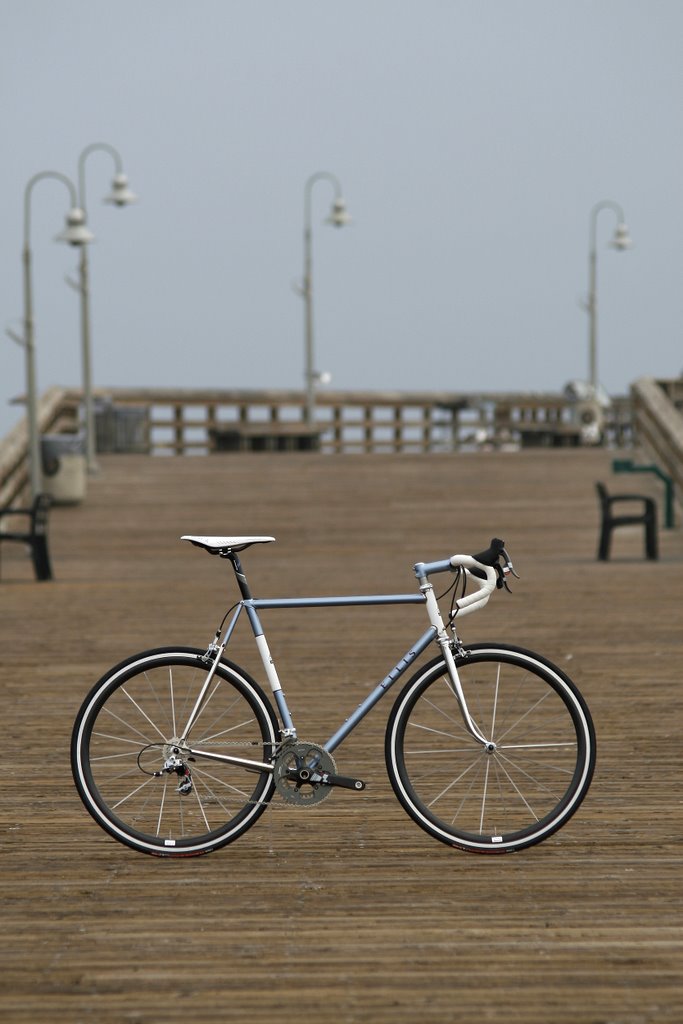 Since I can remember, my brother and I saw our bikes as key to our personal freedom. We could go where we wanted when we wanted, and the faster the better. I still recall – ummm – "borrowing" my friend's 10-speed Huffy while she was on vacation. I was about 9 and trying to set new land-speed records: that bike with its drop bars and skinny tires…it had to be an order of magnitude faster then my single-speed red Schwinn. My lust prevailed and I rolled it out of their garage….
As the younger brother, Dave's relation to bicycles was initially about keeping up with us older kids. Pretty soon, he surpassed us all and discovered the world of competitive cycling. His life became centered around riding and he'd draw intricate sketches of bikes for high-school art class. He worked his way up through the ranks of repair-monkey at the local bike shops, until he got a call from a friend at
Serotta
in '94. Although he started out in the shipping department, his love of cycles was apparent and soon they let him loose brazing. His first attempts were crude, but with guidance from the frame builders, he picked up the craft of steel bikes and began to see what separated a good frame from an exceptional one.
[Steve's hand-built Ellis Cycles road bike. Begging to be stolen. Photo: Steve Wages]
As Serotta transitioned toward exotic materials like titanium and carbon, he moved on to