Ventura Ain't Bringing It
There was a somewhat quiet challenge issued deep in the comments of the "Support Human Power" post about who could saddle up more of their crew for Bike to Work Week: our Ventura HQ or the Reno Distribution Center. Not that it's a contest or anything . . . BUT, well, we are feeling a little swell of pride up here in Renoland. So far, we've got 57 unique riders and a daily average of 20% of all employees riding to work!
Need some ideas on how to get pedal powered? Check out this great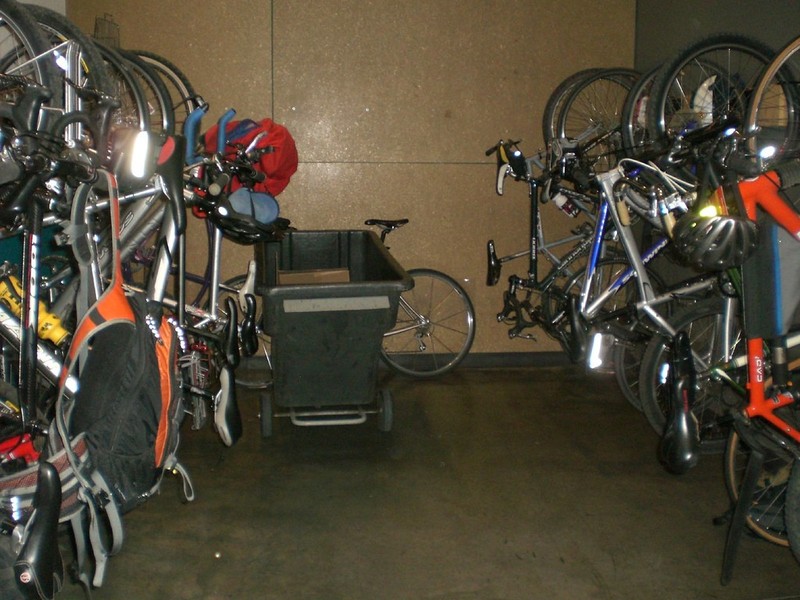 It's hard not to get fired up when you show up at work on your bike and there's no parking!
[Photo courtesy of Maresa Martin.]