SWIP It Good – Tracing the Path of Green Energy Through Wild Nevada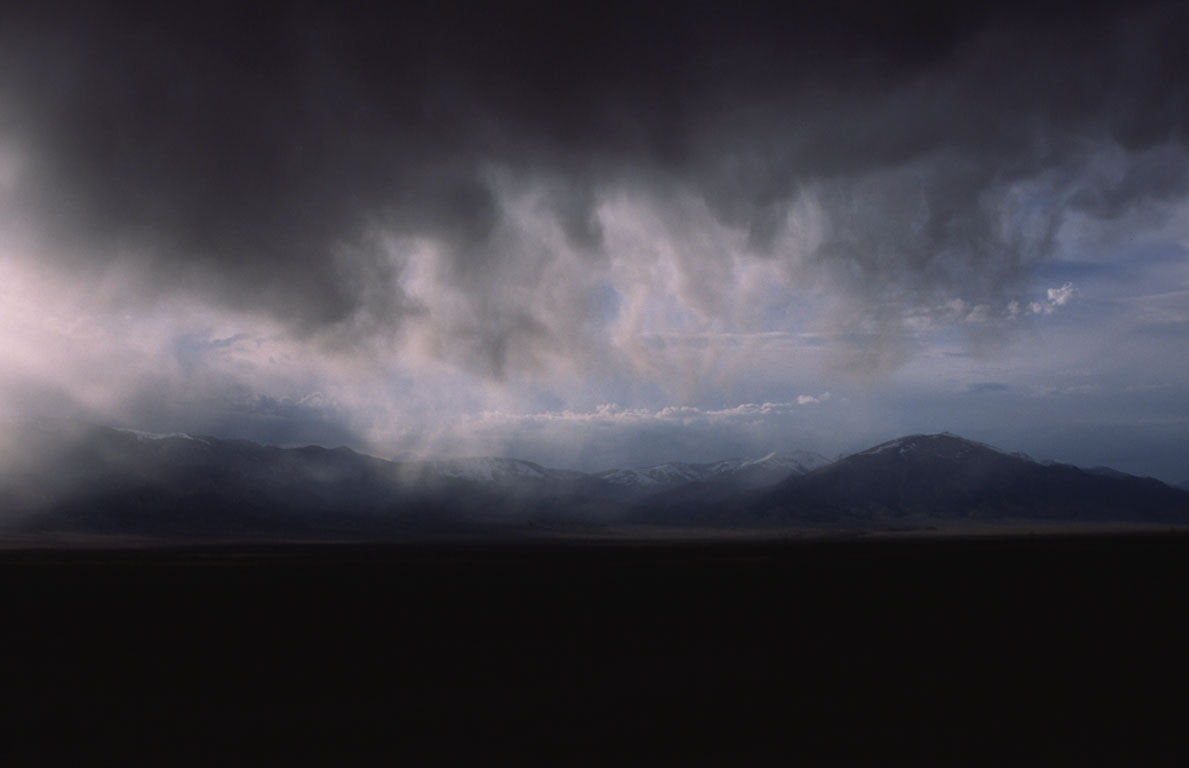 Between southern Idaho's I-84 and the portion of I-15 transecting Nevada's southern tip stretches a vast, empty land – over 500 miles of mountains, sagebrush, and wild bunchgrass. The area is home to some of the lower 48's loneliest corners; even today, it's crossed by only two major east-west routes. It has remained a region of vast sagebrush oceans, naked playas, and peaks soaring to 12- and 13,000 feet, and is home to huge herds of pronghorn, remnant elk populations tucked away in forgotten mountain ranges, and healthy holdouts of predators like bobcats and mountain lions. In its more level places, large tracts of high-desert grassland look much like they have for thousands of years, while the high folds of the ancient peaks shelter trees that began growing over 4000 years ago and continue to raise their wizened green limbs to the sky.
There are many reasons this region remains so sparsely inhabited, and the weather is a major one. Winds, unimpeded by obstacles, gain monstrous strength over the sweeping fetches between mountain ranges and whip the frequent snowstorms into vicious white-out fury. Springtime in the Great Basin and on the Snake River Plain is more a euphemism than a season. While warm, clear, sunny days aren't uncommon during this time of year, it's what happens between them that lends the vast region its character. Most of its valleys sit at near 6000 feet in elevation and the horizon is more often than not an unbroken line interrupted at random intervals by outcroppings of rock or the rare lone and struggling tree. The terrain here lies equally open to the warming spring sun and the hammering storms of a steely still-winter sky.
It's through this region that a large-scale green energy project will be developed, the Southwest Intertie Project, which will carry renewable energy from the Midpoint Substation in north Jerome County, Idaho south to the Harry Allen Substation, just north of Las Vegas in Clark County, Nevada—and beyond. And it's also through this region, at this meteorologically fickle time of year, that Adam Bradley will be walking alone and unsupported along the entire length of that proposed power line.
[A typical spring storm bears down on the eastern flank of the Schell Creek Range in the eastern Great Basin. Photo: localcrew]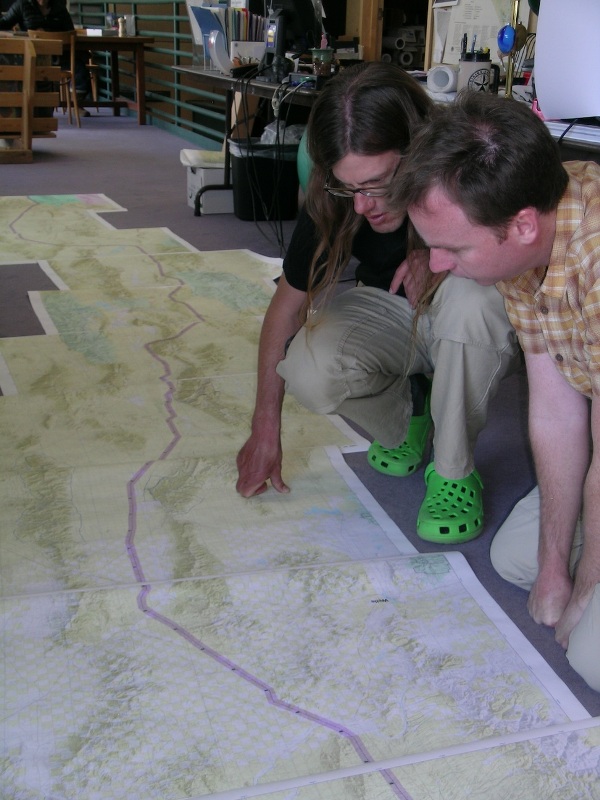 Because the project will create inevitable changes to the landscape of Eastern Nevada, the Nevada Wilderness Project has made a point to be involved from the very beginning, making it a key component of their "smart from the start" approach to conservation and green-energy development. The group recognizes the importance of clean energy development and is seeking to use their expertise to ensure these projects are designed in a way that promotes the health of local economies without sacrificing the health of wilderness quality land and wildlife populations.
Because NWP sees the SWIP as having the potential to be the "backbone" of Nevada's new clean energy economy, they've been working closely with Great Basin Transmission on everything from the location of the power line route to the design of their towers. A recent article from the Las Vegas Review-Journal highlights this uncommon collaboration of energy developers and conservation groups, highlighting the developer-funded research of their project's potential impacts on sensitive wildlife habitat. 
Cleanest Line readers will recognize Adam Bradley's name as the Patagonia employee who set the latest speed record on the Pacific Crest Trail, completing the entire 2655-mile route in just over 65 days. Adam will be keeping in touch with the NWP crew throughout his hike and we'll be looking forward to hosting his updates here. His hike starts this Thursday in commemoration of the 40th anniversary of Earth Day. He aims to complete his 501 mile walk in approximately 15 days, averaging just about 33 miles per day.
[Thru-hiker Adam Bradley and Nevada Wilderness Project specialist John Tull survey a portion of the SWIP route. Laid out to highlight the full route Adam will be hiking, the maps cover 26 feet. Photo: Charlotte Overby]