And the Winner of "Chasing Waves" is …
/
September 23, 2009
1 Min Read
/
Surfing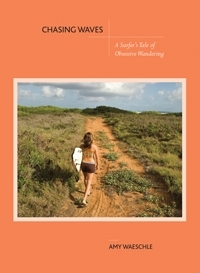 A couple weeks back we shared an excerpt from Amy Waeschle's new book Chasing Waves: A Surfer's Tale of Obsessive Wandering. Amy kindly donated a copy of her book for one lucky Cleanest Line commenter. And that person is … Long Story Longer!
The random time generator selected 22:09 and Long Story Longer said, "Very cool! I'd love to win a copy. I'm a brand new surf baby and this sounds inspiring." at precisely 10:10 PM (22:10). Turns out she keeps a blog of her own where she's chronicling the trials and tribulations of being a new surfer.
Congratulations LSL. I hope you enjoy the book as much as we have.
Thanks to everyone who entered the contest. If you didn't win, please consider supporting Amy's work by purchasing a copy of Chasing Waves from Mountaineers Books or Amazon. We have another book giveaway in the works so stay tuned.