Slow is Fast, Part 2 – Biking and Surfing down the California Coast
Dan Malloy
/
October 10, 2012
/
6 Min Read
/
Surfing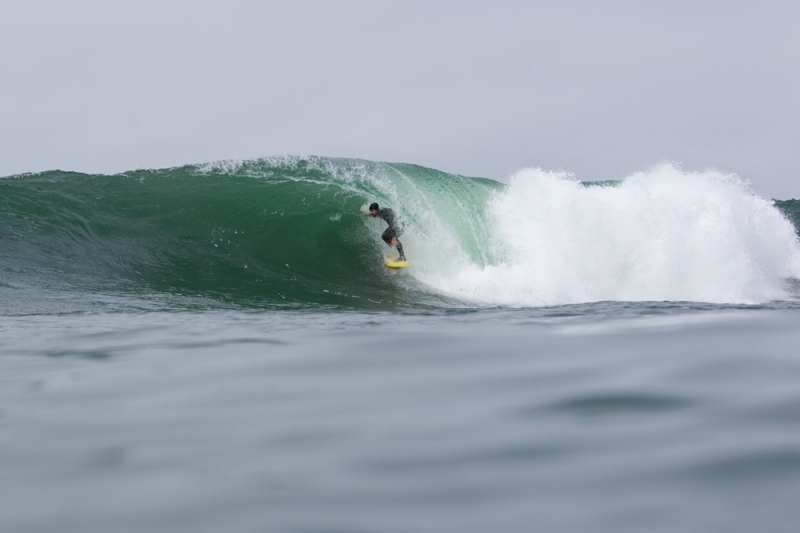 In the last month I have learned more about the people and places along the California coast than I had in 34 years and a thousand trips by car.
Maybe slow is fast.
We have been on the road for five weeks now and we are thoroughly convinced that we have found the fabled confluence of old California and new California.
The bummer is, it's not a physical place and the only way we seem to be able to track it down is by bike. I don't really understand why. Every time we hit the road pedaling good things just start happening, strange coincidences, random happenings, happy accidents and all-around ridiculous stuff. If I tried to explain it you might think I was on something. So, I'll save the explanation of this epiphany and post a few photos from the most recent leg of our trip, San Francisco to San Luis Obispo. Editor's note: Get caught up with Slow is Fast, part 1.
We finally found great surf, and the magic of fall in California seems to be upon us. Good riddance you dreaded fog monster.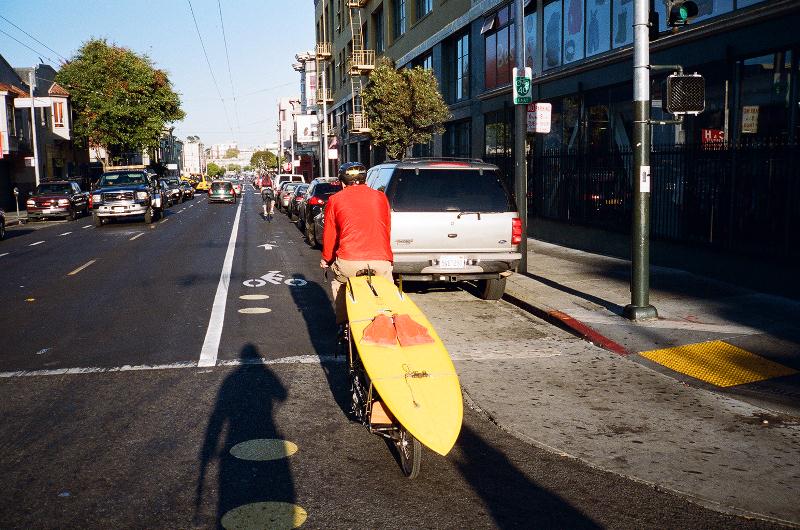 City surfing. Commuting to Ocean Beach from the Mission District.
Photo: Kanoa Z.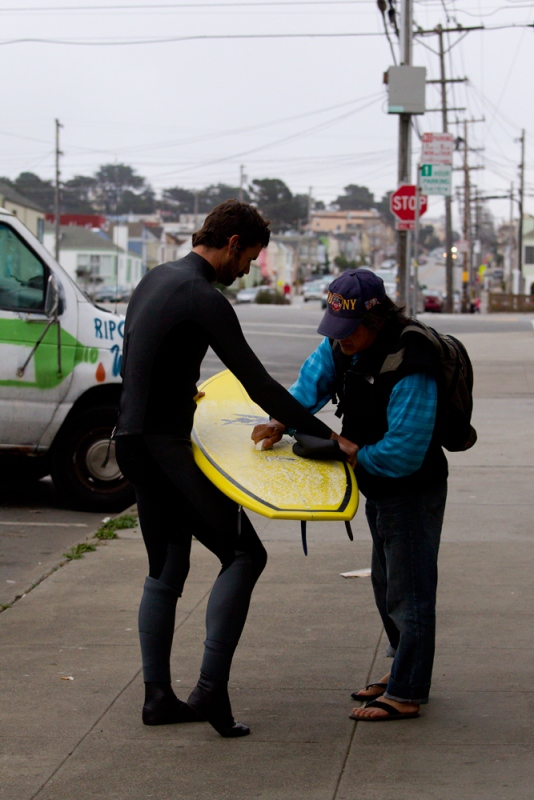 "Can I try?" A random person on the street gets his first taste of waxing a surfboard. Photo: Kellen Keene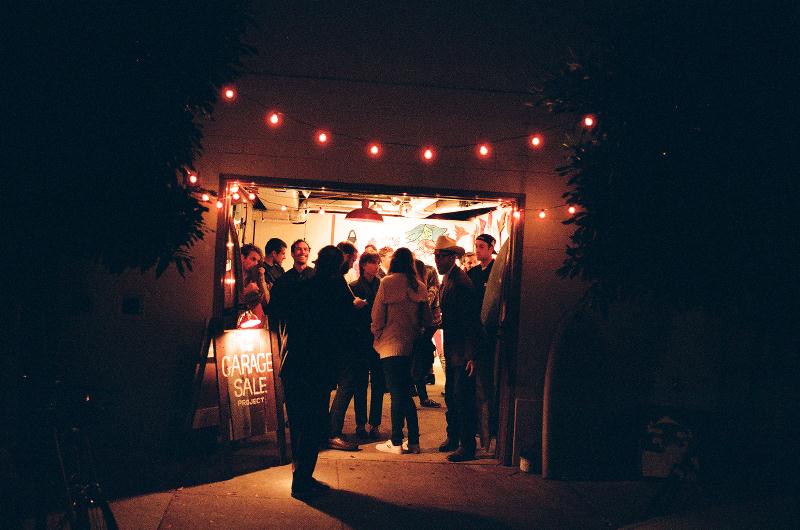 Chris Reardon invited us over for his garage sale project where he hosts a garage sale/art show. This time the featured artists were Jonathan Steinberg from Island Conservation and Dave Gardner from deep inside the tube. 
Photo: Dan M.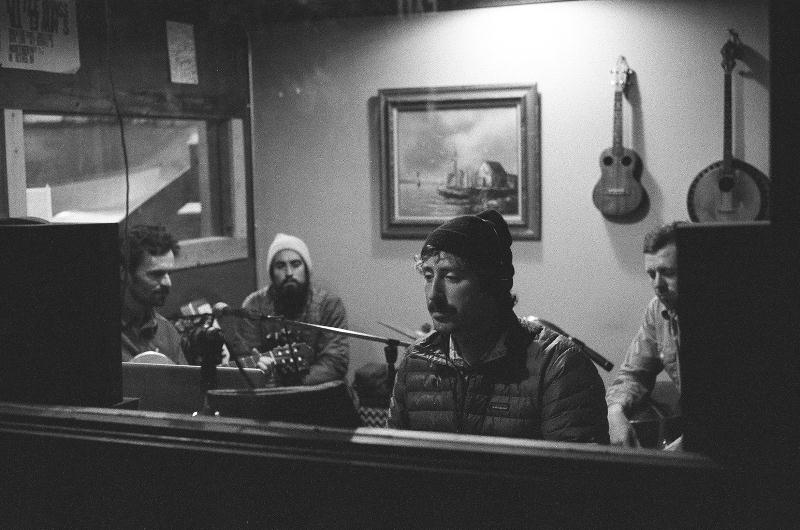 Alexi and Brett at the helm during our fun-as-heck recording session. Magic West Studios, Mill Valley. Photo: Kanoa Z.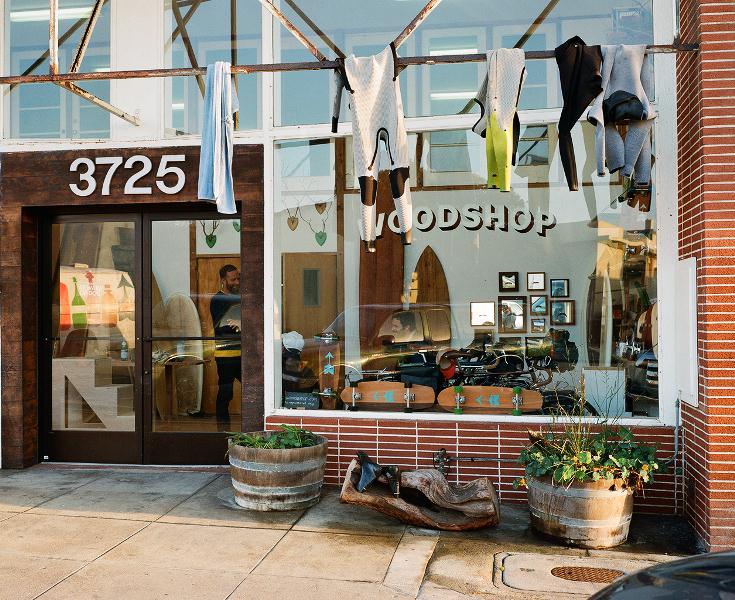 Every time I visit the Woodshop I seriously consider asking them if I can move in. Photo: Kanoa Z.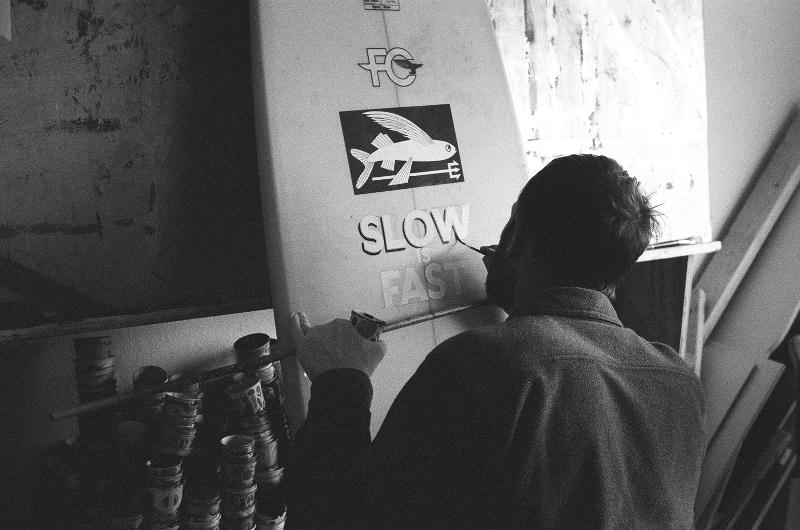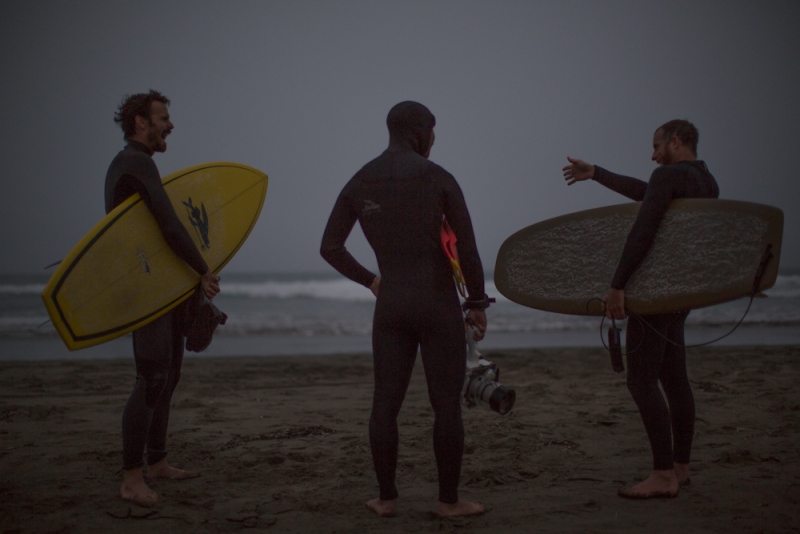 "You missed it Kanoa!" Jeff Canham re-living his slob rotation. Okay, maybe it was just a nice highline. Jeff, thanks again for painting my board! Photo: Kanoa Z. and Photo: Kellen K.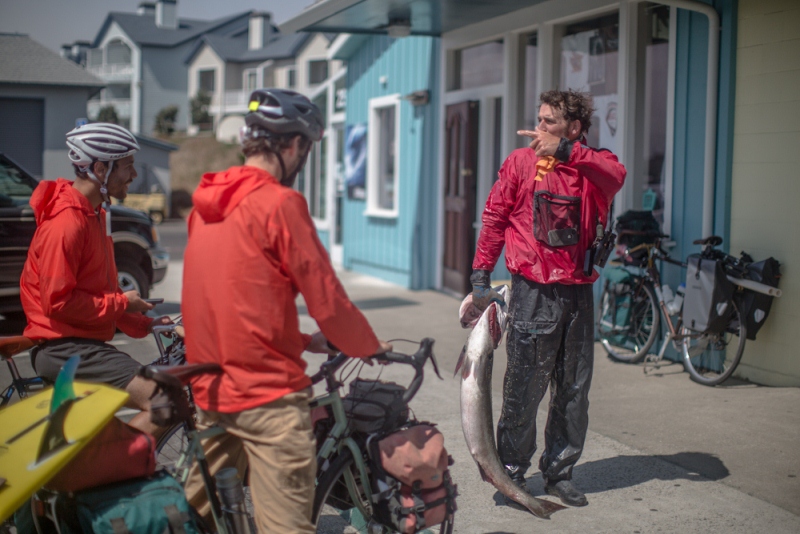 Half Moon Bay. A 32-pound white sea bass taken by rod, real and kayak.
Photo: Kellen K.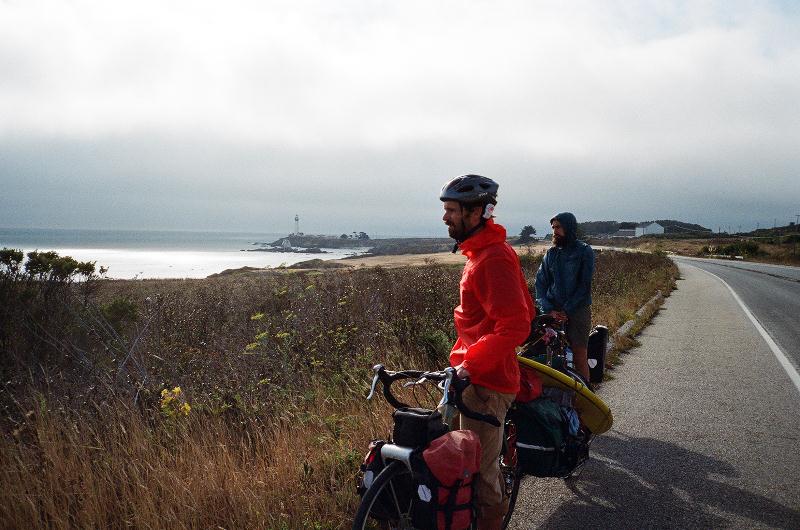 Just after "the devil's slide," the scariest leg of our trip. Photo: Kanoa Z.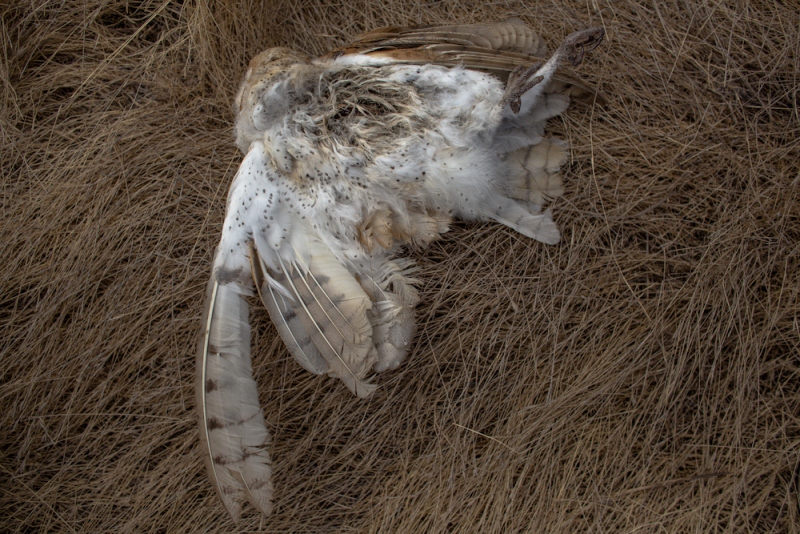 Another road kill photo for the book project. Photo: Kellen K.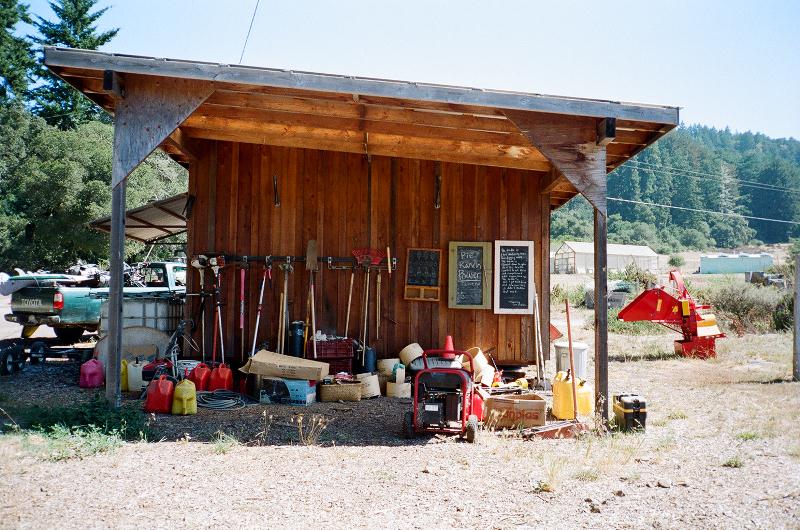 Photo: Kanoa Z.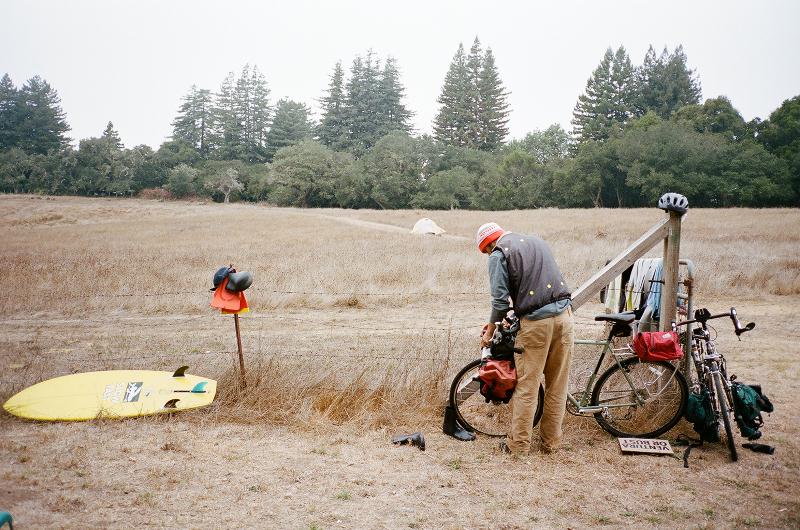 Photo: Kanoa Z.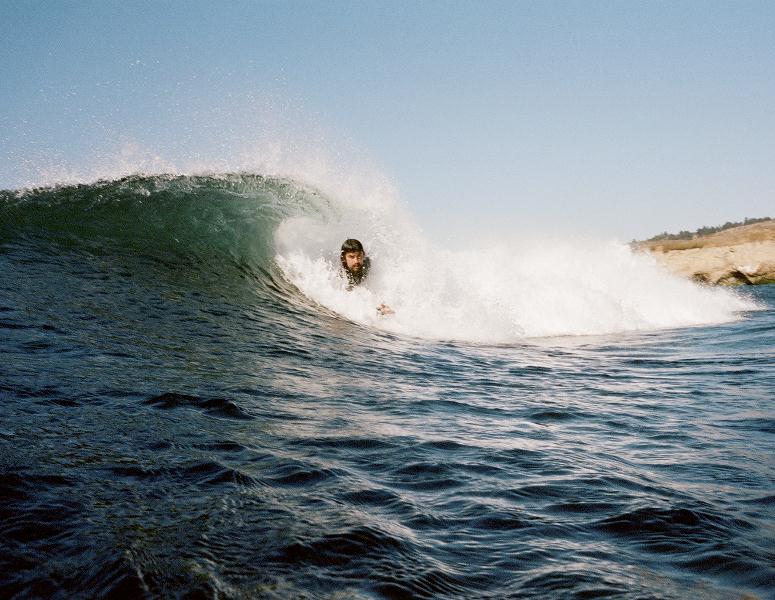 Kellen "the jeweler" Keene. Photo: Kanoa Z.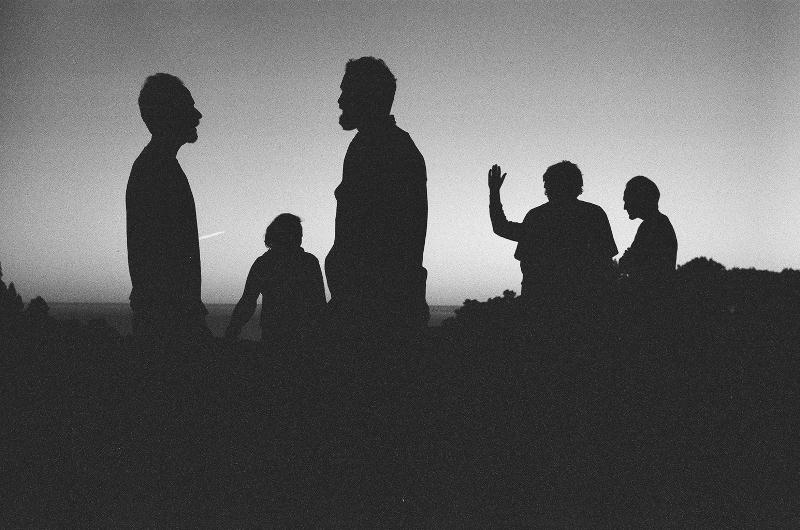 Photo: Dan M.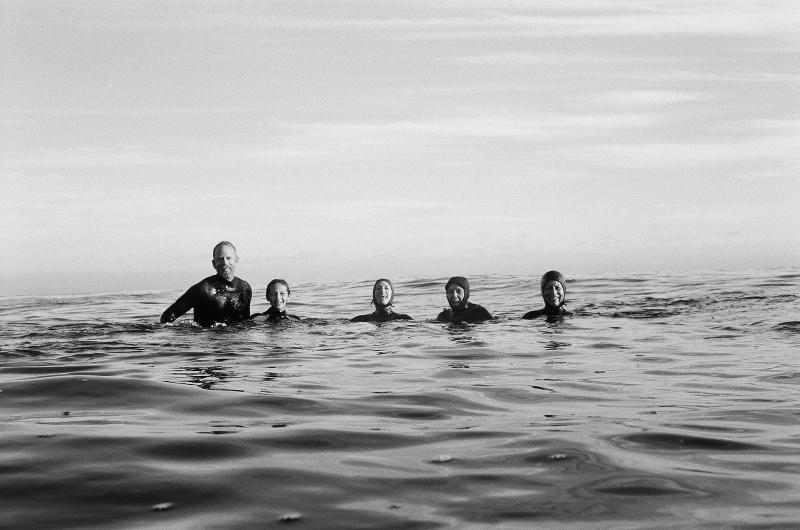 J.P., Bella and Jane from Sea Level Farm, along with Tiffany Morgan Campbell and Ali Edwards. The body surfing, farming, tracking, trail blazing bandits. Photo: Kanoa Z.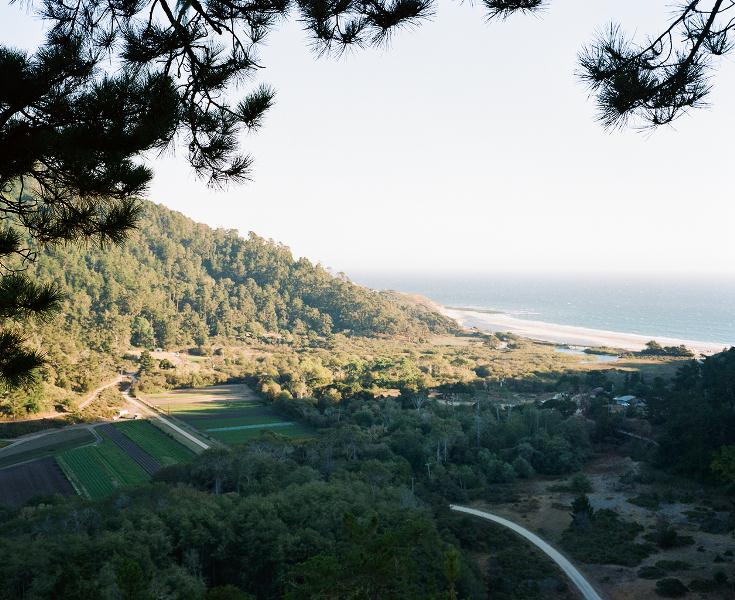 Route 1 Farms operated by Jeff Larky. Photo: Kanoa Z.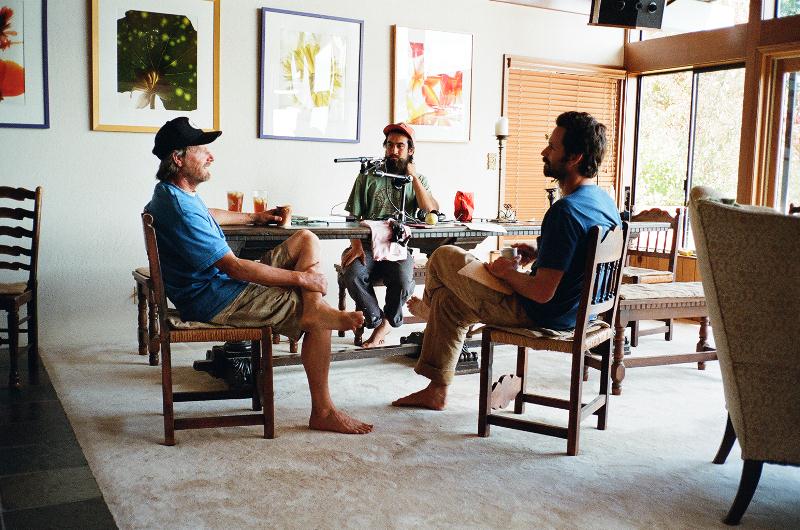 Jeff Larky, one of Santa Cruz's premier organic farmers, let us record a conversation and interview at his home. Dan M: "So dude, when do you have time to surf?" Jeff L: "Is that all you think about?" Photo: Kanoa Z.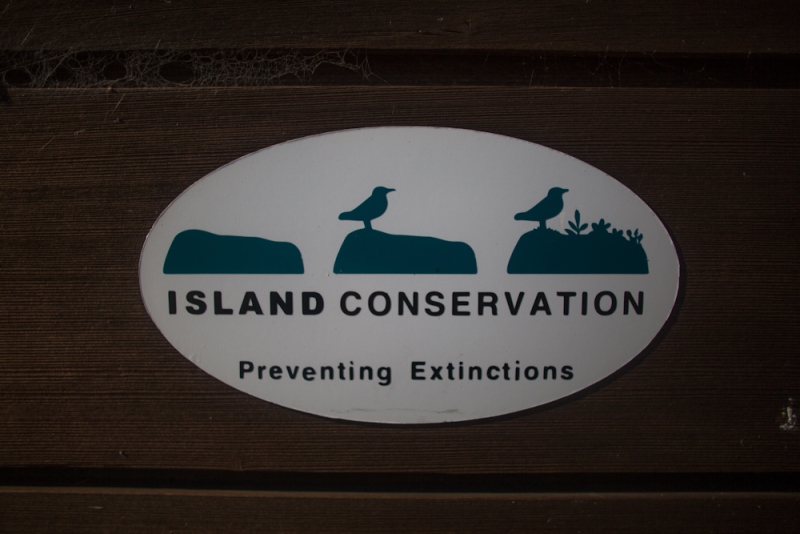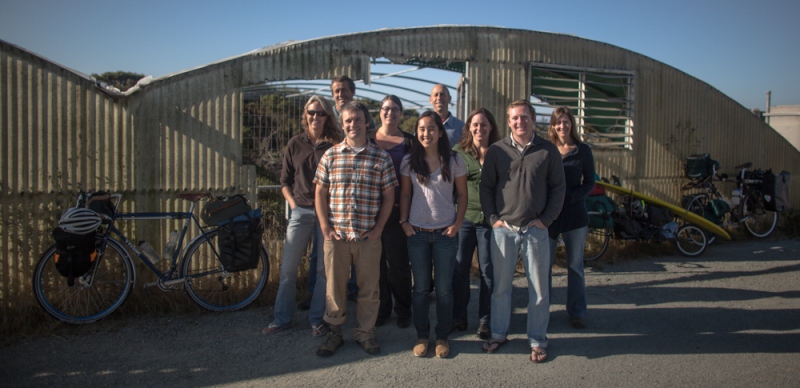 The crew at Island Conservation let us stop by and bug them about their latest projects. Thank god for folks like this. Long live the San Nicholas fox and night lizard! Photos: Kellen K.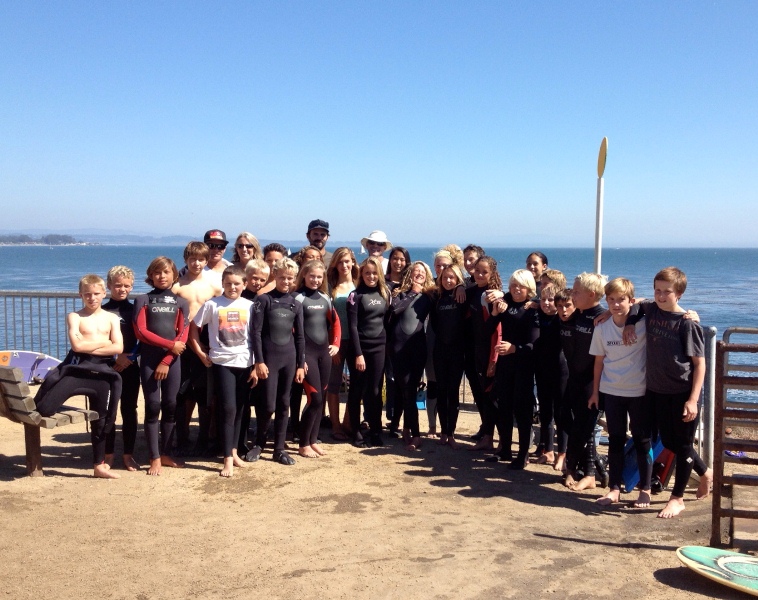 On our way out of Santa Cruz, I snagged a shot with the Mission Hill Middle School Surf Team whose coaches just happened to be big-wave legend Richard Schmidt and master shaper Ward Coffey. It is hard for me to imagine that surfing will get more exciting than it is right now, but with programs like this and third-generation surfers rapidly becoming the norm, I have a good feeling that the progression curve is still in its infancy.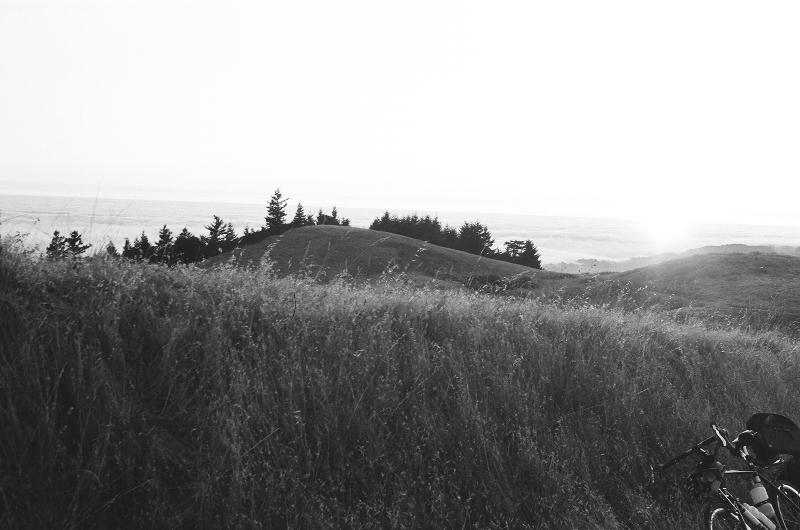 Photo: Kanoa Z.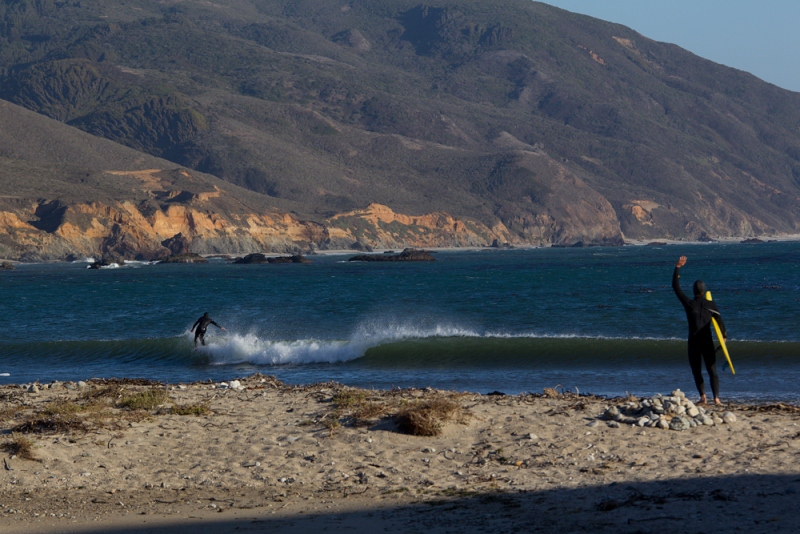 Trevor Gordon and I pay homage to Ron Stoner. Photo: Kanoa Z.

Thankfully, Trevor showed up with logs when he came to camp out with us for a few days. Photo: Kanoa Z.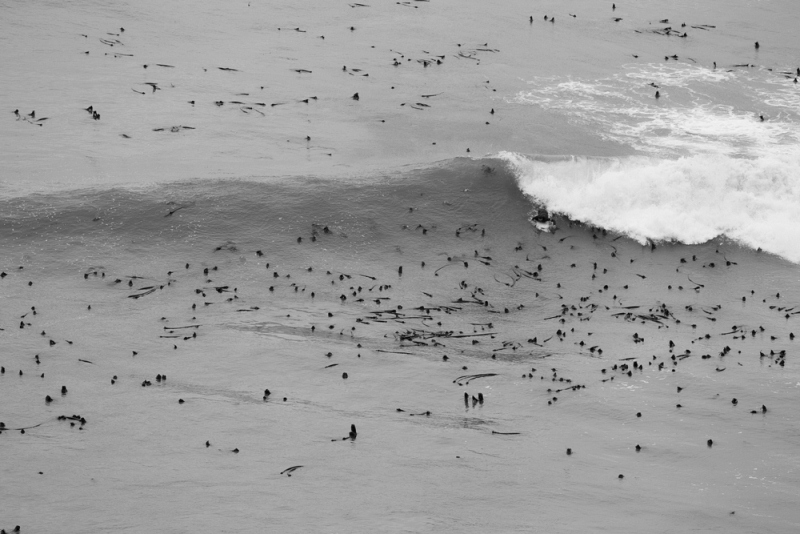 I wish the bull kelp and late takeoff were my main concerns during this session. It's no mystery that there are fewer surfers up north, with the ultra chill and big fish. Photo: Kanoa Z.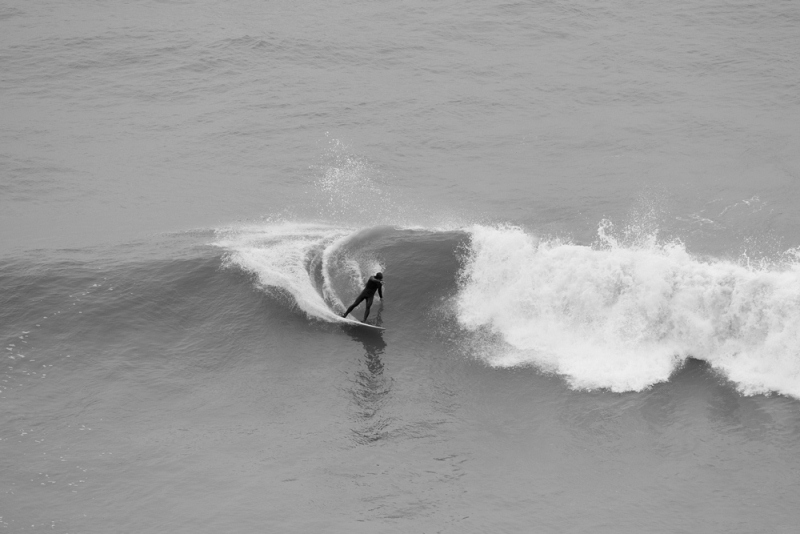 I have primarily been riding the trekking board that I had Fletch build for the trip as a thruster. In clean overhead surf it has been great. Next time the waves are small I am going to try it with the keel twin set up. Photo: Kanoa Z.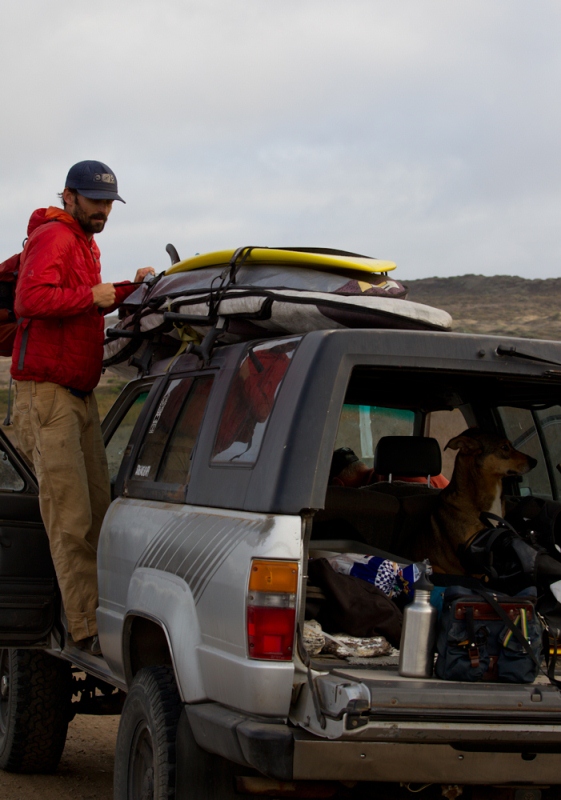 Myth Busters. Quite a few people have made the assumption that we are on some kind of a purist cycling crusade. That sounds fun but it's not what we are up to. The goal of our trip has been to have fun and learn; sometimes that means going with the flow.
We do all of our southward progression by bicycle (except for the time that the cops pulled us over on the freeway at one in the morning). When we reach a destination, it's a total free for all – whatever the host has in store.
Here I am loading my gear onto D.Z.'s truck after a session at "the king the queen and the joker in between." Photo: Kanoa Z.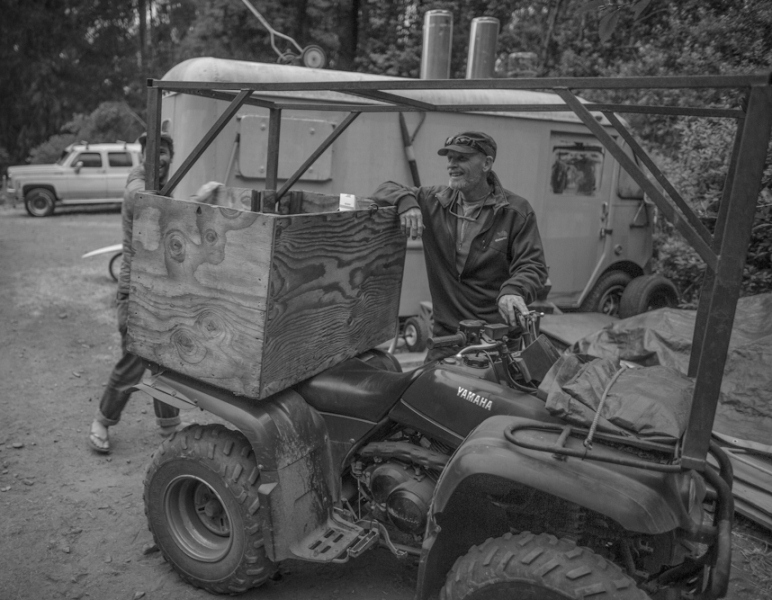 D.Z. – school teacher, surfer, carpenter, artist, bus driver, swimming teacher, ax thrower and much much more. This quad is the biggest vehicle he can drive up to the house where he lives and caretakes in Big Sur. Thanks for the king's coffee! Photo: Kellen K.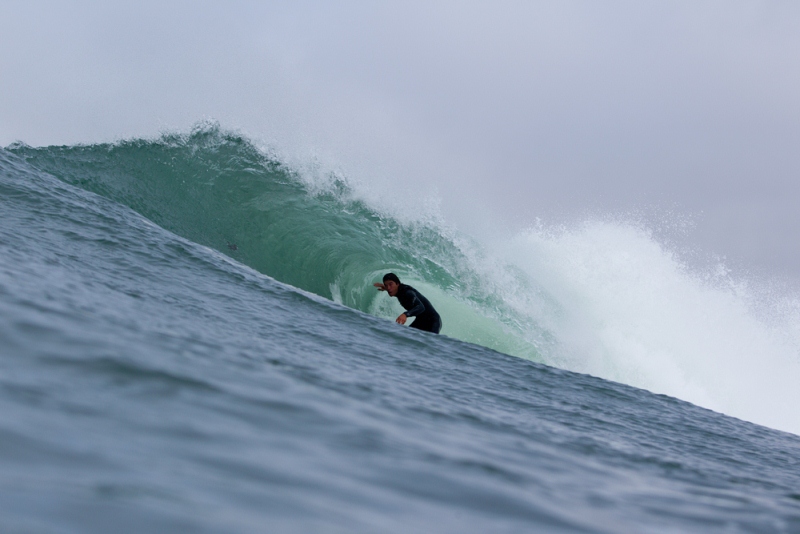 Chad Jackson met up with us for a session at one of his favorite slabs. After schooling me on where to takeoff, he taught us a bit about the local archaeology. Photo: Kanoa Z.

Chad and his son, Nalu. Photo: Kellen K.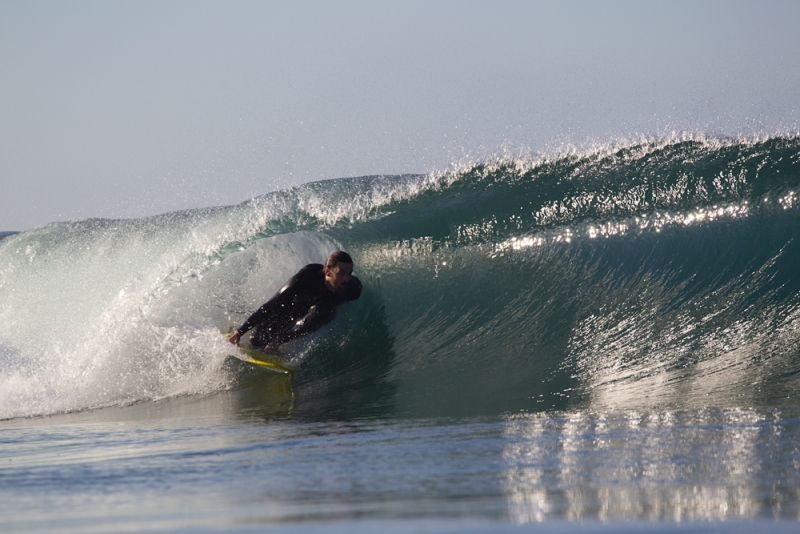 Getting wet before a long day in the saddle. Photo: Kanoa Z.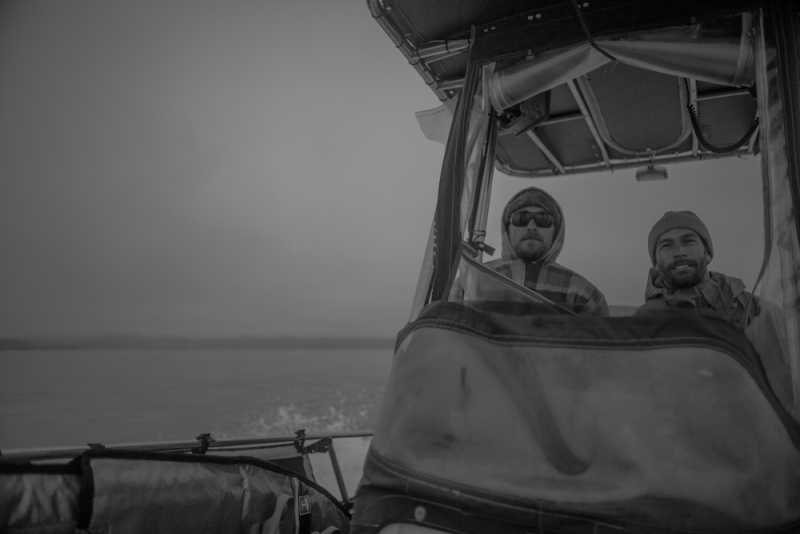 Kyle Metcalf and Kanoa. Photo: Kellen K.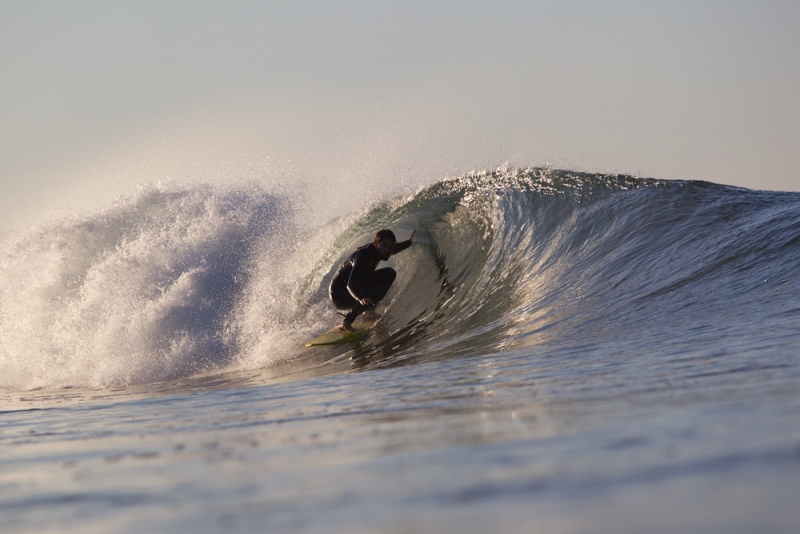 Switch stance on a clean little peeler. Going switch and riding weird boards always seems to remind me that we are just kids playing at the beach.
Photo: Kanoa Z.