Shaun Tomson: I Will Catch a Wave Every Day, Even in My Mind
/
March 17, 2007
2 Min Read
/
Surfing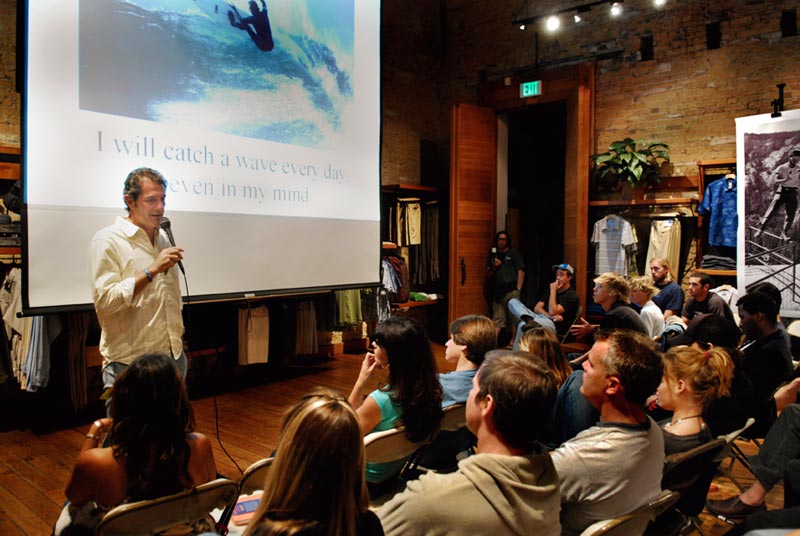 This past Monday evening surfing great Shaun Tomson gave a slideshow presentation to a packed house at our Ventura retail store, Great Pacific Iron Works. Brett from the GPIW staff sent over some pictures from the event and a short writeup (more photos after the jump).
Patagonia once again outdoes itself by bringing in a guest speaker of monumentous proportions to speak of life lessons and breathtaking accomplishments. Shaun Tomson, a South African native, has been surfing the great ocean blue for over four decades. As a 1977 world champ and a 14-year veteran of the pro tour, Shaun spent a lot of his life learning unspoken rules of conduct and his new book, Surfer's Code – 12 Simple Lessons for Riding Through Life, details his experiences.
After signing a few books for wide-eyed kids of all agesand a quick chow on some awesome eats donated from local restaurants,Shaun presented a short slide show detailing these 12 lessons and spokeof his family and the loss of his 14 year old son. After reading someclips from his book and telling the story of getting coldcocked by anunhappy fellow wave rider, everyone filed out of the Ventura retailstore with a full belly and star-struck stares of contentment.
Shaun was kind enough to give the same presentation on Thursdaynight at our Cardiff Surf Store. Huge thanks to Shaun for visitingPatagonia and sharing his wisdom with us. As surfing's popularity continues to grow we all need to work on sharing waves and keeping the vibe in the water positive.
Man, between this one and theslideshow Gerry Lopez presented last November, it's a great time to bea surfer at Patagonia.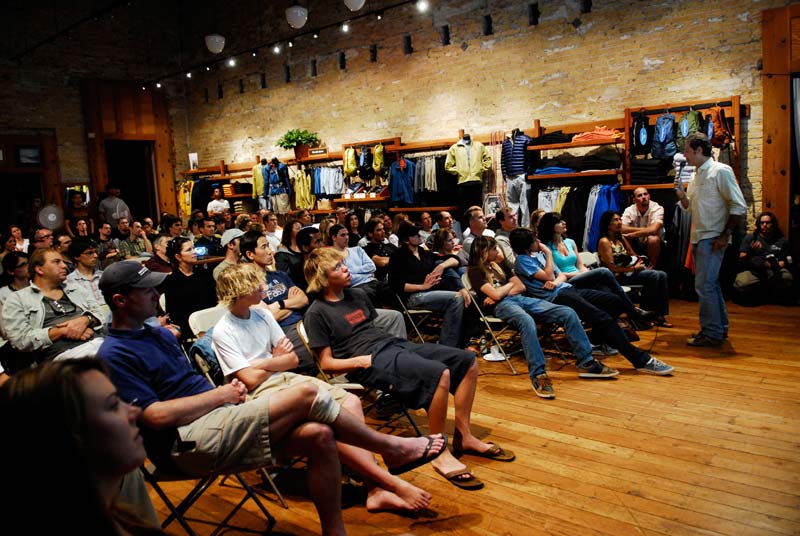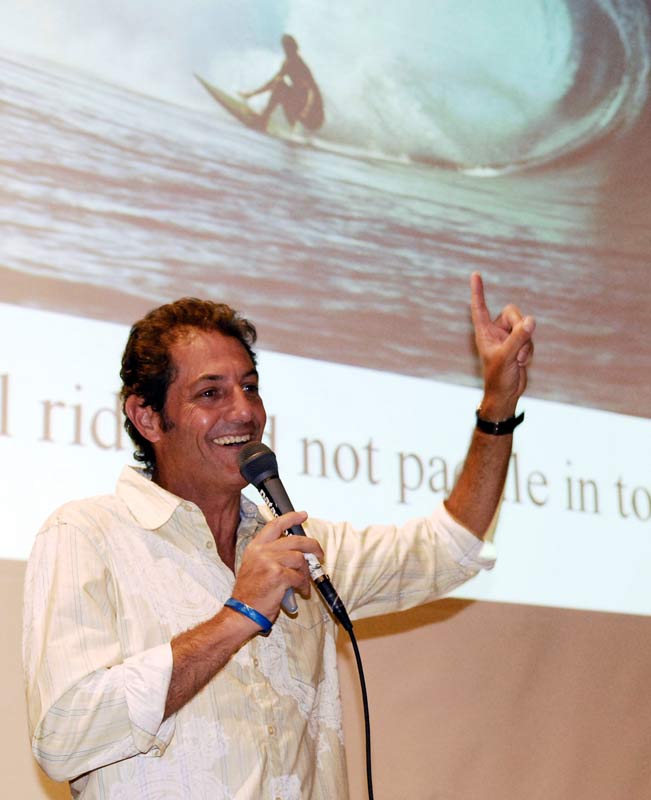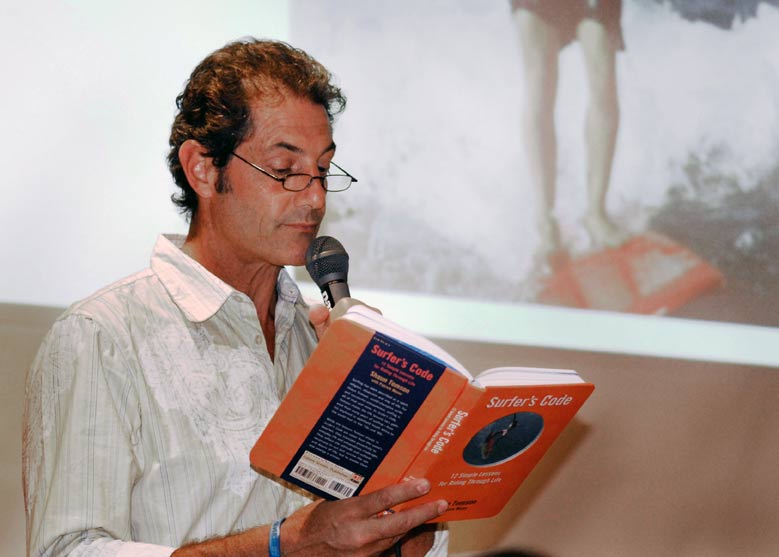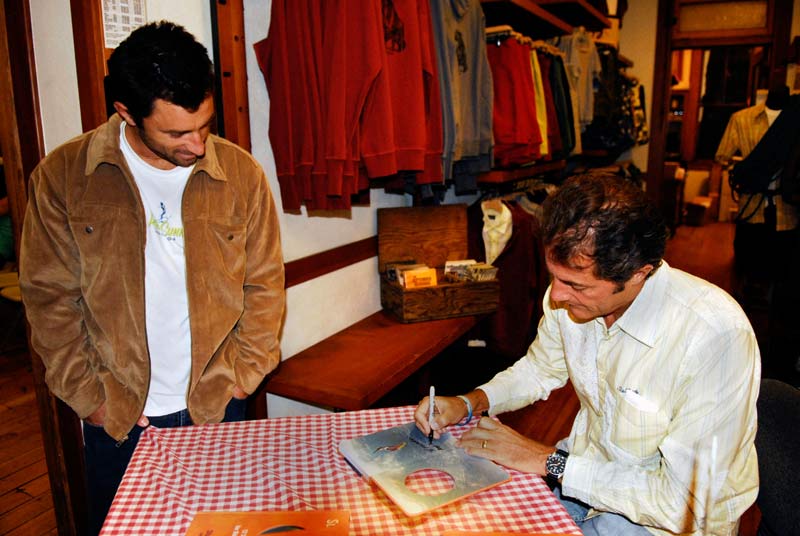 [Thanks Brett, Christa, Brian, the staff at GPIW and the restaurants who donated the food; All photos by Brett Millar]