Rising Son: Skateboarder Christian Hosoi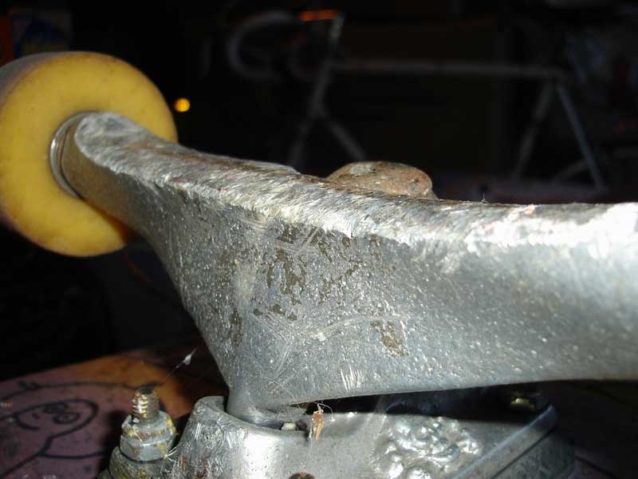 As a young skater growing up on the east coast in the '80s, Christian Hosoi had already achieved iconic status amongst my circle of friends. Some of our earliest glimpses of professional skateboarding, which at the time existed almost entirely on the west coast (SoCal specifically), were delivered courtesy of Thrasher Magazine and featured coverage of the scene and contests going on at Del Mar Skate Park. Christian Hosoi's style practically jumped out of the pages.
Back then, vert skating ruled and one of the biggest rivalries at the
time was between Tony Hawk and Christian. Tony Hawk has always been an
extraordinarily technical skater and was a major factor behind the
progression of where vert skating has gone today. Christian on the
other hand, was all about speed, power and style. Everybody could
do method airs but nobody could do them like Hosoi. McTwist? Mike McGill invented it, other skaters could land it – Christian Hosoi owned it. I won't even talk about lay back smith grinds…
Continuing to influence the progression of skating into the late '80s and early '90s, Christian Hosoi was part of an influential group of skaters (Eric Dressen, Natas, Aaron Murray, etc…) who were taking the sport into new directions down in Venice Beach. Street skating was the next chapter in the evolution of skateboarding and Hosoi was once again redefining what skateboarding looked like. It goes without saying that there were other phenomenal skateboarders who deserve credit for the evolution of street skating during that period (Gonz, Cab, Guerrero…) but the shock waves from the Venice crew were felt all the way out in New England.
Friend: "Hosoi ollied a car – no joke."
Me:  "How is that possible??  Dude, I'm worse than I thought…"
Quiksilver paid tribute to Christian Hosoi with its release of the film "Rising Son: The Legend of Skateboarder Christian Hosoi". It chronicles the rise and fall of Christian from the heights of skateboarding's elite to the lows of incarceration and through to the present day. Along the way viewers bare witness to the evolution of skateboarding during one of its most influential and exciting periods and to one of the most important riders of the time.
Almost all of the tricks people are doing today, whether it be in surfing, snowboarding, skiing or even freestyle walking are derived from skateboarding. All of these sports have influenced each other to one degree or another (except maybe freestyle walking) but anytime you see a 'grab' or a 'grind' or see an approach or stomp from fakie – think skateboarding.
So, go hit your local spot. Then, take your best trick and do it faster, tweak it harder and go bigger with it than you have before. When you're done, give a shout out to Christian Hosoi.
[Thunder 159 – Circa '87. Photo: TwoSeven's Collection]