Not Your Average Surf Comp
Gabriela Aoun
/
April 3, 2020
/
3 Min Read
/
Surfing
Welcome to Ian Walsh's Menehune Mayhem.
Ian Walsh had a dream for the perfect surf contest.
There would be dunk tanks, bounce houses and carnival games. Participants would paint canvases and proudly display their work. They'd make their own food and learn about the basics of board design from some of the best shapers in the world. US Coast Guard Rescue Swimmers would jump out of helicopters just offshore. Hawaiian culture would be woven throughout—with traditional net throwing, lei making and dance and drum performances. The whole thing would be completely free. And, of course, there would be surfing.
This is Ian Walsh's Menehune Mayhem, an annual kids' competition at Ho'okipa Beach on Maui. And mayhem it is: For two days each spring, 350 groms descend on Ho'okipa for what resembles a festival more than a surf contest. "It's the ultimate beach weekend for kids," says fellow Maui local and contest judge Paige Alms.
Ian was only 19 when he founded Menehune Mayhem in 2003. He wanted to give back to his home island of Maui by motivating kids in the causes most important to him: school and the environment. "I think of my 9-year-old self, what would be my ideal event and how would I want to learn something," says Ian, now 36. "It's really important to show kids, not just tell them."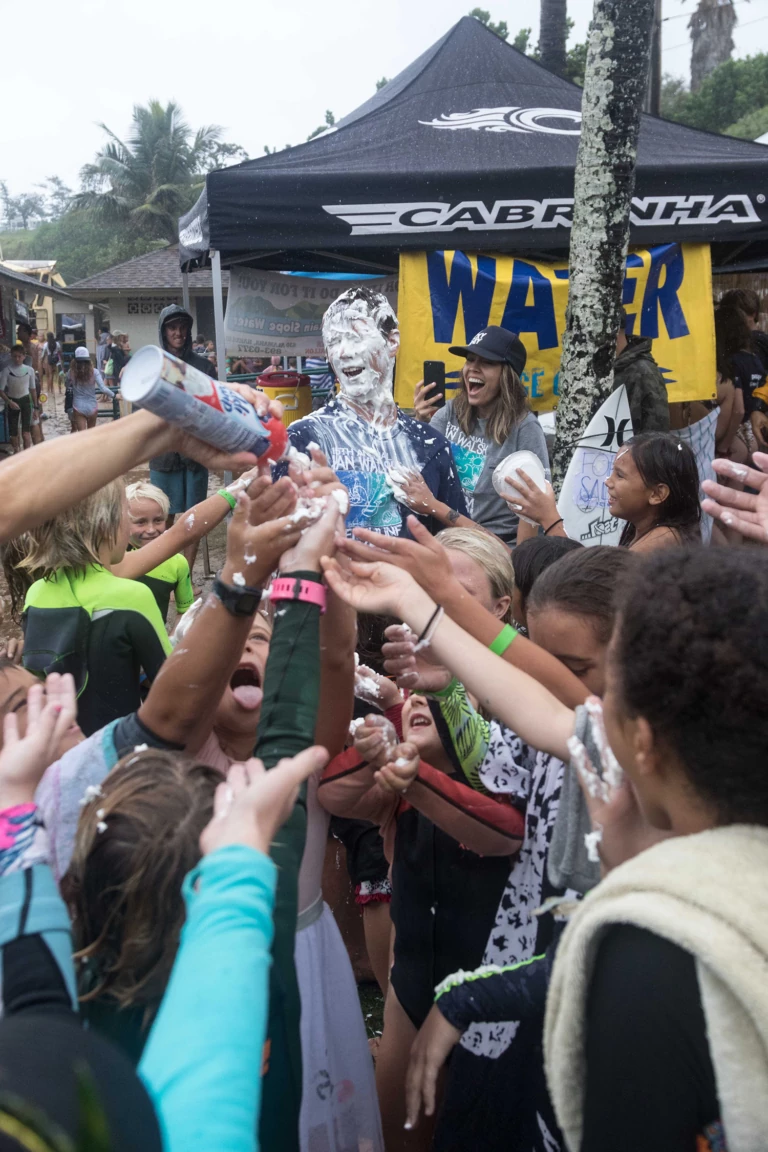 At Menehune Mayhem, the biggest prizes are given to the competitors with the highest GPAs, and four high school seniors earn college scholarships for their performance in academics, art, environmentalism and the waves.
"For some kids, that one event a year is motivation to get straight As," says Paige. But often, that's just the start. "First, they want to do well in school for the contest," says Ian. "But then the contest becomes less important, and they just want to do well in school."
Menehune Mayhem also motivates kids to shrink their environmental footprint. A 150-kid scavenger hunt doubles as a beach cleanup, and every competitor gets a reusable bottle to fill at water stations set up on the beach. Kids can bring damaged gear to get repaired by our Worn Wear team.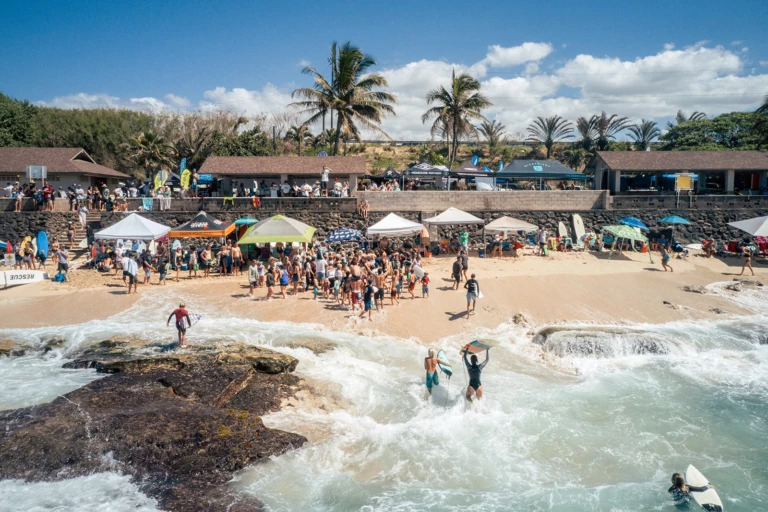 "I want to make these kids feel proud to have a reusable water bottle, to pick up trash and take care of their home," Ian says. "So when they become the future leaders of our community, they can pass that on to the next generation."
When Ian was a grom, he would compete in Rell Sunn's Menehune Surfing Championships, a kids' competition on O'ahu founded by the Queen of Mākaha.
"Auntie Rell's event was bigger than life for us," he says. "She set the tone of being caring and giving, and taking care of the people and the place where you live. If there was a way to do a tiny fraction of that for these kids, I wanted to do it."