Dirtbag: The Legend of Fred Beckey
Dave O'Leske
/
August 9, 2016
/
4 Min Read
/
Climbing
A portrait of the man who made more first ascents than any other North American climber, wrote beautiful and meticulous mountain guides of the wild areas he loved, and defined the "dirtbag" archetype in a way that no one else ever has or could.
This all began when I decided to hand-write a letter that I figured would never be read. I definitely did not expect it to be answered.
First, I had to find the address of a man I wasn't even sure had one.
I've always been intrigued by the pioneers of the sports I love. The adventurous few that broke trail for the rest of us into the unknown when maps were sparse and gear was heavy. Real explorers. As a documentary filmmaker, these exceptionally tough men and women frequently had me daydreaming about the perfect film character.
Over a decade ago, I read an article about Fred Beckey. It mentioned that he used to promote Dick Barrymore's ski films in the northwest to make a little extra cash. Fred piqued my interest. As a climber, there was no one more mysterious than Beckey. Rumors swirled around his secret black book of climbs, more first ascents than anyone ever, the forever bachelor and the original American dirtbag. I knew Barrymore from a previous film project, and I asked him what he thought about a documentary on Fred. He laughed, "I'd pay to see that movie made!" and gave me Beckey's address.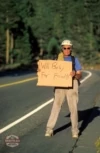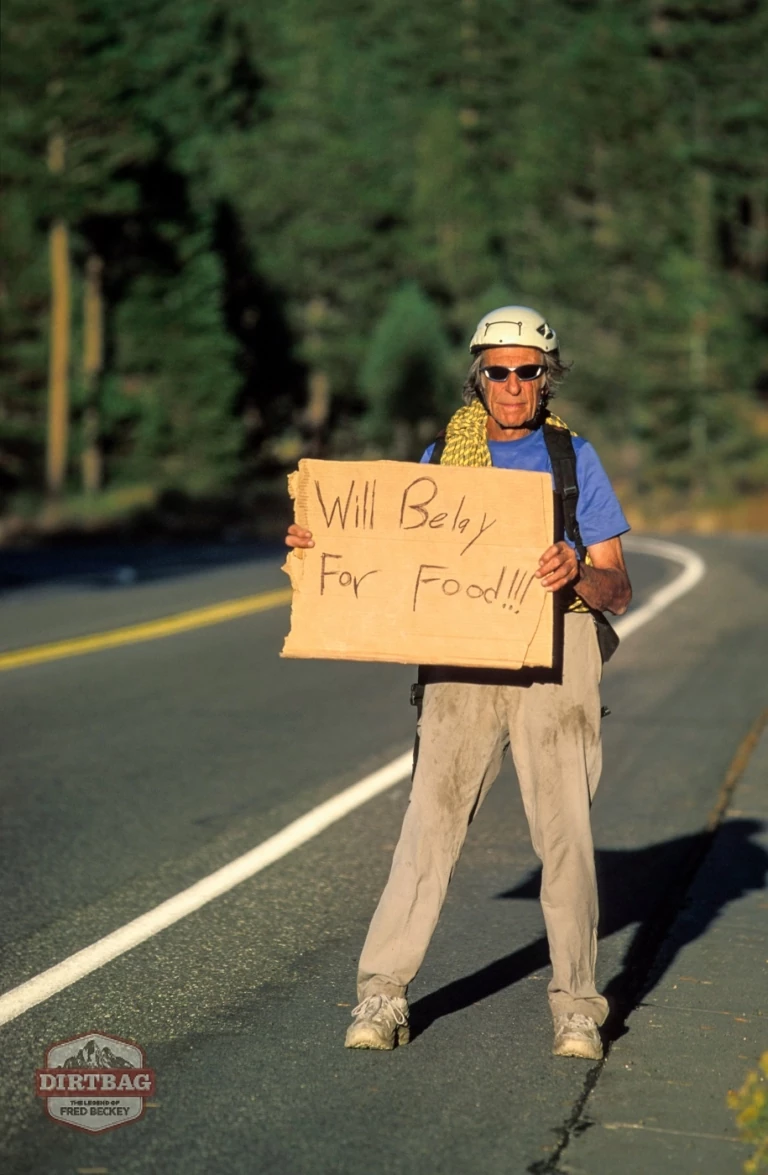 A few months later, I'd nearly forgotten about the letter when the phone rang. A grizzly voice shouted, "This is Beckey. I'll be skiing in Utah if you want to meet me."
I was floored! After a six-hour drive, I headed straight to Alta to get some runs in before contacting Fred. As I skied to the lift, I had to navigate through a yard sale of poles, skis, a backpack half-packed with gear strewn across the snow, when I suddenly realized this was Fred Beckey himself getting ready to ski.
I nervously introduced myself, excited to finally meet one of my climbing heroes. He looked up and snarled, "I don't want to talk to you right now. Can't you see I'm busy? Call me later."
First impressions … forget about them! Discouraged but determined, I went skiing alone. A couple days and 13 phone messages later, I still couldn't reach Fred. Warming up my car to drive back to Colorado feeling defeated and that I'd missed my chance, my ears perked up when the phone rang. It was Fred on the line.
"Great skiing, there was no time for phone calls. Wanna get a donut?"
I met up with Fred and pitched him on the importance of documenting his life over some bad diner coffee. My filmmaking mind was running wild with ideas.
"No one cares about any of that. It's not important," he murmured dismissively before his eyes lit up. "We should go climbing sometime."
And that's what we did. We tied in together many times over the next year before a camera was ever turned on. Fred became my friend and climbing partner long before he was the subject of a documentary.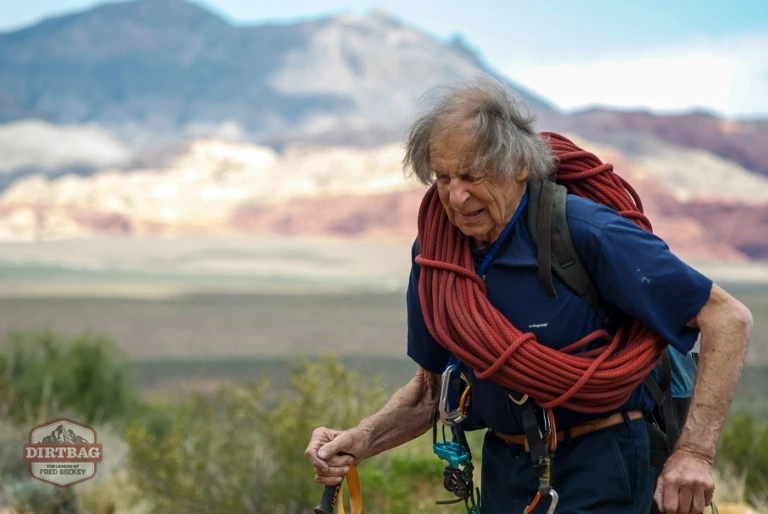 More than a decade later, with two expeditions to China, a multitude of road trips and hundreds of hours of footage behind us, I can't even count the times Fred has grimaced, "Don't waste your film, why are you shooting this? Nobody cares about that!"
A lot has happened in the last 10 years. Barrymore is no longer with us, along with many of the icons I interviewed for this film, and Fred has come to grips with the fact that a lot of people do care about his incredible life story. One thing has remained unchanged: Fred Beckey is still climbing!
Support this project on Kickstarter
Fred Beckey is the original American dirtbag mountaineer. The groundbreaking life story of this rebel athlete, who inspired generations of climbers with his monumental first ascents and eloquent books, is being told for the first time in Dirtbag: The Legend of Fred Beckey. Please support the making of this exclusive documentary film by backing the Kickstarter campaign before August 25, 2016.