Working Towards Responsible Supply Chains: Our Factory Monitoring Efforts
All of us at Patagonia have been shaken by the recent tragic events in Bangladesh. We offer our deepest condolences to all of the victims and their families. We are monitoring the press, the actions of governments around the world in response and the courageous efforts by the charities on the ground. Our stakeholders may ask what Patagonia is doing to monitor its supply chain and help prevent in our partner factories another occurrence of this kind of tragedy.
Two decades ago we began seriously examining social and environmental issues in our supply chain. The more we learned, the more worried we became. So back in the mid-1990s Patagonia helped create the Fair Labor Association (FLA), a multi-stakeholder initiative whose sole purpose is to promote fair, safe and healthy conditions in factories worldwide. The FLA has been auditing our factories since the early 2000s and our own Corporate Social Responsibility (CSR) program since 2008. Regular supplier auditing, training and education by committed brands has, in part, eradicated child labor and some forms of forced labor as well as led to minor improvements in health and safety.
We fully recognize that some factories over the past 10 years have stepped up to the plate to do everything responsible brands do in their CSR efforts, including CSR reporting. Unfortunately, these exemplary factories are few and far between. We are constantly searching the globe to find them. When we do, we put them through our rigorous screening process before we place the first order. You can find sketches of many of these factories on Patagonia's Footprint Chronicles.
[Above: Shane Prukop, president of Trupart Manufacturing in Ventura, California, shows Patagonia's Social and Environmental Responsibility team the River Crampon he makes for our company. Photo: Jim Little]
We know that auditing alone doesn't resolve persistent human rights and environmental issues in the supply chain. In the past three years we've added several new steps to our monitoring program, including root cause analysis, more frequent supplier trainings, responsible purchasing practices, and increased multi-brand and NGO collaborations to name a few. As of 2011, we are now assessing our top 40 raw materials suppliers for social responsibility. In 2013, we will add a version of the FLA's new assessment tool that dives deep into human resource functions to ensure that human rights are respected every day. We've added seven new positions in the past three years to our CSR team, including highly experienced field managers in Asia. To keep our FLA accreditation, we are required to track and sustainably correct all problems we find so that they do not crop up again in the next audit. It's a lot of extra work, but well worth every minute we put into it so workers are protected. This includes workers in Bangladesh, where we place production with a factory in Chittagong owned and operated by the Korean-based Youngone Co., Ltd., a long-term, highly regarded supplier of ours that has a highly competent, sophisticated and proactive CSR staff.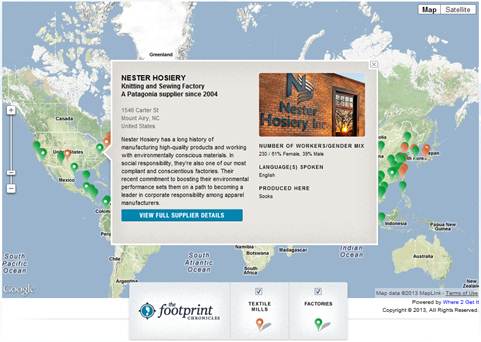 In 2010 we helped organize the Sustainable Apparel Coalition (SAC) of brands, NGOs, trade associations, universities and government bodies. The goal was to develop a key performance indicator tool to help brands and suppliers design, develop, make and retire products with social and environmental responsibility at the top of their minds. Version 1 of this tool, now called the Higg Index 1.0, was launched last year and may be researched on the SAC website. The Higg 1.0 includes product, brand and supplier modules that enable companies to make smart, environmentally focused choices among fabrics, processes and finishes. The social/labor module of the Higg index, to be launched later this year, will focus on worker protection. The ultimate goal is to make the Higg consumer facing, so a customer waving a cell phone over the bar code on a hang tag can read the social and environmental equivalent of the nutritional label found on food packaging.
 
Because SAC members produce more than a third of the clothing and shoes made on the planet, the Higg Index could make a positive impact on a truly industrial scale, and result in major improvements in the lives of factory workers.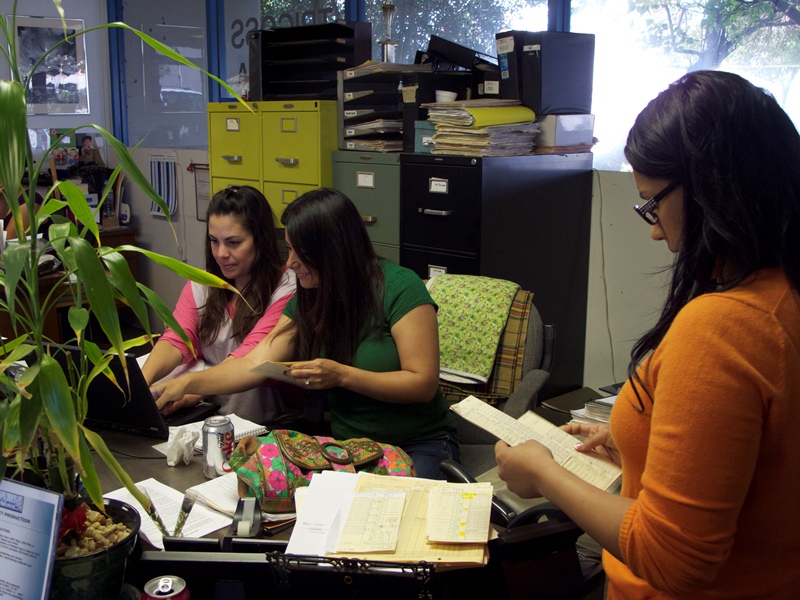 Patagonia deals with the same pressures faced by any business, but we are diligently working to ensure that we use all of the best available tools, resources and services to monitor and improve conditions in the factories that make our products. All of us at Patagonia urgently feel the need to achieve full visibility of worker and environmental protections at every stage of the production process and to constantly improve, scale and evolve our supply-chain monitoring program. We feel this is not just our responsibility as an apparel company, but a moral obligation. We will continue to update our Footprint Chronicles and Corporate Responsibility pages and encourage all of you to visit often.
Update (5/21/13): We've received a number of emails and phone calls asking whether or not Patagonia will sign on to the Accord on Fire and Building Safety in Bangladesh (PDF). We do business now in Bangladesh with one sewing factory, owned by Youngone, a well-regarded, long-term supply-chain partner that is committed to worker health and safety and provides benefits to the employees well beyond what the law requires. In addition, the quality of the standards and practices of this factory exceed those called for in the proposed accord. To sign on would not strengthen our existing practices. In addition, we are concerned that some of the terms of the accord, including its annual membership cost, are not yet plain and thoroughly expressed. We do share the principles expressed in the accord and support a good-faith, multiparty effort to immediately improve conditions in garment factories in Bangladesh. We are now seeking clarification of the accord's costs and terms and investigating whether we can participate, and do so productively. We will keep you posted and thoroughly explain the decision we come to.
Update (6/27/13): On May 21, we expressed here support for the aims of the Accord on Fire and Building Safety in Bangladesh (PDF) to immediately improve conditions in garment factories in Bangladesh. We also said we were not yet ready to sign before further investigation; we had two principal reasons. To sign on would be to offer a gesture of solidarity but not actually strengthen our own existing standards and practices, which exceed those called for in the Accord. We do business in Bangladesh with only one sewing factory, owned by Youngone, a well-regarded, long-term supply-chain partner that is committed to worker health and safety and provides benefits to the employees well beyond what the law requires.
 
Our second concern was that some of the terms of the Accord, including its annual membership cost, were not yet plain and clearly expressed. We wanted to know what we were getting into before committing funds to meet the terms of a multiparty agreement not as strong as our own Code of Conduct. We talked to business colleagues and NGOs before and after the Accord's first meeting in Geneva. In the course of our conversations we learned that under the terms of the Accord, a signatory leaving one factory in Bangladesh must move the work to another factory there. This is an understandable and laudable social requirement but too high a barrier for us. We work with very few factories around the globe; we are unaware of any other factory in Bangladesh that could make the same high-quality technical products. We are not confident that if we had to make a move within Bangladesh, we could without compromising product quality. So we have decided not to become a signatory.
 
This is not the last word for us on the topic. We are at work now on a profile, to be posted on the Footprint Chronicles, of the factory in Bangladesh that makes our clothes. We hope that this profile, like others we have posted about other factory partners in other countries, will shed light on what it takes to make clothes in a socially and environmentally more responsible way.