Product Testing: Microburst Jacket, Intercontinental Shorts, and Capilene 2
/
August 8, 2008
5 Min Read
/
Design
We test our gear on a variety of levels. Our athletes and ambassadors are responsible for putting the latest designs and fabrics through the paces before we'll add a new product to our lineup. But just because something reaches our shelves doesn't mean testing is over. Once a new item shows up in our catalogs, our Customer Service staff gets busy ground-truthing the latest offerings. They know the questions our customers will be asking, and turn that attention to our gear.
__________________________________________________________________________
Products used: Microburst Jacket, Cap 1 Scoop-neck Shirt, Inter-Continental Shorts, Lightweight Endurance Ankle Socks; Huckleberry Shoes.
Activity: Life in Taiwan
Tested by: Ting, Patagonia.com Customer Service

In preparation for my 15-hour flight home with the kid intow (aka "Mission Evil Spawn Drop"), I thought Iwould take advantage of her last day of school abroad and stretch out my legs a short hike around a nearby recreationalarea. I was in Taipei, Taiwan logging eight weeks of volunteerhours with Wild at Heart Legal Defense Association throughPatagonia's environmental internship program. It was a fantastic opportunity togain insight into environmentalism in a different culture while Patagoniacontinued to cover my salary and benefits. The timing was just right that allowedZoe to tag along for the intensive language and cultural immersion, as well asmeet her family across the Pacific. The tropical weather would provide an interesting environment to put some of our gear to use.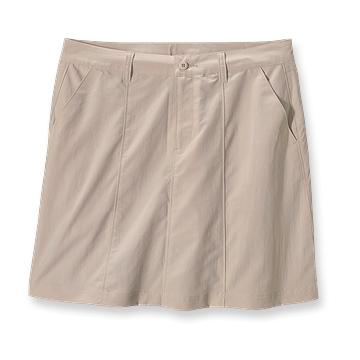 The forecast showed a partly cloudy day in the upper 70s, but after twomonths in Taipei I had learned my lesson and set my Microburst Jacket on top ofthe Cap 1 Scoop, Inter-Continental Shorts [ed note: a close current equal is the Inter-Continental Hideaway Skirt], Lightweight Endurance Ankle Socks,and Huckleberry Shoes.
Sure enough, I was woken early by the sound of heavyrain. Fortunately, by the time I lefthome, the rain had eased up. I threw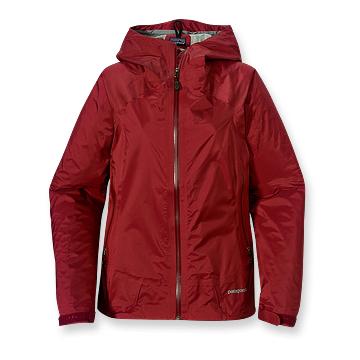 my Microburst Jacket [ed note: a close current equivalent is the Jetstream Jacket] on and stashed mywallet in the chest pocket. The generous hand pocket was more than enough formy water bottle and a banana. The two-way adjustable hood was a nice bonus so Icould watch out for those errant mopeds as I maneuvered my way out oftown.
While it was cool when I set off, the temperature climbedsteadily and the rain turned into a mist. I soon unzipped the pit zips toventilate. Another half mile or so, Iwas beginning to wet out; it was pretty amusing seeing the moisture bead up on theinside of the jacket. I tied the jacket around my waist and continued on.
TheHuckleberries provided sufficient support for my feet and ankles but it drove memad having to stop and tighten my laces repeatedly. On top, I was glad that I wentwith the Cap 1 Scoop since the long sleeves gave my arms some protection fromthe mosquitoes that were feasting on my legs. The DWR (durable water repellent)kept the Inter-Continental Shorts dry in the rain and did not feel clammy inthe high humidity subtropical climate. While it may seem to be overkill to haveDWR on a pair of fast drying shorts, I have learn to appreciate how they keptmy thighs warm the times that the wind and rain had decided to do the sidewaystango and soak my shorts.
The DWR also offers protectionfrom the spills that often end up in my lap whenever Hurricane Zoe is around. Kudos also goes to the Lightweight Endurance Ankle Socks that keptmy sweaty feet dry and comfortable.
It was interesting testing out our gear in a completelydifferent environment from the high desert. I found the shell selection processmuch trickier in a high humidity environment. While the Microburst Jacket worked well in keeping me dry from the rainon the outside, the moisture generated by my body heat was just not able toovercome the dense humidity and pass through the membrane fast enough for the jacket to feel breathable onthe inside. Instead, it wet out. Thelighter Women's Nine Trails Jacket [ed note: look for the W's Nine Trails Jacket to be available during our summer sale, starting August 12] may have been a better alternative in termsof breathability, but I would be limited in my pocket option and wouldundoubtedly be a sad, wet mess if I were caught in a heavy rain. For me, I would prefer to be protected bywater-proof layers and sacrifice a bit of breathability.
The Capilene 1 is definitely a keeper for itsfast-drying characteristics. MostTaiwanese people line dry their laundry under covered balconies, and even withconsecutive rainy days, my Capilene 1 could be dried in less than 24 hours. Thinkabout how much quicker the Capilene 2 could dry with its more open weave!Now I am ready for those customers bound for the subtropics.
Here are some other tidbits from my time way…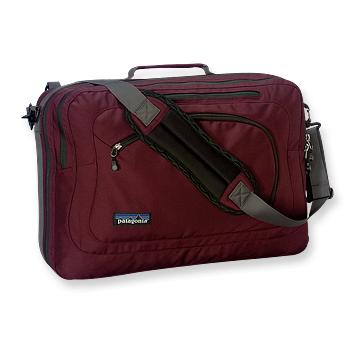 The MLC would be even more impressive with a two way zipperin the organizer pocket as I prefer wearing it as a backpack and often reachbehind for my passport. It would save me time not having to remove the bag offmy shoulders.
Duway Skirt had an impressive dry time even in highhumidity. I did a load of laundry with Nikwax's Tech Wash once I returned home. Between the cleaner and dry-time in adryer, my skirt's water repellancy was revived beautifully.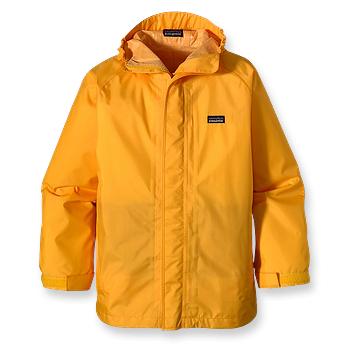 The Kid's Rain Shadow Jacket in Gold Yellow rocks! It made thekid easy to spot and the reflective strip on the back was especially helpful inthe evenings. After getting a few compliments about her jacket, the everfashion conscious one pleaded with her sweet brown eyes and said, "Mom, I needa yellow kid sized umbrella to match my jacket and galoshes."
Lastly, the Women's All Wear Shorts' (discontinued) zippered interior pocket was greatfor change and a nice spot for valuables.