Product Testing: Summer Surf in Costa Rica
We test our gear on a variety of levels. Our athletes and ambassadors are responsible for putting the latest designs and fabrics through the paces before we'll add a new product to our lineup. But just because something reaches our shelves doesn't mean testing is over. Once a new item shows up in our catalogs, our Customer Service staff gets busy ground-truthing the latest offerings. They know the questions our customers will be asking, and turn that attention to our gear.
____________________________________________________________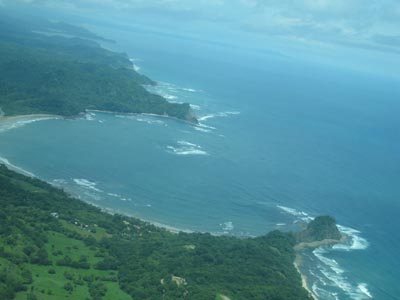 Product Report  –  Short-sleeved rash guard (white), Long-sleeved Rash Guard (white), Minimalist II Board Short, Bathing Suits – Obi Paries Bottoms, Obi Makeba Top, Obi Bayonne Bottoms
Activity – Surfing in Costa Rica
Tested by – Tammy Funk, Patagonia Pro Sales Program
Stoke Factor – Full on
Ok, so, I have never surfed in my entire life being born and raised in the mountains of Colorado. Some friends of ours started talking about a surf trip two years ago and we finally booked the tickets and flew away from Reno bound for Costa Rica. To prepare, we talked with friends and workmates, watched surfing "how to" videos and other classics, rode the longboard, "ripstick" and indo board a lot, did many push-ups, and then winged it from there.
I packed everything I needed into a Lightweight TravelPack and carried it on. No need for massive gear – everything I needed was on my back except for the surf boards I was renting when I got there. ThePatagonia gear I opted to bring was: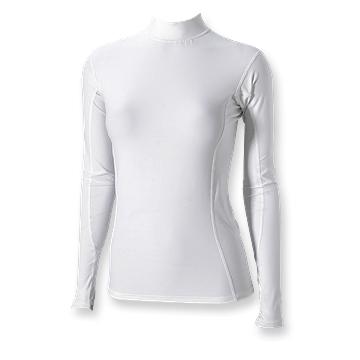 * S/S Rash Guard (white)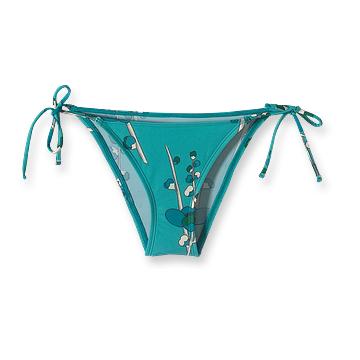 * Minimalist II Board Short (mineral springs)
* Bathing Suits – Obi Paries Bottoms, Obi Makeba Top(x2), Obi Bayonne Bottoms (x2).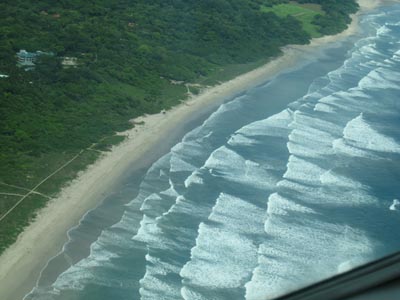 We arrived in San Jose, Costa Rica then took a puddle jumper plane out to Playa Nosara, on the Nicoya Pennisula, or the "Pacific Ocean" side of Costa Rica. The flight only took an hour and then we found ourselves in the middle of a rain forest–very lush, green, and humid. You could hear tropical birds singing and echoing in the distance.Quite possibly one of the best sounds I have ever heard besides the ocean waves crashing on the beach.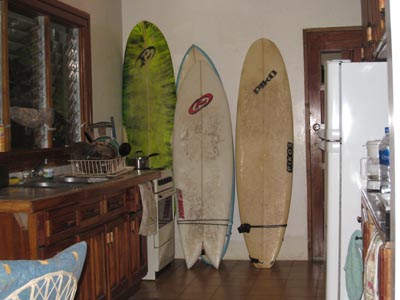 We met up with our friends who rented a house on the beach. They had the opportunity to stay for a month and we got to stay for 8days. We rented surf boards from a little store that allowed you to come back and exchange them for different sizes. We managed to keep up enough energy for two surf sessions per day. Our days consisted of waking up around 9am, eating breakfast/coffee, surfing in high tide from 10-2pm, eating and yoga from 2-4pm, back in the surf for low tide from 4-6pm. Sundown was at 6pm – super beautiful sunsets we watched from our boards. Nighttime consisted of drinking beer, eating lots of food, playing cards, and/or going to the bar for musical entertainment, then, falling into bed and sleeping hard. Eight days of this and then it was time to come home and rest. We were sad to leave, it went really quickly.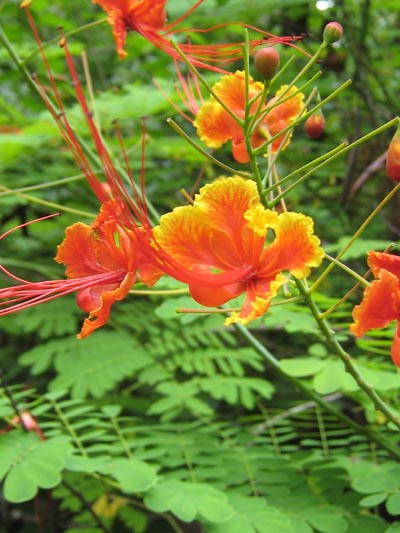 The bathing suits that I brought worked really well. I tended to wear the Obi Paries bottoms because they stayed in place better than the Obi Bayonne Bottoms (little ties on side). I truly love the Obi Makeba Top because it has a really athletic look to it but it also stays in place and doesn't come off, even when the waves hit you over and over. The Minimalist II Board Short has such a nice hand, soft and smooth, and with a low-rise, they fit well but came untied a few times. I had to stop and re-tie them in the surf. I started to double-knot them and this took care of it.
Playa Nosara – this is a super great beach for learning to surf because it is all white sand with no rock or reef in the water. High tide offered big waves but they were spaced out so that you had a chance to get into them without being hit right away. The biggest waves we encountered at high tide were 9'9" and could be somewhat overwhelming, but we got used to them. Low tide offered smaller waves that came at you with more frequency. Our little group of friends surfed all of the tides every day, but it seemed that the guys preferred the high tide sessions and the girls preferred the low tide.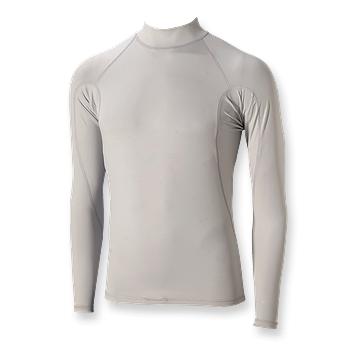 The rash guards. They were great for keeping your bathing suit top in place but also kept me from getting sunburned as we were in the water 6 hours a day. The one gripe I have about the rash guard is when you came off your board and got hit by a wave, it would slide up like it wanted to peel off, exposing the midriff. It didn't really matter so much that it flipped up, it just got annoying to keep pulling it back down. Being able to tie your rash guard into your board shorts would be super, especially in long surf sessions. The Men's Patagonia Rash Guard that I brought for my husband to use had this option, but the women's did not.
To sum it all up, this vacation rocked and I want to surf. It's all I talk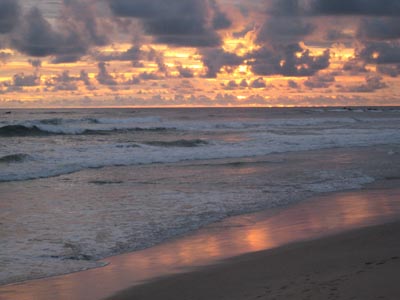 about at work and I trace the waves in the catalogs with my finger. Jeremy, my workmate, thinks I'm insane. What do you do if you've caught the surfing bug but you live in the mountains?
Kite boarding? Hmmmm . . . . . . .maybe my next adventure.
Photos: Tfunk