Nose Riding with Fletcher Chouinard Designs Surfboards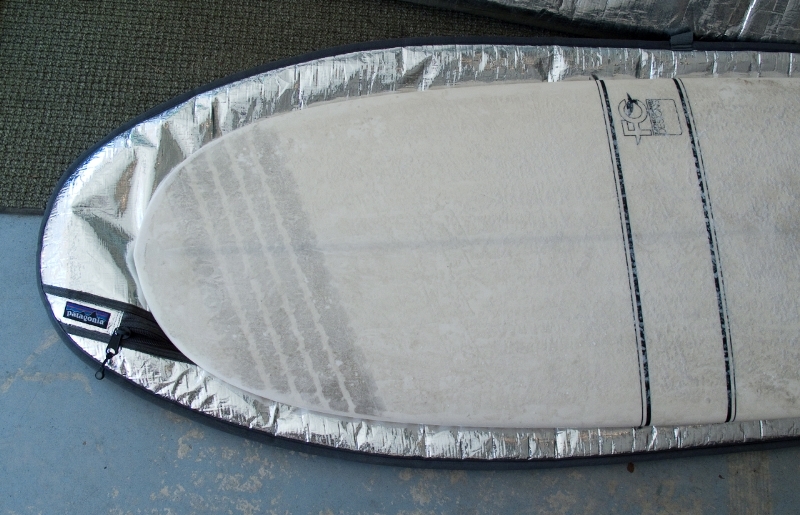 Great things are happening over at our sibling surf site Fletcher Chouinard Designs (FCD). Besides hand-shaping some of the lightest and strongest surfboards in the water, they're blogging on their homepage, sharing photos at Flickr and publicly answering customer questions about all the boards in the FCD quiver. While not quite as intimate as working with a shaper in person, the Q&A format on each FCD board page allows potential board buyers to first see what others have asked, then get answers to their own questions about how well a particular model might work based on the rider's build, experience, intended wave type and preferred riding style. Finished boards can then be shipped around the world.
One of the benefits of this type of interaction is the feedback you get from satisfied customers. This letter was received back in June [Photo courtesy of FCD]:
I picked up a BT longboard from you last summer, and it's been a greataddition to my surf experiences (it's been all over California withme, and even made it to El Salvador with me last fall). Last weekend,as I was getting changed after my session at the Huntington BeachPier, I had placed my board on the ground behind my van in the parkinglot. Although there were many available parking spots, some guydecided he wanted to park right next to me, and drove right over thenose of my board (in a 3/4 ton Dodge pickup no less).

Aside from the gut wrenching noises that it made – I am pleased toattest that it came out fine – literally without a scratch. Amazing.No pressure dings or cracks of any kind.

Thought you might be interested, and I doubt anyone in their rightmind would ever willingly subject their board to a test like this. Ihave two other FCD boards (8'6 Tri and a Munoz) and this just provesto my sense of value that you get what you pay for. I honestlybelieve that any other board would have been crushed, and I'd be oneless board in the quiver.

Thanks for making a beautiful, bomber product.

A customer for life,
– XXXXX
Hit the jump to watch a video about board-building process at Fletcher Chouinard Designs, right here in Ventura, California.
Video: Fletcher Chouinard Designs From Past to Present via YouTube and the Tin Shed.
For more information on FCD surfboards, you can contact the shop directly or call one of their dealers.